Ekornes Stressless:
Recliners
---
Which size is right for you?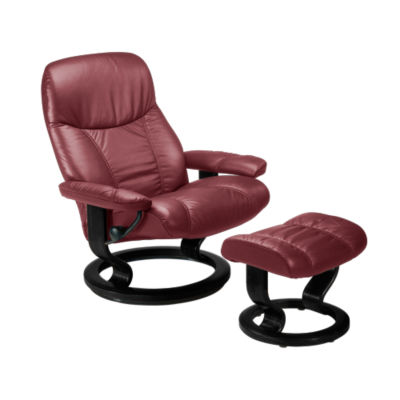 Small Recliners
»
5'3" and under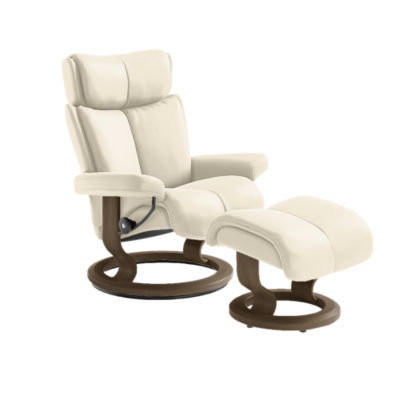 Medium Recliners
»
5'4" to 5'9"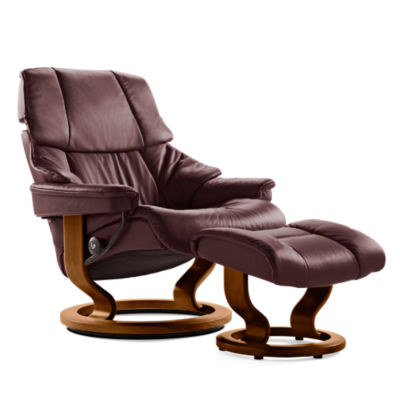 Large Recliners
»
5'10" and up
Ekornes Stressless Chairs: An Introduction to Comfort

The Ekornes Stressless recliner was first introduced in Norway in 1971, and immediately attracted a great deal of attention. Ekornes ASA has since grown to be the largest furniture manufacturer in the Nordic region. The Ekornes Stressless Chair was marketed as a one of a kind chair, developed to be the perfect combination of comfort and functionality. This original chair became known as the first chair explicitly designed to make sedentary entertainment, like watching television or reading a book, comfortable. By 1981, sales of Ekornes Stressless Chairs had reached 100 million Norwegian Kroner, validating the company's promise. Later on in 1983, Ekornes was awarded the Norwegian Export Prize. The Stressless Chair has evolved several times over the past 40 years. The original chairs were made with a metal base, and in 1981 the more efficient wooden-based chairs made their debut. The Stressless Royal recliner was the first model to feature the wooden base. This newer, wooden model continues to be used in the recliners today. In 1991 Ekornes launched the Plus system. The Plus system allowed the headrest on the Ekornes Stressless recliner to move forward as the chair reclined. This allowed the occupant's eyes to remain focused on the object in which they were engaged.