Steelcase QiVi 5-Star Base Chair
designed by Steelcase Design Studio with Stefan Brodbeck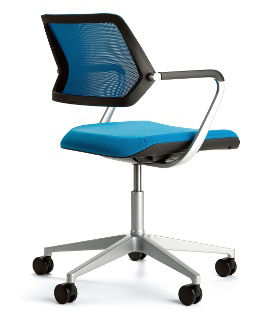 At A Glance:
We're more effective at work when we're comfortable, whether at our desks or at the conference table. Sadly, there aren't many meeting chairs that are actually comfortable. Steelcase came up with QiVi to counter that trend. This is a conference chair makes it easier for you to stay engaged in meetings. QiVi adjusts to your posture. You'll see fewer yawns and more ideas with the QiVi 5-Star Base Chair.
What's To Like:
Pivoting Back
The QiVi Chair comes standard with a pivoting backrest, which freely tilts to give the sitter a tailored seat back angle. Whatever position you're in, QiVi's backrest will feel right. Due to the pivoting angle, the edge at the top of the backrest creates no uncomfortable cut-off - so even we tall folks have reason to rejoice. Oh, and it's breathable, too.

Sliding Seat
The QiVi Chair (both sled base and five-star base versions) features an optional sliding seat pan. For a conference chair that is supposed to fit everyone in the building, that's great news. You won't feel like you're having to work to stay comfortable. QiVi's seat moves with you no matter what your position.

Sustainability
Not only is the QiVi Chair PVC-free and made from 27% recycled content, but it's also 99% recyclable by weight. And all plastic parts are labeled for sorting if you should ever decide it's time to recycle QiVi. See below for more environmental information.

Obvious Beauty
- 2012 Spark Design Award (silver); North America
Product Design category

- Good Design Award; North America & Japan
better living through better design

- 2010 Red Dot Award; Germany
Product Design category

- 2010 iF Design Award; Germany
useful product of superior value
QiVi 5-Star Base Chair Features:
Easy-rolling caster base
Optional sliding seat
Standard Pivoting backrest
Fixed-height seat
Optional fixed arms with plastic grips
Indoor Advantage Gold certification, for indoor air quality
Tons and tons of fabric choices. Really, tons.
Made in the USA
The QiVi Chair is comfortable when you are:


The Steelcase QiVi Chair is also known by the following manufacturer item numbers: 428510, 428310.
Materials & Measurements
Materials:
Base and Frame: Powder-coated steel, glass-reinforced nylon, polypropylene (base/frame)
Buzz2 Fabric: 100 percent polyester and extremely durable, soft and breathable, yet more coarse to the touch when compared to Cogent
Cogent Connect Fabric: 100 percent antimony free polyester, tightly woven knit pattern and slightly softer to the touch than Buzz2
Elmosoft Leather: Soft and pliable Semi-Aniline leather known for its comfort and durability. Natural markings add to the elegant quality of Elmosoft Leather.

Dimensions:
Overall: 33" h x 22" w x 26" d
Seat height: 17.5" to 22"
Arm height: 9"
Seat Width: 18.5"
Width between Arms: 19.9"
Depth: 21.75" - 24.75"
Seat Glide Range: 1 inch
Care and maintenance:
Plastic and painted parts: Clean using household cleaner (Fantastik or 409) and wiping with a soft, dry cloth.
Fabric: Use a handheld vacuum cleaner for cleaning. Do not steam clean. Most stains can be removed by applying a mild soap to a slightly damp cloth, then rubbing it gently over the stain. Wipe dry.
Environmental Information
The Steelcase QiVi Chair's eco-friendly features include: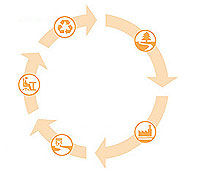 99% recyclable by weight
Made from 27% recycled content
All plastic parts are labeled for sorting
100% recycled cardboard packaging
30% recycled LDPE film (Low Density Polyethylene) in packaging
Water-based inks without solvent on packaging
VOC-free powder coat paint
Water-based glue
Designed for long product life
Indoor Advantage Gold certification for indoor air quality
Replaceable parts
QiVi complies with the French environmental certification "NF Environnement" (ISO 14024)
The polyester fabric is labelled with the "Oeko-Tex 100 Standard"

Manufactured in the USA, close to future users
About The Manufacturer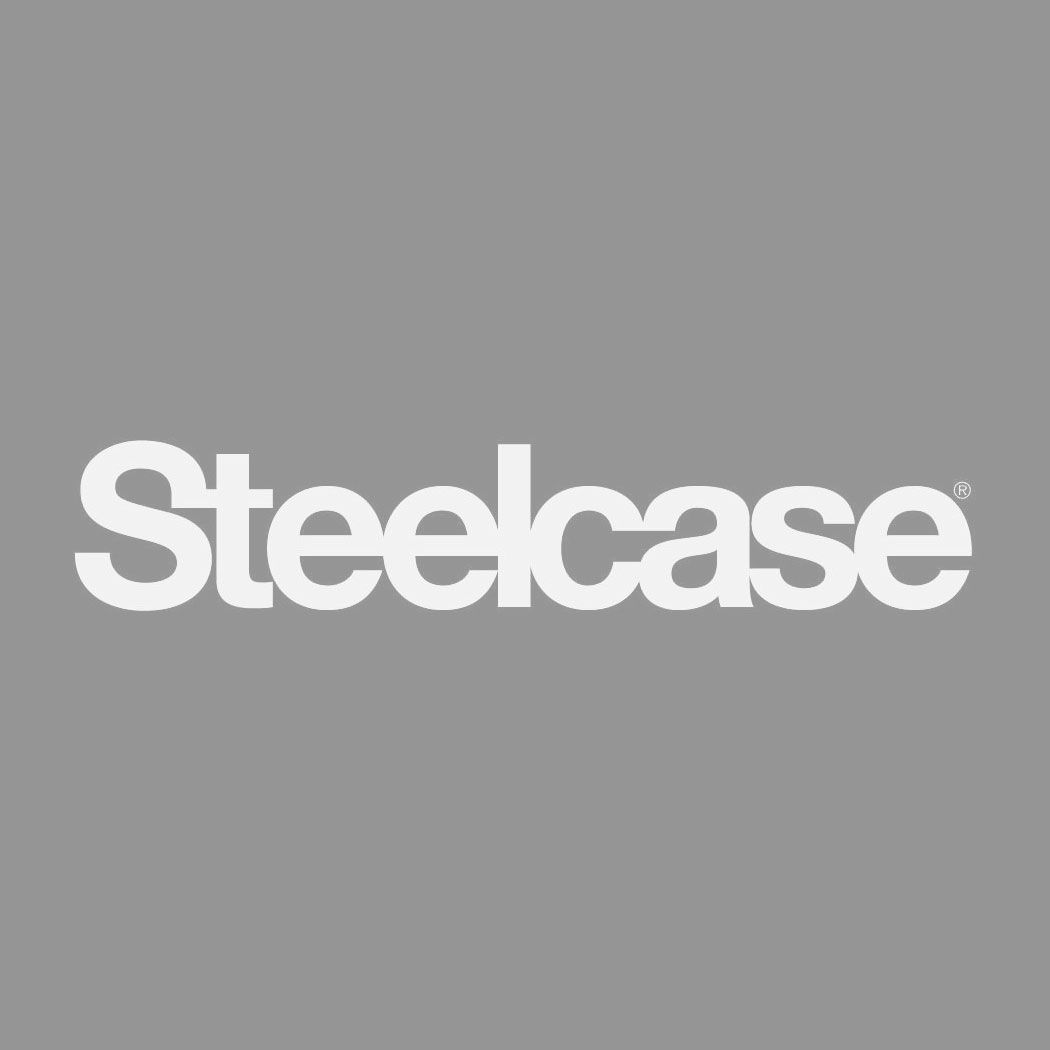 Whatever you need to accomplish in your home office, Steelcase can provide you with the tools to do it better, faster and more effectively. That's because they're passionate about unlocking the potential of people at work. It's the fundamental principle on which the company was founded in 1912, and it's being brought to your home office today. Headquartered in Grand Rapids, Steelcase is an international company with approximately 13,000 employees worldwide, manufacturing facilities in over 28 locations and more than 800 dealer locations around the world.
Shipping & Delivery
Availability:
All QiVi chairs are custom made to order. Most combinations can be delivered to your door within 5-7 business days from the time or purchase. Elmosoft Leather upholsteries generally arrive within 4-5 weeks from the date of purchase.
Shipping Rate:
Free FedEx Delivery!
(within the Contiguous United States)
Service includes delivery of small, lightweight, well packaged items right to your door (or front lobby if you live in an apartment building). We use FedEx or UPS because they are the best in the business. Deliveries are generally made within 2-6 days from the time your order ships, and occur Monday through Friday from 8am-5pm. This service does not come with a delivery appointment; however, real time tracking information is provided and can be used to monitor your order. We also insure every package to give you added peace of mind.
Warranty
The QiVi Chair comes with a limited lifetime warranty on its base and frame, a 10-year warranty on its pneumatic cylinder and 5 years on its upholstery. For more information, please see our Steelcase warranty section.