Tips for Reducing Lower Back Pain in the Office
Ergonomics
What to Do if You Have Lower Back Pain
5 Tips to Help Take the Pressure Off
By Christian Roemer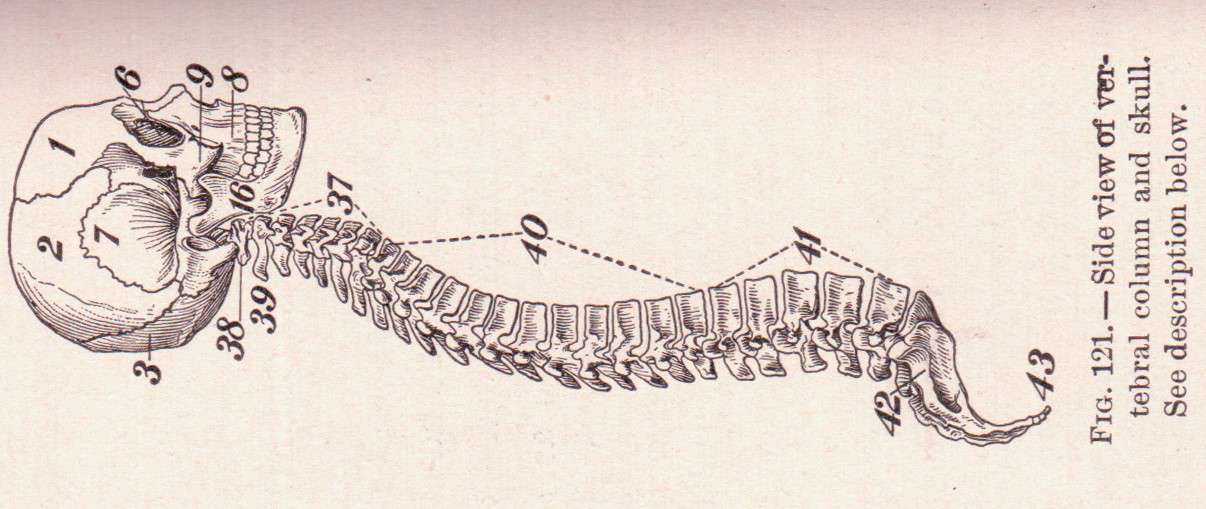 Back pain is one of the most common ailments of working adults in America. Sitting still for long periods of time can put strain on the bones and muscles that support your lumbar region. The good news is that there are things you can do to combat the onslaught of spinal aches. Here are the 5 most common reasons lower backs are hurting all across the world and how to fix them.
Get Your Chair to the Correct Height – This is one of the main reasons that lower backs are hurting. The spine wants to be in a nice "S" shape, but sitting in bad positions can throw it out of alignment. Make sure that your thighs are parallel to the ground. If your seat is too tall, your back will arch to compensate, and if your chair is too short, your back will bow.
Support Your Back – Your chair might not be giving you the lumbar support that you need. Since the spine is supposed to have a nice "S" shape, lack of proper support can cause it to straighten out and strain the discs. Put a pillow between your lower back where it swoops in and backrest of your chair for quick improvement. For a longer-term solution, an ergonomic task chair will ensure that your back is always supported properly.
Proper Posture – Your mom was right when she ragged on you for slouching. Having the right chair and tools doesn't mean you'll automatically sit properly. You've got to do some of the work yourself. Remember to keep your shoulders back, your head above your hips, and your chest open.
Stay Active – This might be the best tip out of the bunch. Since sitting still for too long is often the culprit of lower back pain, so combat it by getting up and moving around throughout the day. Simple stretches and walks once every hour or two will do wonders to get the blood pumping and pressure points relieved.
Consider a Sit-to-Stand Desk – This final tip goes hand-in-hand with #4. Sitting still for long periods of time is bad for you. A sit-to-stand desk allows you to work in a sitting position for some of the day, and stand for some of it. By having one desk that changes heights, you can keep all your stuff in one place and work part of the day standing. Sit-to-stand desks can also do wonders for your waistline!
Take a look at our ergonomic task chairs for some options in getting a more supportive seat. Also check out our sit-to-stand desk buying guide if you think that a more active workstation is what you need.
Remember to keep moving throughout the day (unless your doctor told you otherwise) and start living a more pain free life!
Top 10 Office Chairs: The Best of the Best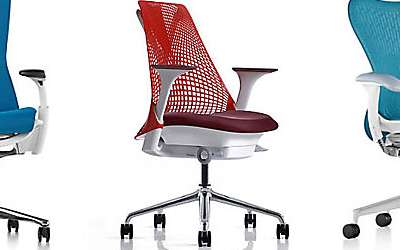 Shop the best chairs on SmartFurniture.com based on customer satisfaction.
---
Humanscale Quickstand: Office Accessory of the Decade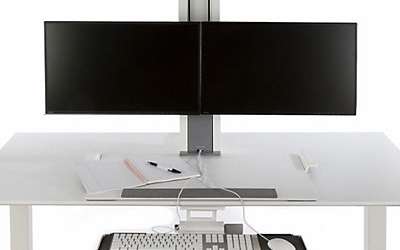 Turn any desk into a sit-to-stand workstation with this amazing tool.
---
More Ergonomic Help
Please note that we're not doctors. For chronic pain, please see a licensed medical professional. Give our sales team a call at 888.979.5178 if you need help choosing a chair or office accessory to suit your unique needs!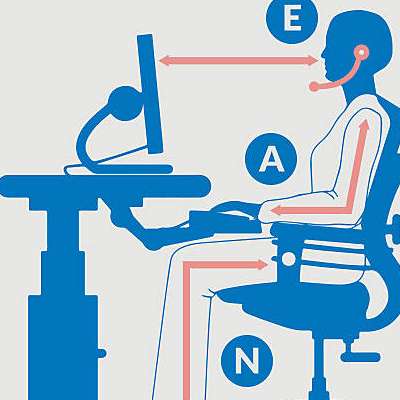 Learn about ways to make your office more body-friendly in this visual guide.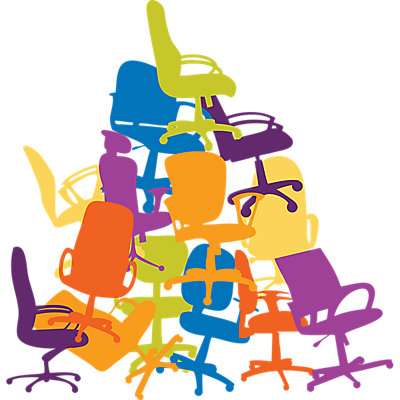 Want to know what all goes into an ergonomic office chair? Find out here!
Business Resources at SmartFurniture.com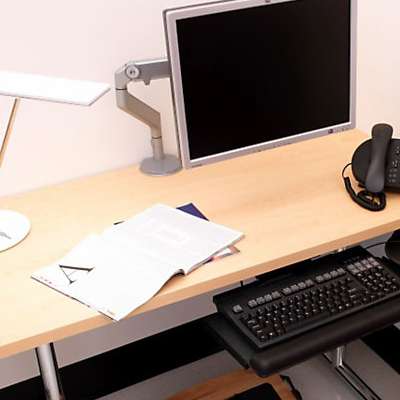 Want to learn more about office design and products? Check out SmartFurniture.com's collection of research, ideas, and inspiration.
=