It's here! The season for giving. And there are always one, maybe two people who are nearly impossible to shop for during the holidays. My dad, for instance, sends us a Christmas List naming off things like aftershave, socks, undershirts, and other similar items. This isn't the worst thing in the world, but when it's the same "list" every year, you starts to wonder, "didn't I get that for you last year?" In the case of my father, it's not that he's hard to please; it's just hard to surprise him, which is what I love about gift giving. Whether it's something someone really wants or needs, or something totally unexpected, I love the look of delight on someone's face when they get a surprisingly unexpected present.
So, if you're looking to get that same look of surprise and delight that I so love, we are here to support you as you venture down the ever daunting road of gift shopping with (drum roll please...) The Smart Furniture Holiday Gift Guide for 2012! Hip Hip Hooray!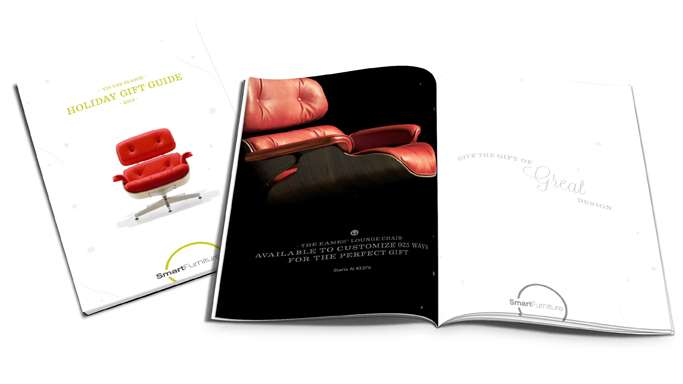 Whether you're shopping for your dad, mom, best friend, grandma, neighbor, great uncle Melvin, Secret Santa, or maybe even your lawyer, we have a gift feast for your eager eyes. If you're anything like my mother this time of year, you're way behind on your gift buying, so grab a cup of hot cocoa and get a head start with our carefully curated guide!
Enjoy!