I don't know about you, but when I'm shopping for anything, I always check out the customer reviews for a first hand opinion. Do I need to size up or down? Are these shoes really comfortable or an unusual form of torture?
Reviews really come in handy, especially when dealing with furniture! We can sing the praises of our selection of fabulous furnishings all day long, but you want to know what customers just like you think. So we're here to give you a sampling of some of our top rated products.
If you'd like to see more, visit our site, hit "enter" in the search bar without typing anything, and then sort the results by rating from the drop down on the right. You'll see what people are raving about!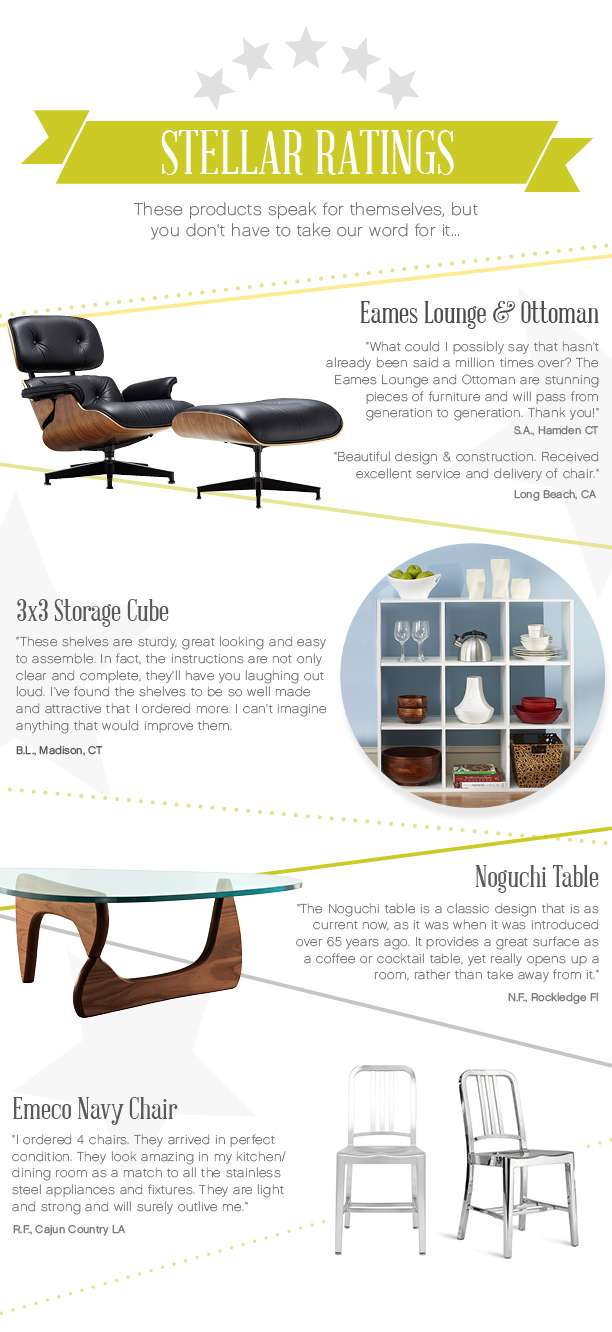 Herman Miller Eames Lounge & Ottoman / 3×3 Storage Cube /
Herman Miller Noguchi Table / Emeco Navy Chair