Your bedroom should be your oasis. A sleep space that sings and quiets your soul. When your bedroom is in disarray it is hard to find that peaceful head space. Rebecca Gallop of A Daily Something is a stylist and an event designer - so living in her less than perfect bedroom for 2 whole years was eating at her. One might think that a visual designer could pull together a room in a snap but Rebecca admitted that "curating a comfortable living space was a learning process." Take a tour of her newly made-over master bedroom...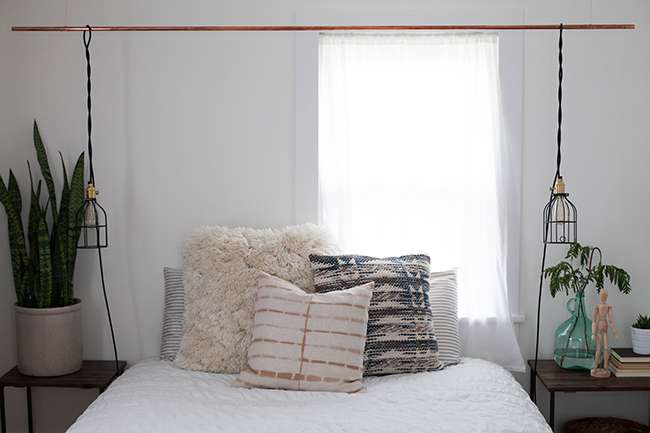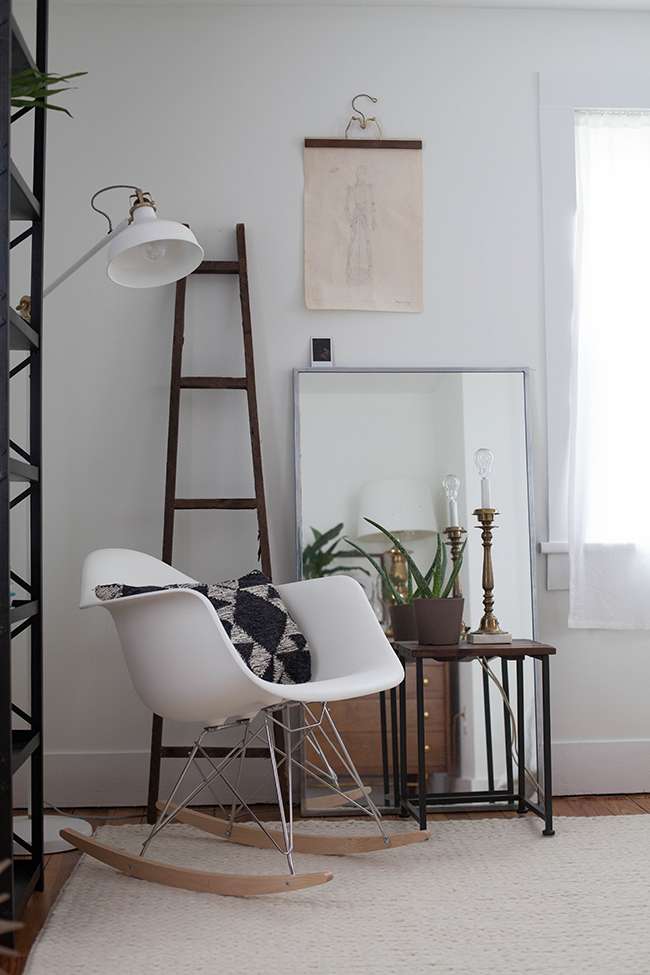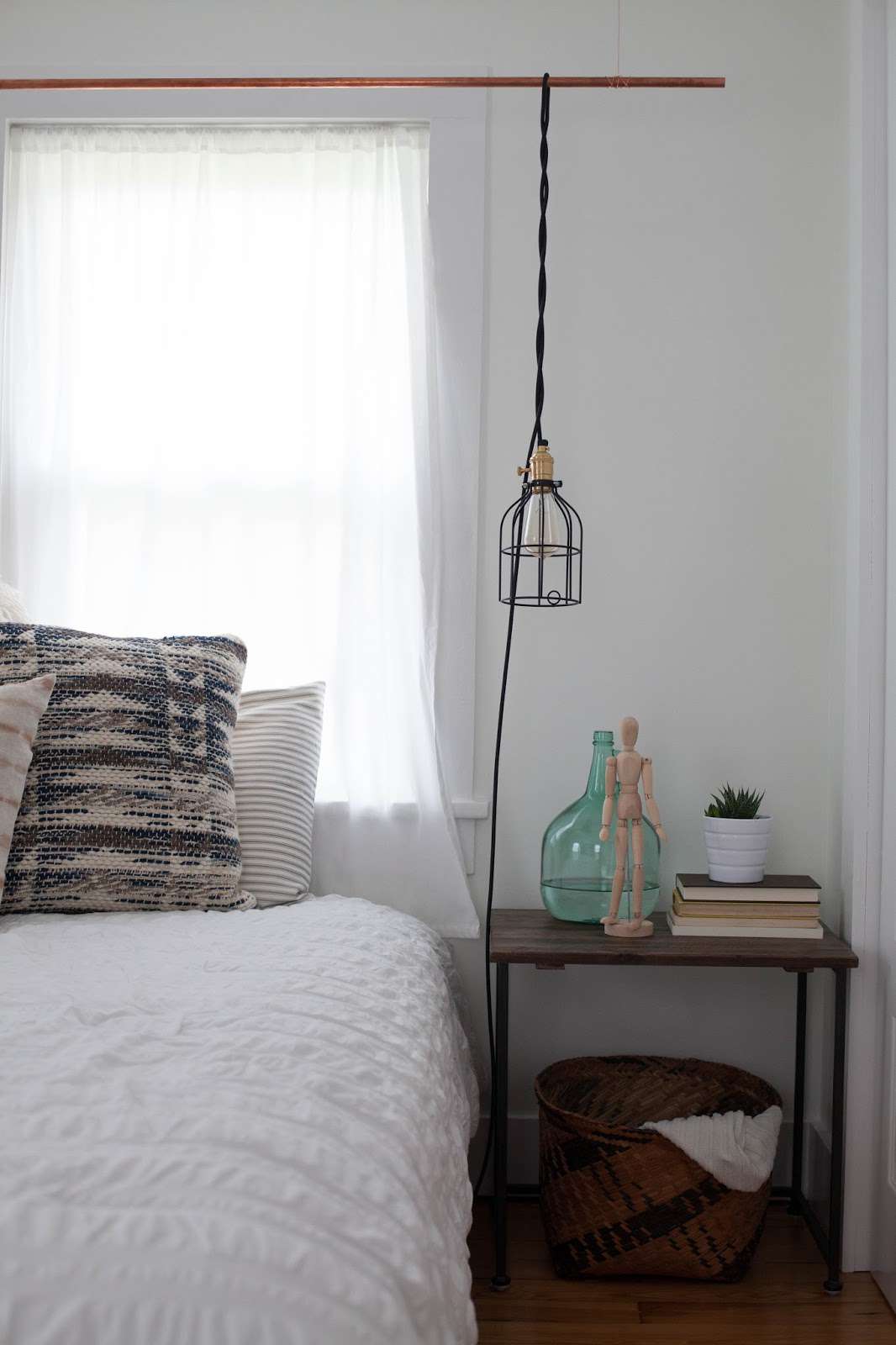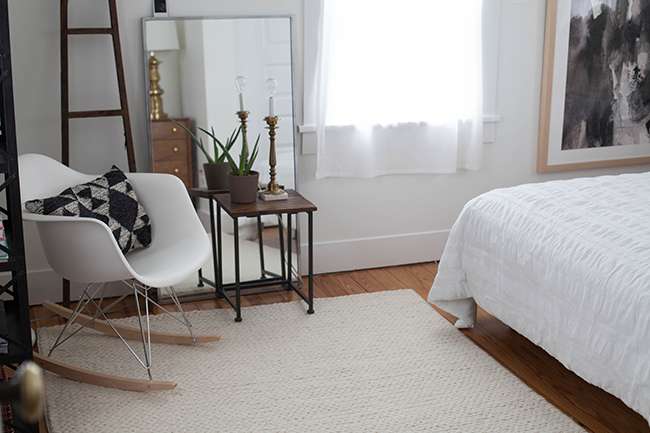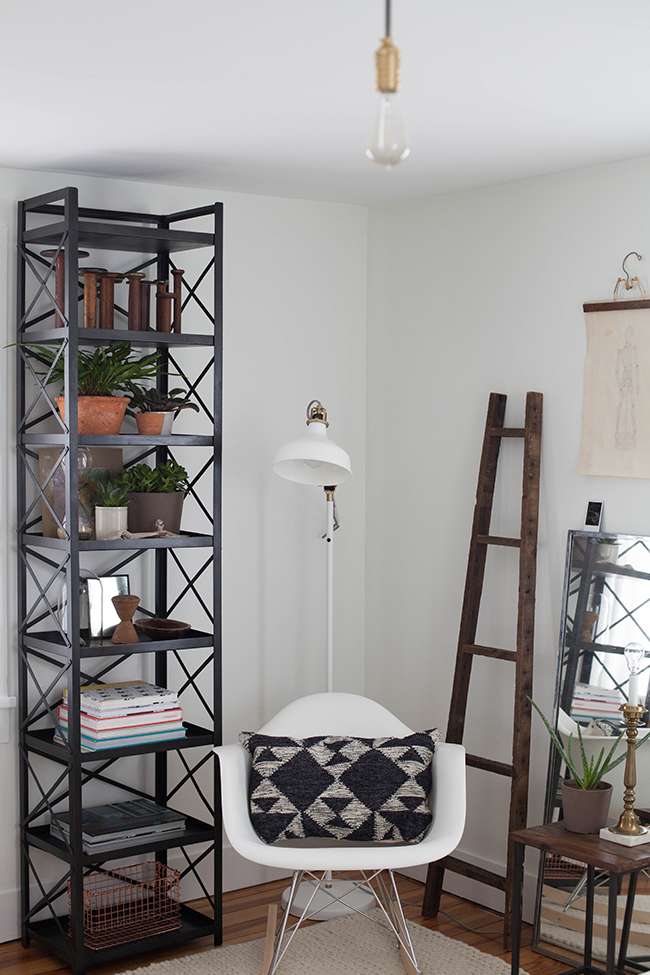 GET THE LOOK: Nightsky Pendant Lamp || Woodbridge End Table || Amadour Bubble Glass Bottle || Carmichael Bed || Ivory Fluff & Fuzz Pillow || Bubble Pixel Pillow || Takara Ladder Rack || Simo Mirror || Eames Molded Plastic Rocker || Mima Cross Stitch Pillow || Flint Industrial Pendant Light || Chunky Woolen Cable Rug || Oxford Tall Bookcase || Beige Drop Vase || Fitzgerald Planter
Check out Rebecca's daily life on her instagram and take a dive into her create work on her SITE. Tour our gallery of her space HERE.