Aeron Chair Infographic
Author: Mark
Posted: Tuesday, June 03, 2014
Share:
This Aeron Chair Infographic has hit the interwebs at just the right time. Right now, all Herman Miller is on sale at 15% off with free shipping (and, in many cases, free upgraded inside delivery). So here are the details about Herman Miller's iconic, groundbreaking task chair, the Aeron Chair.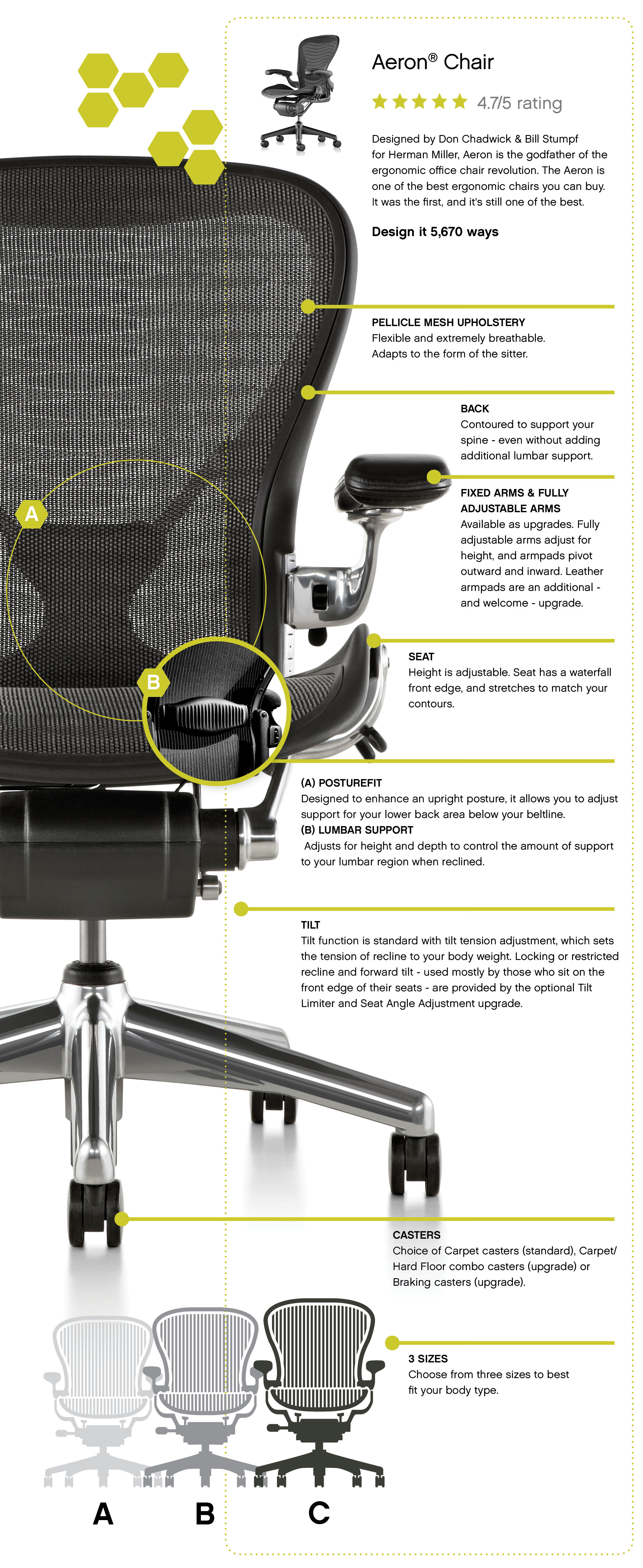 Learn more about the Aeron Chair at SmartFurniture.com. This first-of-its-kind task chair is 15% off with free shipping now through June 9th.