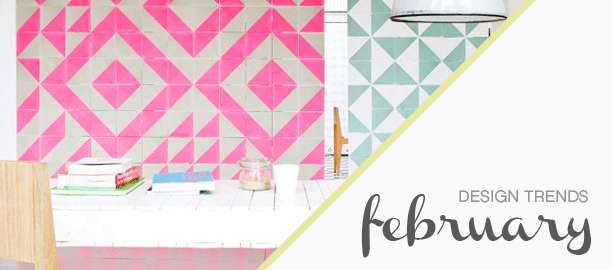 I'm sure you're immediately thinking (after reading the title of this post) a number of things like, "Months have 'design trends'?" "What type of design?? Am I on trend?!" or maybe even, "Oh geez ... not more Valentine's Day themed stuff!"
Don't worry, I won't resist the urge to throw in some red and pink themed goodies in here, but this isn't really going to focus on a particular holiday or month for that matter. So really, what I'll be looking at are some of the things that I've noticed that have begun to "buzz" in design - more specifically, interior design.*
*Do note that I have zero interior design experience or training. Zilch. Nada. (Which, of course, doesn't stop my parents from constantly asking me to pick out what color paints would be best for their walls or what new drapes they should get to tie it all together in their house, that is 5 hours away, in a completely different city, in which I no longer reside. I am, in their eyes, an "expert." Graphic Design degree = Interior Design expertise, right? No, not so much. Although I must say it is endearing.)
So I'm merely going on observation here and the things that really have caught my "design" sensitive eyes of late. First of all, most of us are probably realizing that the cold of winter is soon about to fade away, leaving the door open for bright and breezy spring. Which probably has most of us realizing that all those cozy blankets, fluffy pillows, and heavy draperies are about be adios-ed from our living spaces to make room for something fresh and new.
The most common things I've seen pop up on Pinterest - and among the few blogs I follow - are the integration of geometric shapes and light colors. Sometimes both at the same time. ALSO: beautiful, minimalistic uses of stark black and white mixed with some grey spaces in between.
Let's begin with our Experimentalists out there. Go back to sophomore year of high school with me, back to geometry class. What do you remember? Yeah, same here. I don't remember anything but drawing shapes all day. So why not put all those angles and rhombuses to use ... on your walls? I've seen some really exciting and creative uses of geometric shapes and color lately. A recent post by Frida Ramstedt of Trendenser.se showcases an awesome project. Her tips include using color blocking in unique shapes on both the wall and in your accents like pillows, throws, and other room accessories. Powdery pastels and a soft color scheme look to be in the early spring forecast.
 If you're not willing to painstakingly mark off your walls with painter's tape and want a more impermanent option, check out these modular cards from ixxi. The ixxi cards are made of high grade synthetic matte paper, called Synaps, and can be mounted or used as a room divider. The possibilities are pretty much endless! The Loco collection is particularly lovely because you can create your own design using neon yellow, pink, orange, red, green, white, and warm gray shapes to create any number of patterns without too much commitment to your wall's paint. This stuff is pretty super, don't you think?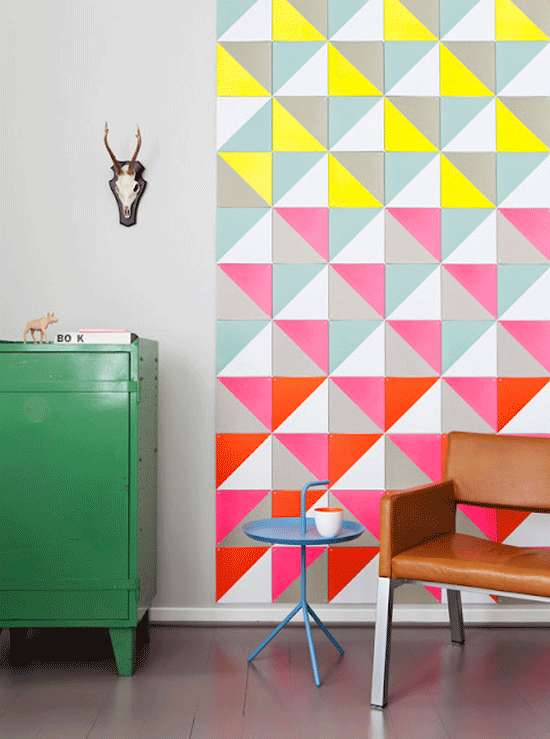 Not looking for something quite so show stopping but want the same effect? Look up. To your lights, that is. Changing up a light fixture is a simple way to add a nice new touch to your space without a whole lot of work while still adding a whole lot of style. Something like this origami lamp gives the same geometric flavor in a variety of colors from neutrals to pastels.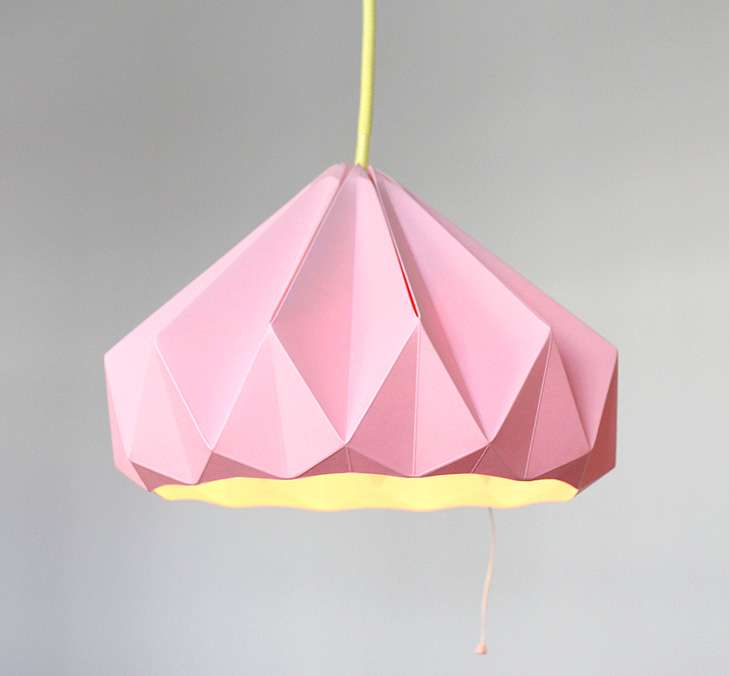 With all that color and shaping, there's bound to be some people out there that aren't tickled quite so pink. So to our Minimalists out there: get ready to feast your eyes. If you're ever in need of some simple interior inspiration, check out one of my favorite blogs, A Merry Mishap. There's not much more I can say. It's just lovely.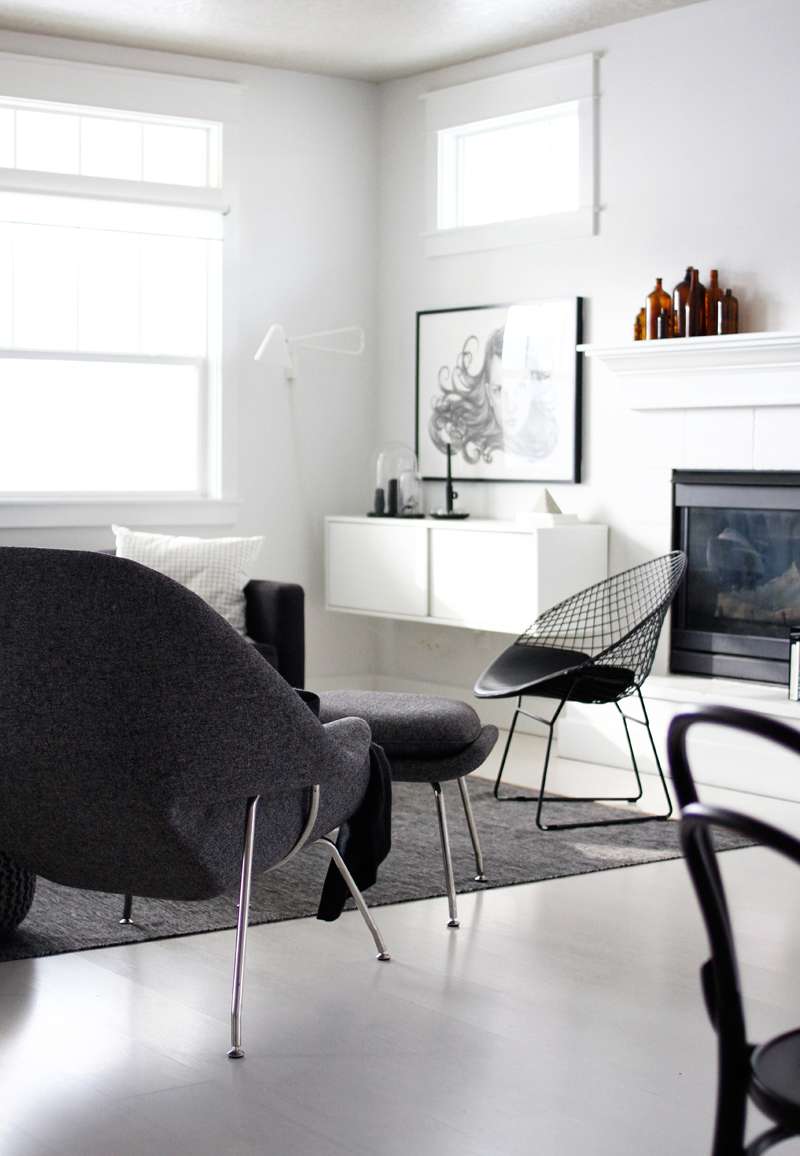 Sometimes it's nice to just strip everything back and let the simple things speak for themselves. In a new issue from Est Magazine, one article really lands dead on. It shows how clean and functional a simple space can really be while never skimping on style. But since Valentine's Day is nearly upon us, why not add a pop of pink here or there?