We all remember things differently, but I'm sure most of you can relate with this one. Most of our best, most carefree memories involve a toy of some sort. Charles and Ray Eames knew that well. In addition to designing furniture, they made other life-enhancing things. They were convinced that it wasn't only children who learned from toys; adults could learn and enjoy them as well. Toys, graphics, and films all occupied their creative energies, and the Eameses spent just as much time and care designing them as they spent on their more widely known furniture designs.
In time for the holiday season, we've added a handful of Eames Gift Items to our site. Each gift features a design from the Eames House of Cards Collection. Whether you're buying for yourself or the design aficionado in your life, the Eames Gifts are an easy and affordable way to add a little iconic style to your daily routine.
The original Eames House of Cards debuted in 1952 and sought to capture elements of "the good stuff" to incorporate them into daily life. Like the original designs, the Eames Gifts feature images of crayons, numbers, pens, pencils, and a host of playful objects. The Eames Gifts take that use of "good stuff" a step further, applying the same designs to objects you use everyday. And, like the original House of Cards, the Eames Gifts have a playful air, perfect for adding a little joy to your life or the life of any design connoisseur you know.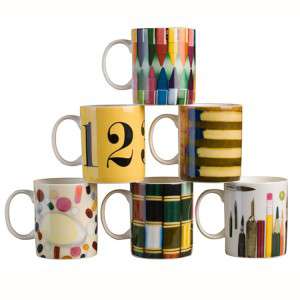 The Eames Mugs make a great gift for any coffee or tea drinker. With twelve different designs to choose from, the Eames Mugs easily add style to your morning routine. If you're more of an espresso person we've got you covered. The same designs on the Eames Mugs are available on espresso mug versions. A great way to wake up in style, each espresso mug comes with a saucer. Just don't forget to keep those pinkies out...
Prefer cooler beverages? Try the Eames Coasters. Our set of 6 cork-backed coasters not only protects your table but looks great while doing so. Don't think you need an Eames Table to match your Eames Coasters. These lacquered wood coasters bring the genius of Charles and Ray to any surface. But of course, they do look best on Eames Tables (you knew we would say that).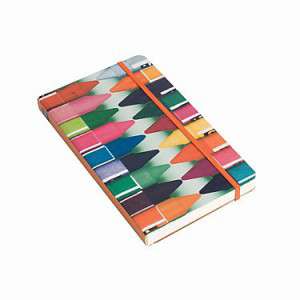 Whether you're trying to perk up in the morning or just need a place to take notes, our collection of Eames Gifts helps to make your daily activities more enjoyable. Charles and Ray Eames believed that beauty and function should permeate all aspects of daily life. The Eames Gifts make that principle a reality by bringing iconic style to the otherwise more mundane aspects of life.