Offices are tricky spaces - sometime they are stark & strict while others are loud & playful. How does one strike a professional balance between inspiration and efficiency? We enlisted the help of blogger Emma Brooks of Emmadime to show us her workspace. She runs a creative studio in California - where she takes on graphic design jobs and digital marketing clients. As a self-employed creative, time is valuable so distractions can be a huge setback. However a lack of inspiration can also create diversions of the mind.
Emma keeps her office organized and clean. Though the minimalistic space may seem stark to some - the furniture pieces are design staples that engage her creative sentiment. Take the tour and get the look ...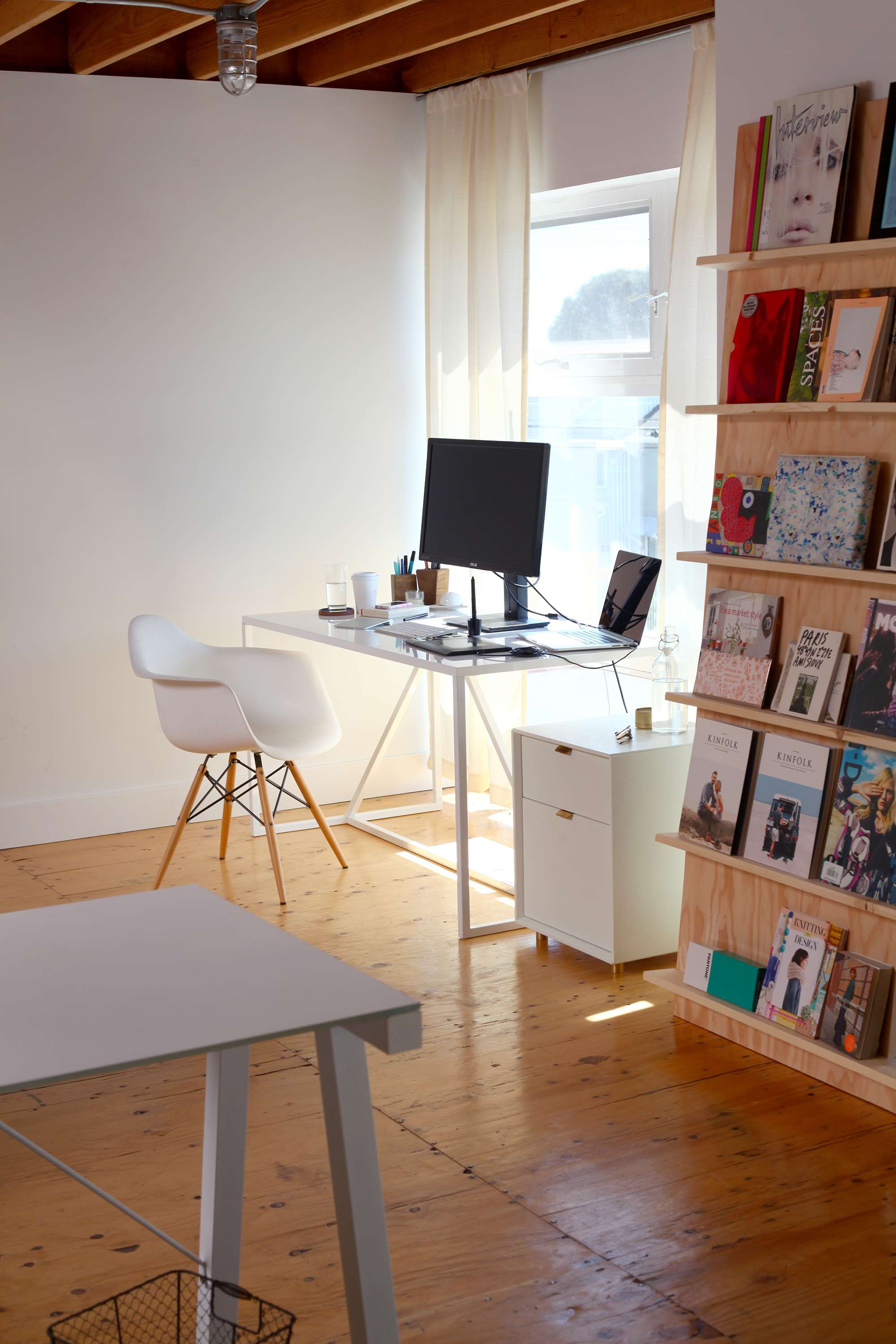 GET THE LOOK: Dang File Pedestal || Blu Dot Medium Strut Table || Akto Stapler || Akto Tape Dispenser || Dublin High Bookshelf || Eames Molded Plastic Armchair with Dowel Leg Base || Pablo Clamp Lamp Mini || Takara Trash Can || Akto Pen Holder || BDI Phase Display Shelf
Check out Emma's daily life on her instagram and take a dive into her create work on her SITE. Tour our gallery of her space HERE.