GESTURE Chair Has Arrived
Author: Mark
Posted: Monday, November 18, 2013
Share:
The GESTURE Chair, Steelcase's latest (and greatest) office seating innovation, is now available to order. That's exciting news! We've been modifying our posture to fit our office chairs for the past few years of multi-device tasking. But now that GESTURE is here, there's finally a chair that will fit our posture.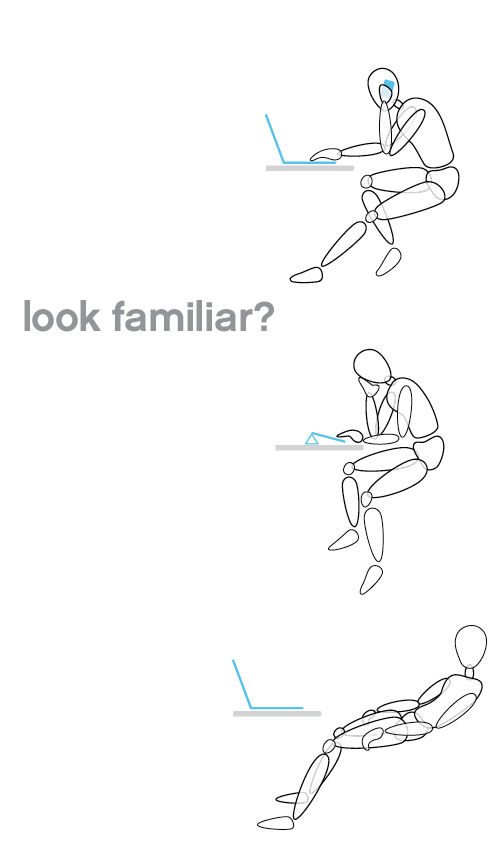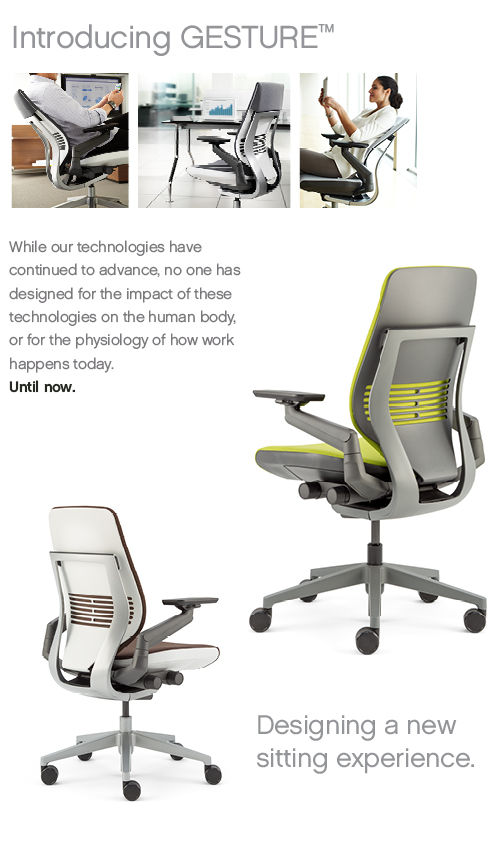 With arms that move right to where you'll need them, a fully responsive back, and a range of posture adjustments that provide a tailored fit, the Steelcase GESTURE Chair is the most relevant office chair now available. See for yourself!