We're proud to introduce the Herman Miller Collection at Smart Furniture. This line honors George Nelson's contributions to Herman Miller and his vision of "a permanent collection designed to meet fully the requirements for modern living."
In 1946 Herman Miller and founder D.J. De Pree took a chance on an inexperienced, architecturally trained George Nelson and appointed him Director of Design. That leap of faith lead to a nearly four decade long partnership between Nelson and Herman Miller. Nelson believed that modern furniture should combine form and function, please the eye, and meet the needs of everyday life. That emphasis on aesthetic appeal and usability not only shaped the direction of Herman Miller but also the development of modern furniture.
The Herman Miller Collection pays tribute to Nelson and his innovative approach by combining some of the best pieces from Nelson and his contemporaries with pieces from some of today's most influential designers. The Herman Miller Collection brings together pieces from Nelson, Charles & Ray Eames, Ward Bennett, Isamu Noguchi, Nitzan Cohen, Ronan & Erwan Bouroullec, Sam Hecht, and Mark Goetz.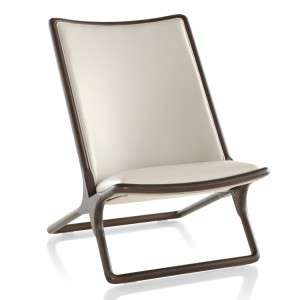 The Collection combines some Herman Miller staples with pieces that may be a little less familiar, including selections from Magis, Geiger, and Mattiazzi. One of our favorites is the Ward Bennett Scissor Chair. Originally designed by Ward Bennett in 1964, the Scissor Chair embodies George Nelson's belief in form and function. A sufferer of chronic back pain, Bennett designed the Scissor Chair to allow the user to keep both feet on the ground no matter in what position he sits, an early effort at ergonomic support. And with its innovative design and crossing lines, the Scissor Chair definitely scores major style points.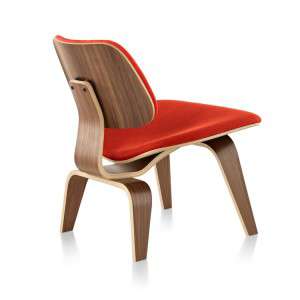 The Herman Miller Collection also brings some new touches to products you know and love. The Eames Molded Plywood Chairs are now available with an upholstered seat and back. The perfect way to add a little color to your icon, the Eames Molded Plywood Chairs are available in a variety of fabric options. Sure, the Eames Molded Plywood Chairs were comfortable before, but you should try them now. The fabric options add color and comfort, and definitely don't hurt the chair's aesthetics.
Interested in learning more about the Herman Miller Collection? Head over to our store today and check out all of the great pieces that this new line has to offer.