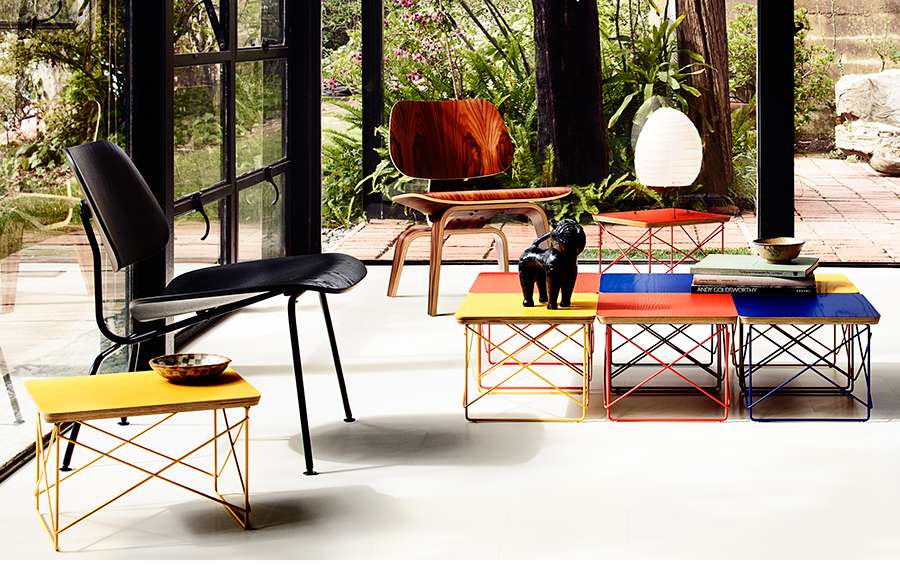 Once a year, Herman Miller releases a limited edition, unique design. These are sometimes brought back from the archives, or are a reinterpretation of a classic, or a completely new designed objet d'art. These original collectors items are always made to be enjoyed.
This year, to honor the contributions of Charles Eames' wife, Ray, on the 100-year anniversary of her birth, Herman Miller introduces the 2012 Select edition Eames Wire Base Low Table. Ray's artistry and painter's eye brought color to the couple's creative endeavors. In honor of this, the Select Eames Wire Base Low Table is available in her favorite colors – cobalt blue, red-orange, yellow-gold. These playful hues also adorn the exterior panels of the Case Study House #8, designed by Charles and Ray, to welcome guests as they approached the historical home.
This trio is the perfect Christmas gift for the Eames or mid century design lover. They will be available October 1st, 2012, until March 31, 2013, or until these gorgeous one-of-a-kind pieces sell out.