We've all been warned not to "judge a book by its cover" and been told that "looks can be deceiving." Both of those sayings apply to this home - from the outside it looks like a rustic stone lodge. You'd expect to see deer heads mounted to walls and pastoral furnishings. Leslie Morales, interior designer at the Smart Furniture Studio, took this opportunity to inject a dose of sophistication to the space with sculptural mid-century modern pieces and minimalist seating with industrial light fixtures. But first things first. Let's check out the book cover (aka the exterior). EXTERIOR: Modern architecture and rough-hewn stone make for an intriguing combination. We recommend using a mix of minimalist outdoor decor and traditional patio furniture.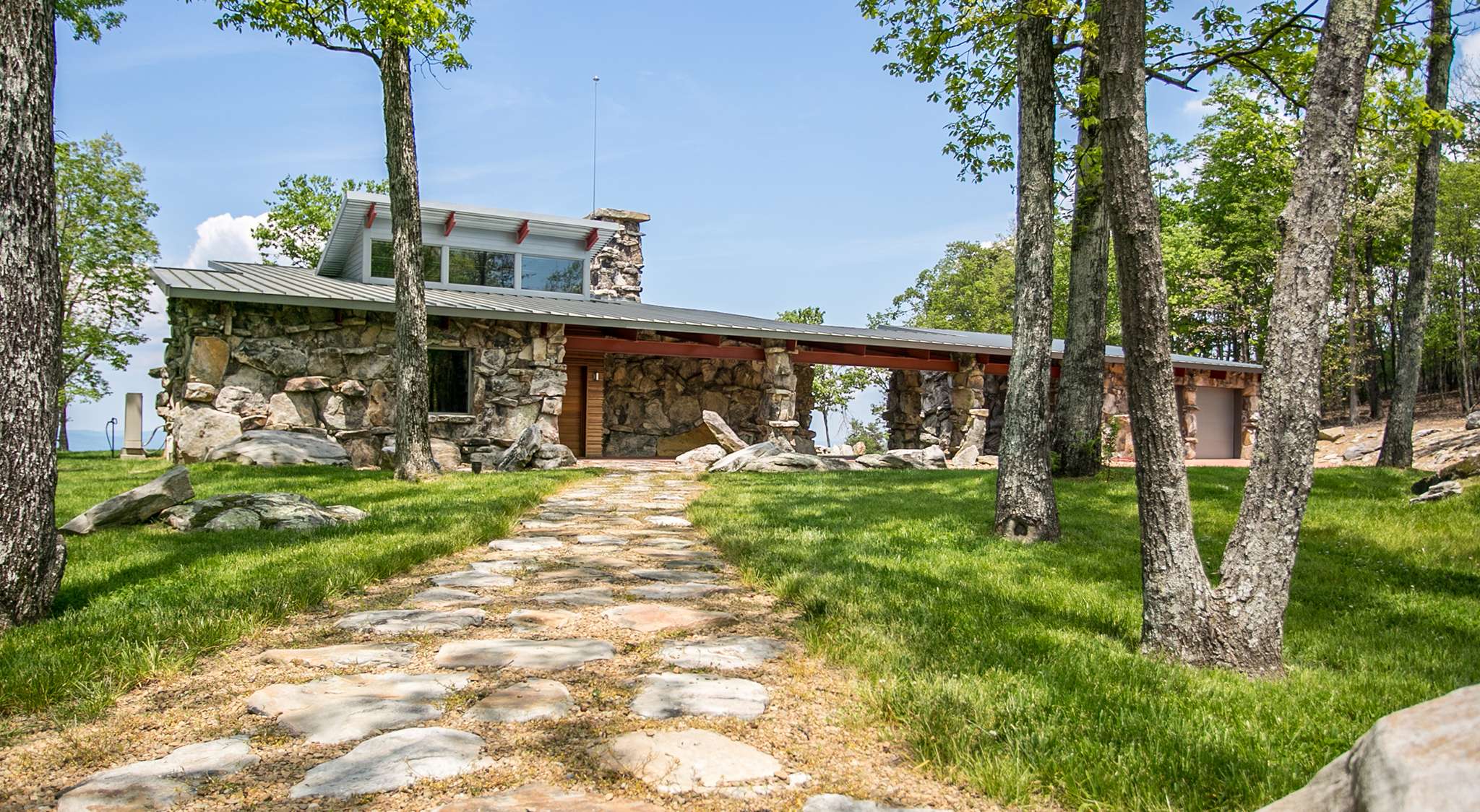 GET THE LOOK: Jingler Garden Bell || Lavice Oiled Hardwood Bench || Viento Traditional Pinwheel || Cathedra Teak Bench || Lympos Torch || Lamelle Porch Rocker || Aguo Watering Can || Nido Half Moon Bird Feeder
DINING ROOM: The dining room combines a rustic slab table with sculptural mid-century modern seating. Though odd, the juxtaposition of the two makes the perfect union.
GET THE LOOK: Phoenix White Pendant Lamp || Saarinen Executive Armchair || Crestview Ceramic Vase || Logan Trestle Table || Cherner Side Chair || Cairn Candleholders || Seagate White Dinner Plate || Suffolk Sideboard || Seagate Cheeseboard || Acela Round Wine Tray
LIVING ROOM: A sleek minimalist leather sectional squares off the open space, giving definition to the living room area. Decor is kept simple and the focus is on simplistic and chic lounging.
GET THE LOOK: Portobello Bookcase || Wall Candleholder || Bolton Multi-Sectional || Ivory Fluff & Fuzz Pillow || Helix Cocktail Table || Turner Ivory Throw || Stressless Dream Chair || Cumberland Metal & Smoke Wood Etagere || Phoenix Large Vase
BEDROOM: Keep your bedroom a sleep sanctuary by minimizing the decor and adding furniture pieces that have elegant, simple details.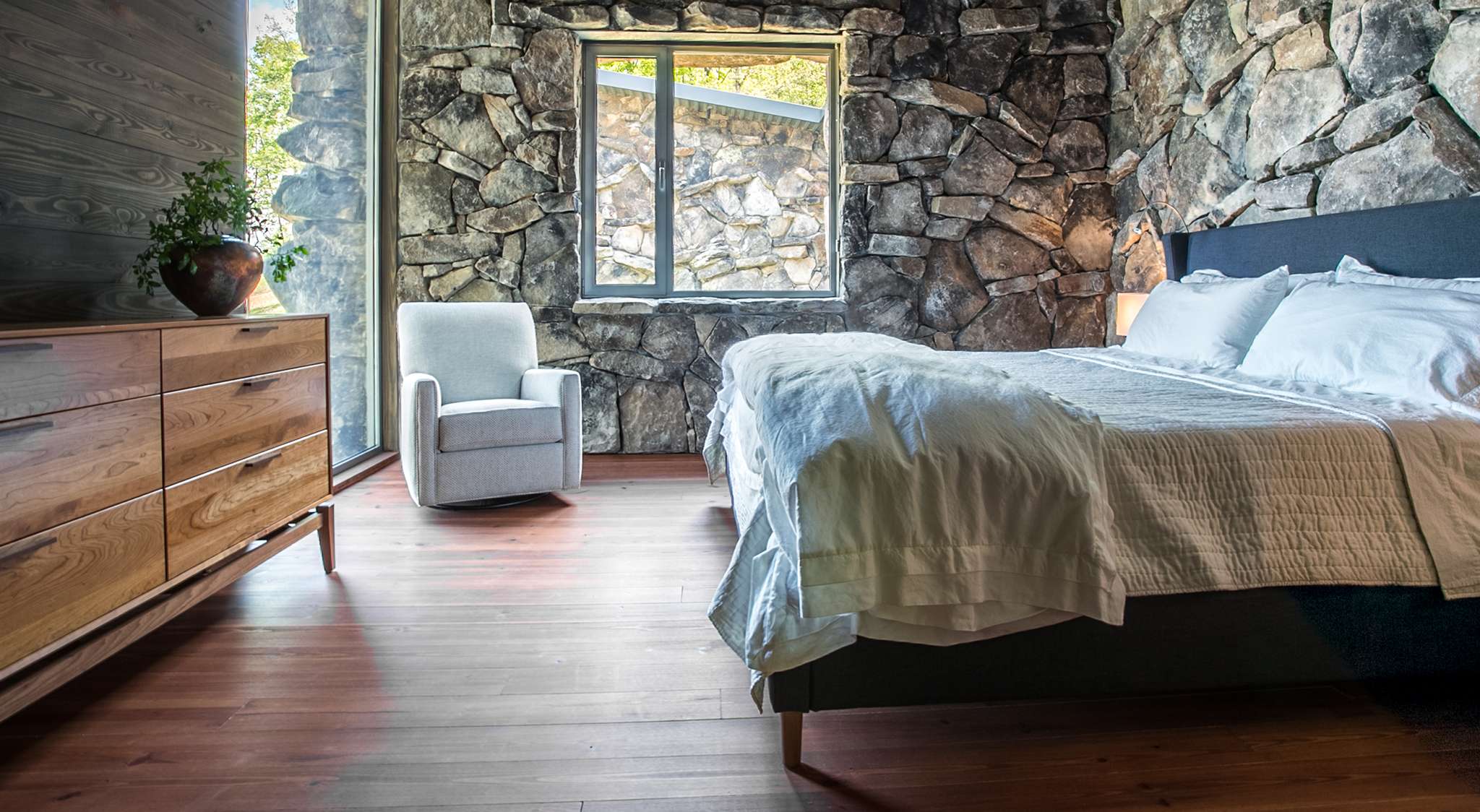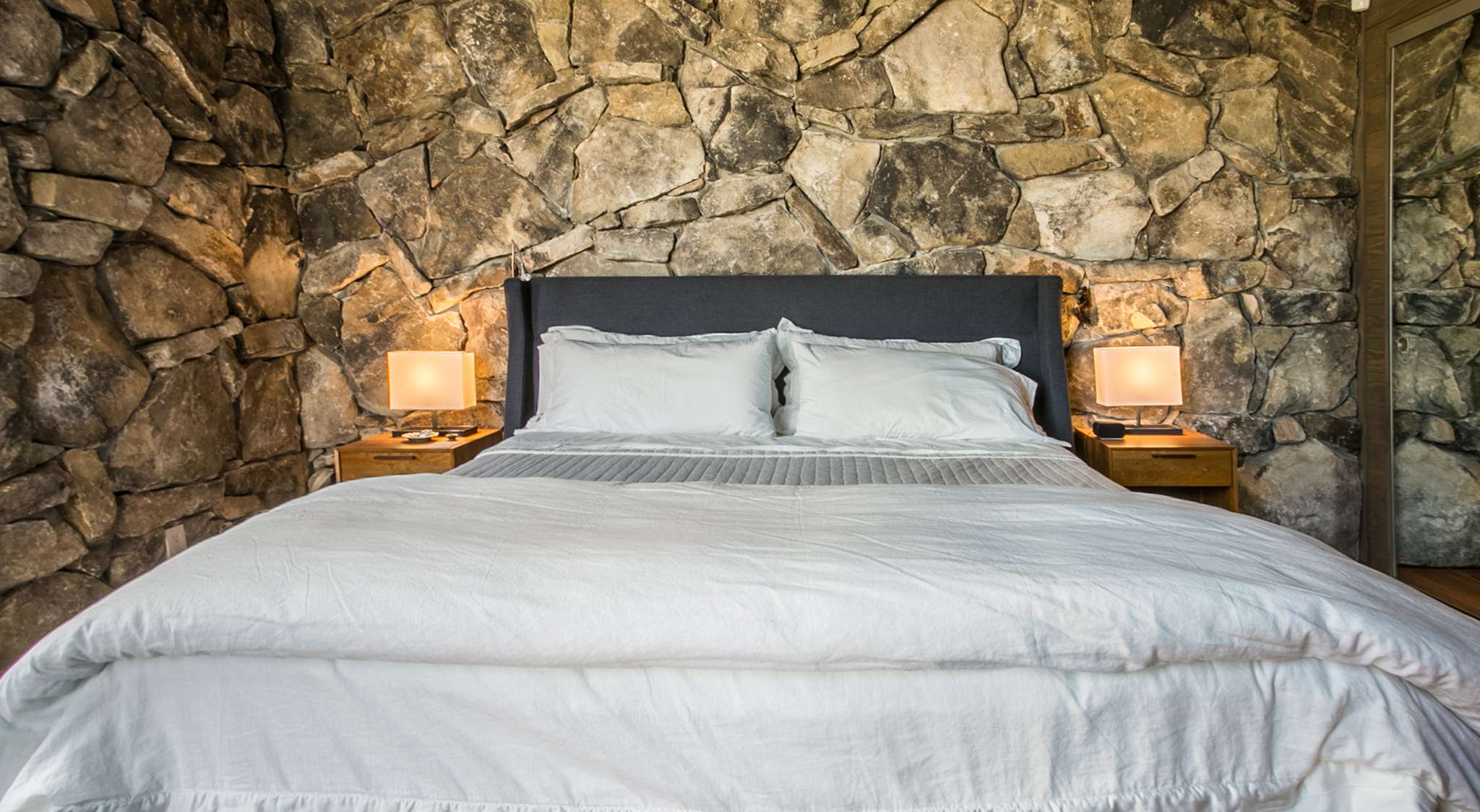 GET THE LOOK: Turner Ivory Throw || Carmichael Bed || SoHo Nightstand || Porano Dark Bronze Buffet Lamp || Soft Blue Solid Pillow || Diamond Stripe Ivory Rain Duvet || Watson Floor Lamp || Lucy Swivel Chair || Classic Gray Solid Pillow || SoHo 6-Drawer Dresser || Lacquer Mop Vase
MEDIA DEN: A media den prerequisite is that it must be comfy. But comfy doesn't have to mean frumpy.
GET THE LOOK: Worland Floor Lamp || Industrial Coaster Set || Krefeld Sofa || Ivory Solid Pillow || Big Jos Rug || Shipley Leather Ottoman || Teegan Light Gray Throw || Annex Credenza || Trundle Desk || Alo Table Lamp || Nelson Desk Clock || Think Chair
We hope you found this home tour inspiring! If you are looking to step out of design stereotypes and get creative give the Smart Furniture Studio a ring or call one of our designers at 888-979-5178.