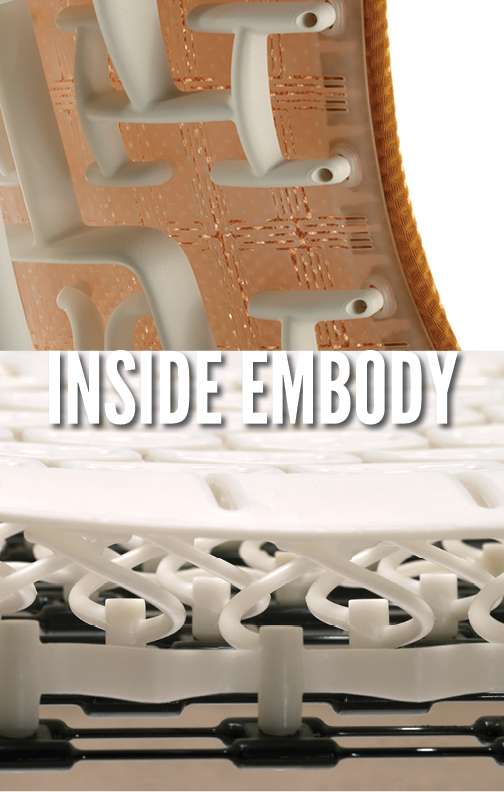 I sit in an Embody Chair for 9 hours or so every day, five days a week, 50 weeks of the year. You get the point; I'm a sedentary worker. If it weren't for the ping pong table I might never make it back onto my feet during the workday.
So you can imagine how important a good chair is to my overall health. And speaking from personal experience, I've benefited by my choice of chair. (A while ago, I wrote a review of my Embody Chair that goes into detail about my first week in it. I first wrote the review over four years ago and never gave the chair up afterwards.)
Because I've worked for so long in this chair, I was curious to find out what it was that made it so comfortable for me. So when Herman Miller sent a package containing Embody's essential moving parts I jumped at the chance to play around with it. It's definitely worth showing to y'all - there's some really thoughtful design involved. I love it when people are creative and make great things.
Inside Embody
Let's get into the details now, shall we? I was amazed when I opened the package Herman Miller sent to find such a lightweight, intricate seat pan and back support.
If you want to pick up an Embody Chair for yourself (or at least look into it), head over to the Herman Miller Sale on our site. It's all 15% off, free shipping, and the best customer service you'll ever experience. We have a whole bunch of Embody models in stock, so take a look and you'll find one you dig. The sale ends on Monday, June 10th at midnight so you only have a few more days!