Interior Design recently held their annual celebration announcing the Best of Year Awards. The awards honor the best products and projects from 2012, celebrating boundary-pushing design and pieces that help redefine a category or concept. The winners were chosen by Interior Design's editor-in-chief and a panel of leaders in the design world.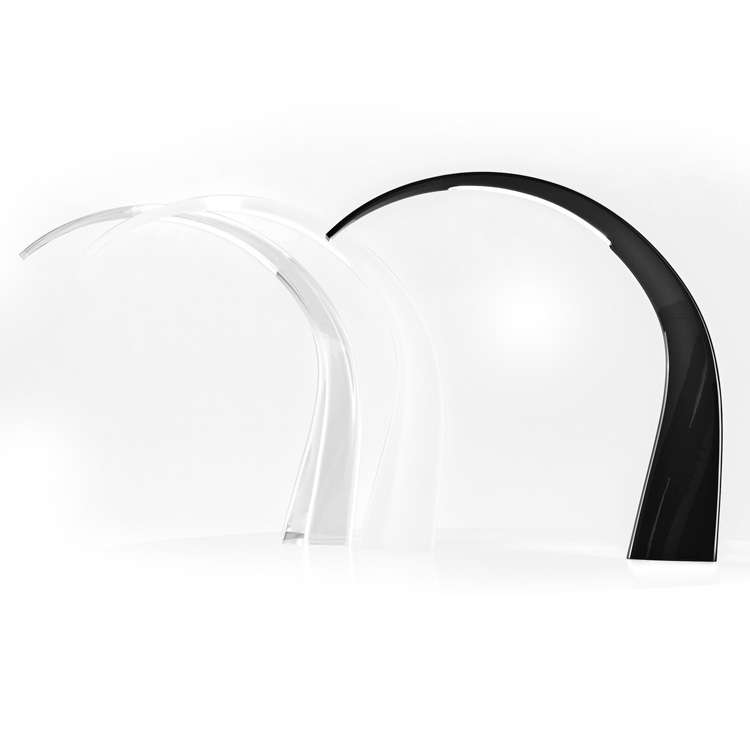 Kartell's Taj Desk Light won the Best of Year Award in the table lighting category. Designed by Ferruccio Laviani, the Taj Table Light is more than a lamp. It's a sculpture, a work of art than brings beauty to any space. Originally conceived by Ferruccio as a table lamp, he quickly realized that the Taj Light can just as easily sit at your bedside or in other areas of your home. With a unique style, the Taj Light is "a kind of sculpture that anyone can own." The minimal design and basic selection of colors ensures that the Taj Light's true beauty shines forth, uncluttered by excess elements and materials. More than just a work of art, Taj also has plenty of functionality to satisfy your lighting needs. Not only does the Taj Light use an LED light that supplies a superb color rendering, but it also features a dimmer when you need a little less brightness. Functional, unique, a genuine sculpture, sounds like an award winner to us.
Some of the Best of Year Award Honorees Include:
Herman Miller's Flo Dynamic Support, Monitor Arm was an honoree in the Best of Year Award, Office Accessories Category. This dynamic monitor arm can support one or two screens and can be set in virtually any position you might need. A sleek design and the ability to work with most of today's monitors makes the Flo a winner both in the design and functionality categories.
Knoll's ReGeneration Chair was an honoree in the green furniture category. One of the most environmentally conscious task chairs on the market, the ReGeneration Chair uses almost 50 percent recycled materials in its construction and is designed to minimize the amount of materials used in production. Combine environmental consciousness with a top-quality task chair and you have the ReGeneration Chair.
LOFTWall Wave Partition was voted honoree in the Partitions and Wall Systems category. The Wave has a unique, curved panel system that blocks noise and provides privacy but still allows light to flow through its spaces. Not to mention, the curved panels look great too. LOFTWall has been producing top of the line partitions for some time now, but the Wave raises the bar on dividers and partitions.