Has the brisk autumn chill crept into your bones? Do you linger in your warm bed in the mornings a bit too long? Yep, it's Fall. Fall is crunchy fallen leaves under your boots season. It's snuggle up with a throw weather. But above and beyond the rest, Fall is soup season. Today we present the quintessential autumn squash – the butternut squash. Making butternut squash soup can be somewhat daunting – the only way to transform the fruit meat into soup is by roasting the halved squash for at least an hour. So perhaps that is why those lacking extra kitchen time abandon it. But we are here to say – it is SO worth it. To find the recipe for our Butternut Squash and Pear Soup scroll down….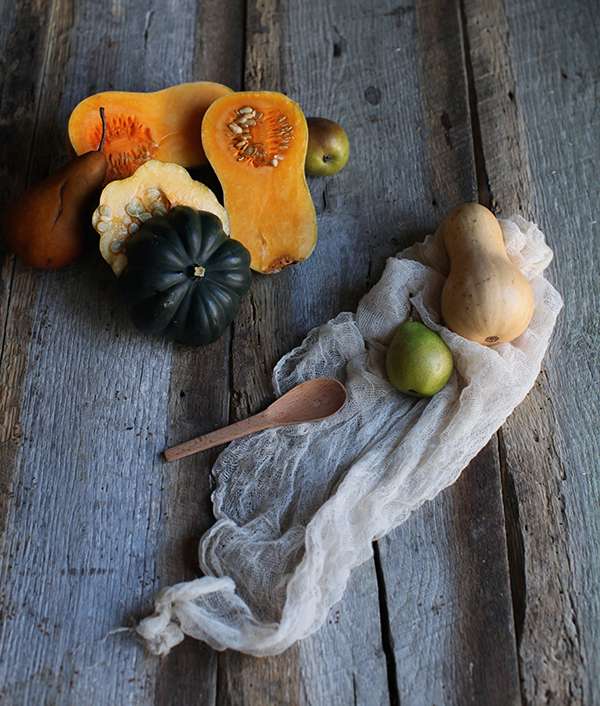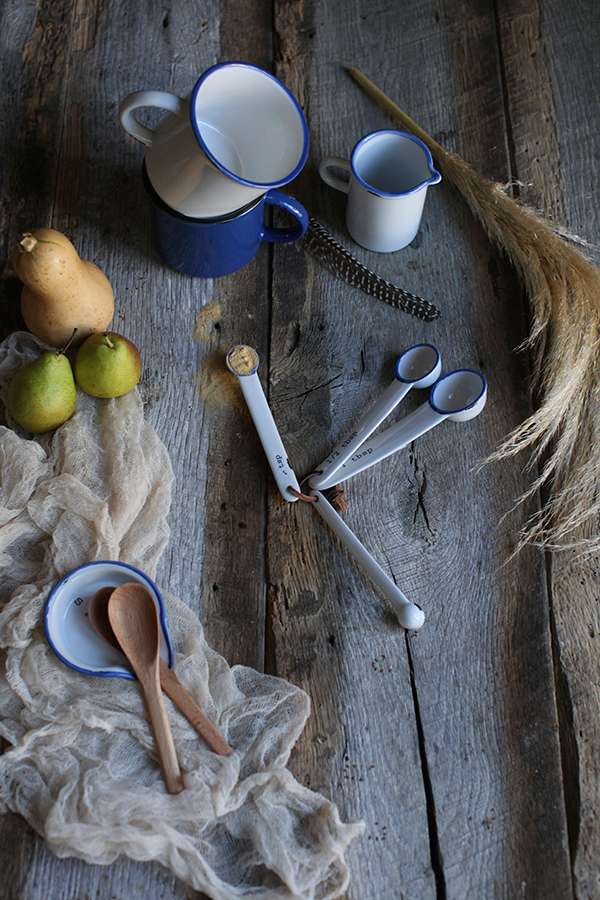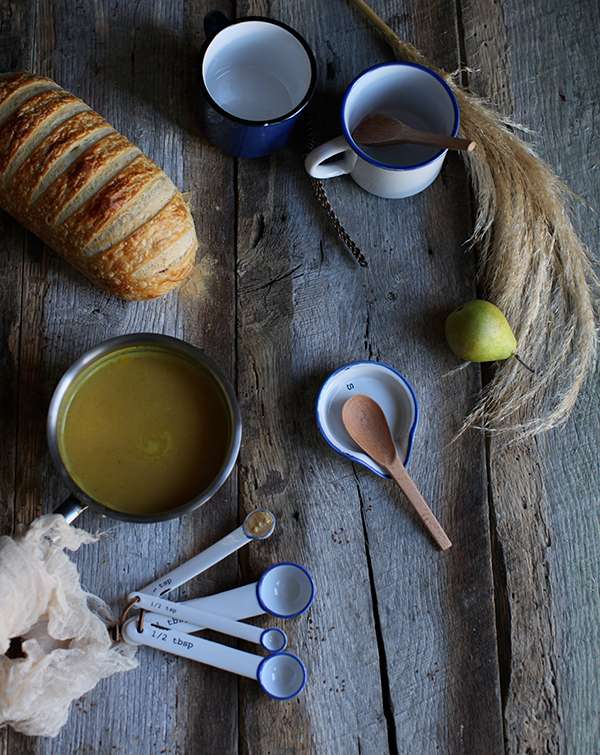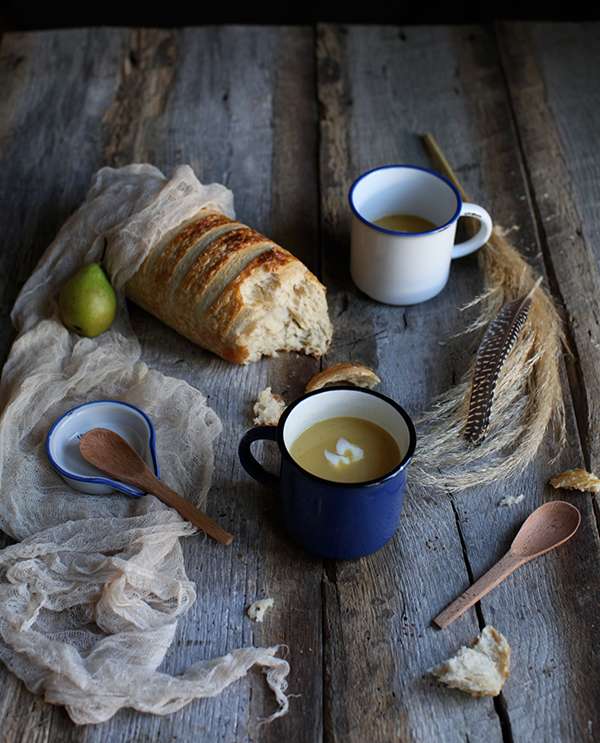 BUTTERNUT SQUASH & PEAR SOUP TOPPED WITH CREME FRAICHE:
INGREDIENTS:
1 large butternut squash (3 to 4 pounds)
1 medium onion
3 tablespoons of olive oil or 3 tablespoons of melted butter
2 garlic cloves, minced
2 teaspoons of ginger powder
2 teaspoons of salt
1/2 teaspoon of pepper
4 cups of vegetable broth
4 small comice pears, peeled and chopped
1/2 cup of half and half
creme fraiche (optional)
INSTRUCTIONS:
Halve your butternut squash and discard the seeds. Place butternut squash on a baking sheet that is lined with aluminum foil cut-side up. Brush the squash with olive oil or melted butter and season with salt (1 teaspoon) and pepper. Bake for 40 minutes to an hour at 400. Remove when the meat is tender. Set aside to cool.
Once the roasted butternut squash has cooled, scoop out the meat into a bowl and set aside.
Chop your onion. Saute onion in olive oil until tender in a pot or a dutch oven. Add garlic, ginger and salt, then saute for another minute or two.
Add the vegetable broth, butternut squash, and chopped pears. Bring this to a boil and then reduce the heat to a simmer for 30 minutes.
Remove from heat and let cool for 10 minutes.
In a blender, pureé the soup in batches until smooth. Taste and season with salt and pepper as needed.
Return the blended soup to the pot over medium heat. Add half and half and stir until combined.
Top with a dollop of creme fraiche and serve.
Serves: 8      Total Cook Time: 1 hour 45 minutes, give or take
FEATURED ITEMS: Tinware White Mug, Tinware Blue Mug, Tinware Measuring Spoons, Tinware Spoon Rest, Country Classic Tea Towels (similar). For Wooden Spoons call Smart Furniture Studio (423-643-0025).