Mirra 2 Chair Infographic
Author: Catharine
Posted: Monday, June 02, 2014
Share:
Our handy Mirra 2 Chair Infographic couldn't be timed better. Right now, all Herman Miller is on sale at 15% off with free shipping (and, in many cases, free upgraded inside delivery). So here's the scoop about Herman Miller's latest task chair, the Mirra 2 Chair. This highly reviewed beauty is an upgrade from the original Mirra Chair.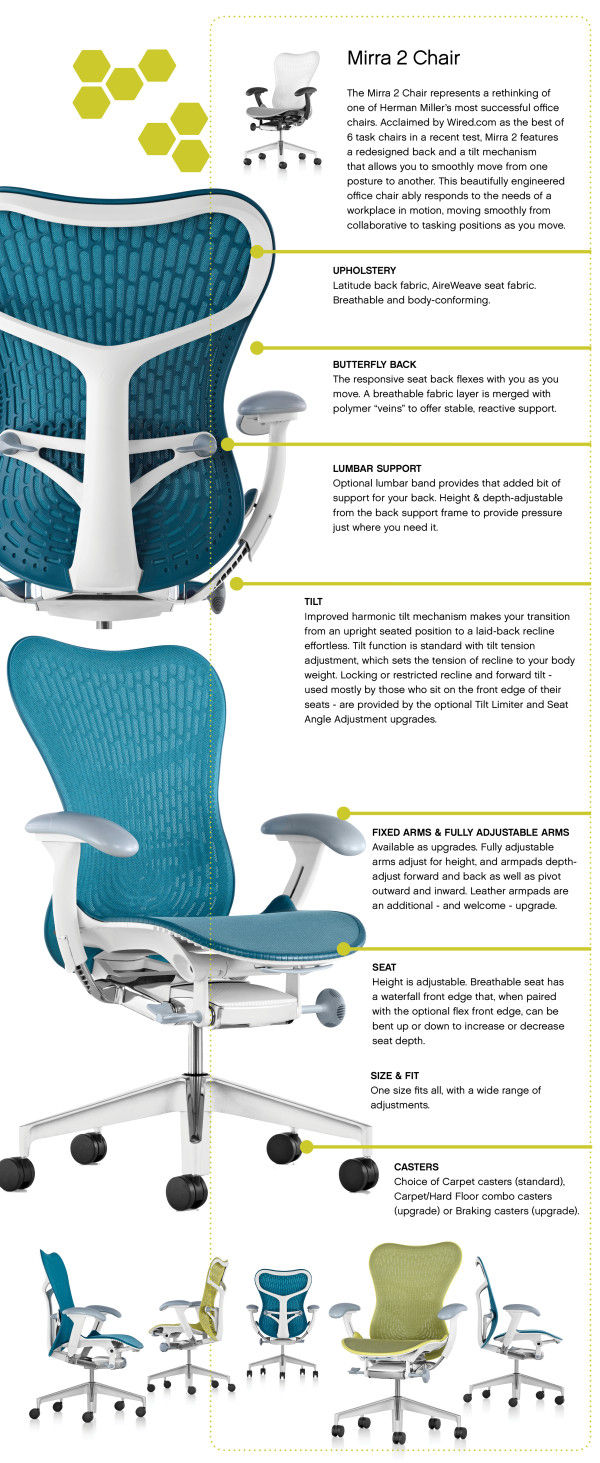 Learn more about the Mirra 2 Chair at SmartFurniture.com. This critically acclaimed seat is 15% off with free shipping now through June 9th.