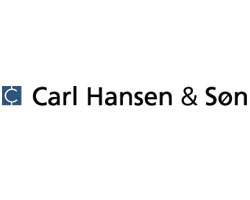 Here at Smart Furniture, we're busy finding new products for you every day. A relatively recent addition that we're especially proud of is Carl Hansen & Son (this brand, famous for its collaboration with Danish designer Hans Wenger, has helped define the Danish Modern style over the course of the 20th century and continues to do great things as we reach farther into the 21st century). Carl Hansen's collection of designer furniture features clean lines, quality construction, and an ingenious use of contrasting materials that help bring Hans Wegner's iconic designs to life. The resulting pieces (like the Wishbone and Shell chairs) are chairs and tables that bridge the gap between art and furniture in a way few pieces can.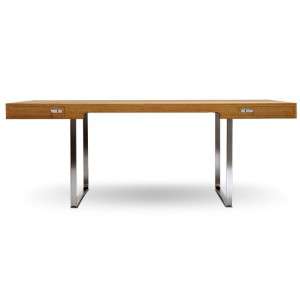 One of the pieces we're especially taken with is the Hans Wegner CH110 Desk. With its solid wood frame and metal base, the CH110 Desk has a look that any design enthusiast would salivate over. But it's the gold-plated base option that really takes this piece to the next level. We know it's expensive, but in the words of our content creation specialist, "It's gold, it's beautiful, it's expensive ... I can't help but want it." It takes a lot to reduce this maestro of the morpheme to near speechlessness, but just take one look at this amazing piece from Carl Hansen & Son and you'll understand why he couldn't get a handle on "la lengua."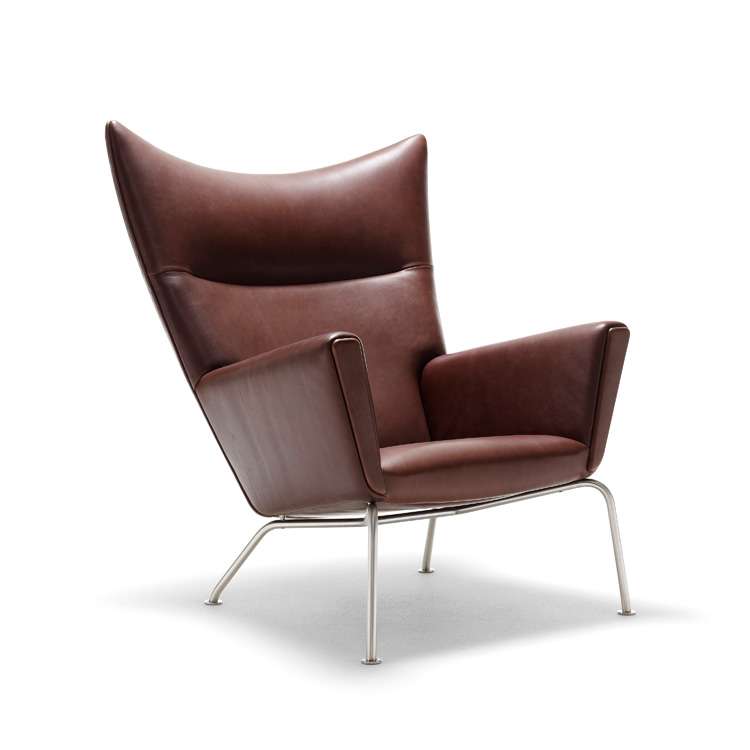 Tongue-in-cheek furniture lust aside, Hans Wegner designed some brilliant chairs. Not the least of his creations, the Wing Chair stands out as a sought-after icon of modern seating design. It's the kind of chair that I can imagine in my dream office. You know what I'm talking about; it's the chair over in the corner by the ceiling-height bookshelves. It's got a reading lamp next to it, and a side table for your current literary selection (and maybe a pipe, if you're really into the whole "author immersed in thought" look).
Does that set the scene for you? I mean, how can you not love the idea of pairing a gold desk with one of the most comfortable and luxurious lounge chairs ever invented?
To add some Danish modern to your life, head over and check out Hans Wegner's classic designs on our Carl Hansen & Son page.