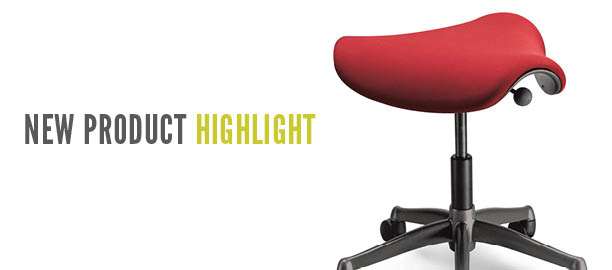 Saddle up, partner; I'm about to give you the scoop on a new offering we've just added to our site. Drum roll please ... the Humanscale Freedom Saddle Seat is now available at Smart Furniture! OK, feel free to stop that drum roll anytime ...
The Saddle Seat is a variation on the award-winning Freedom Chair. Utilizing the same focus on ergonomics that made the Freedom Chair such an office icon, the Saddle Seat can actually help contribute to a healthier work environment. The Saddle Seat encourages you to sit with lowered thighs and open hips, a position that takes pressure off of your spine, improving your health and eliminating back pain. And, you can customize your Humanscale Saddle Seat to your heart's content. We've got the scoop below on how to customize your Saddle Seat so that it perfectly meets your needs.
 Gel vs. Foam
Gel seats help distribute pressure significantly better than foam seats. After an hour and a half of sitting, gel seats can actually lead to a 60% less max pressure than foam seats. You see, gel seats act more like a liquid than a solid. As pressure points form, the gel moves, dispersing your weight to lower-pressure areas. Gel seats also have a much longer lifespan than your standard foam seat. We've all sat in an old, foam padded seat with an indent of the user; foam wears down over time. Because gel is non-static it avoids wearing down in key pressure points, contributing to a longer lifespan. While the foam seat certainly provides plenty of comfort and support, we really like the gel seat upgrade.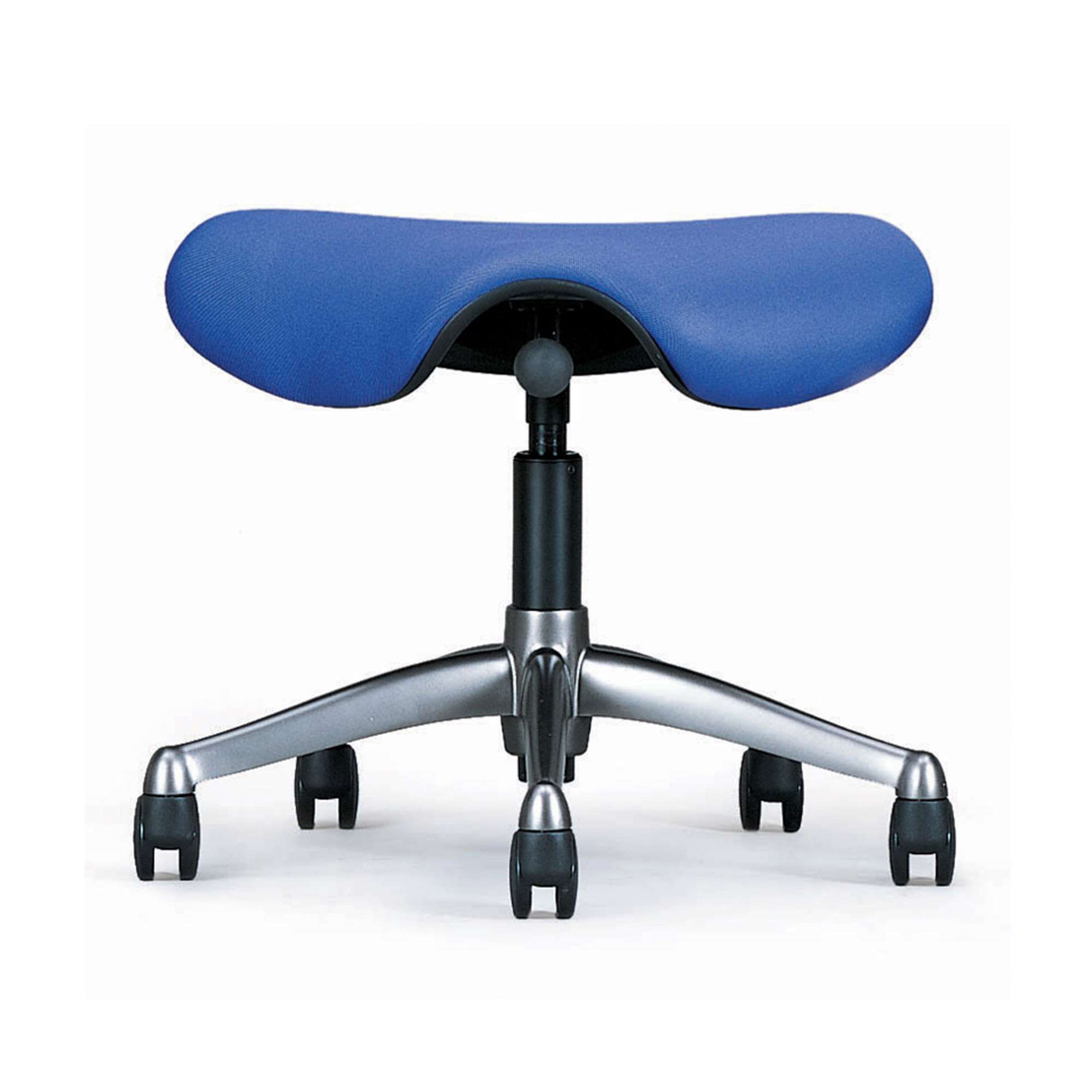 Pony vs. Saddle
The Pony-Saddle option is all about how large you want your stool to be. the Saddle option is 22 inches wide, while the Pony option a bit smaller at 16 inches wide. The best width for you all depends on your body type and how you intend to use your stool. If you've got a bony white boy behind like me, the Pony option may be perfect. But if you're working with a little more junk in the trunk, that 22″ wide Saddle option will likely be your best choice. How long you plan to be saddling up in the Saddle Seat can also impact your size choice. Only need temporary, occasional seating? We'd recommend the Pony Seat. Going to be sitting a bit longer? Bigger is better; look to the Saddle Seat.
Ze Height Options
Humanscale has you covered with 4 different height options (and the choice of a foot-ring on the taller models). Again, this choice should be all about the body type of the user. If you're working with someone on the shorter side (we like to refer to them as vertically challenged), the low or standard options may be your best bet. If Kareem Abdul-Jabbar or someone of similar height is going to be hanging out by your desk on a Saddle Seat, do them a favor and get the taller model.
Casters vs. Glides
Again, this choice should be all about how you intend to use your Saddle Seat. Looking for a stool but also an ottoman? Glides offer a stationary Saddle Seat. Standard Casters work well on any surface, but if you know you're going to be using your Saddle Seat on Hard Floors, check out the soft caster option. And, if the user happens to be a bit on the clumsier side, the Saddle Seat is also available with with locking casters for a piece that is mobile when you need to move, but stationary when the user needs a sturdy platform.
Upholstery Options
As with any Humanscale piece, the Saddle Seat has a variety of upholstery options. From bright, playful fabrics to classy leathers, you can pretty much get your Saddle Seat in any color you want. Lotus is a water repellent, easy to clean Polyurethane material, while Wave is a 4-way stretch fabric that will stand up to the rigors of the rough and tumble work environment.
Like we said earlier, the Humanscale Saddle Seat is not only customizable, but it also can actually help improve your health as you work. But don't just take our word for it, head over to our store to learn more about the Saddle Seat and the ergonomic benefits it can provide. While you're there, check out Humanscale's entire offering of ergonomic office seating accessories. It's 2013 ... isn't it time you worked in a healthy environment?