Every day at Smart Furniture we're sorting through the deluge of new furniture to find the cream of the crop, the pieces we think you'll love. Today we are happy to announce the addition of a new batch of Younger Furniture chairs and sofas.
If you haven't heard of Younger by now you're missing out. Based in North Carolina, Younger productions incorporate elements of modern and traditional design with a healthy dose of mid-century thrown in. Beautiful designs are supported by durable materials. Younger Furniture stands up to the rigors of the modern family lifestyle, even the abuses of your youngest ones (cheesy moment of the day, check). These pieces have the quality and comfort you'd expect from a top of the line sofa but with a price tag you'll really fall in love with.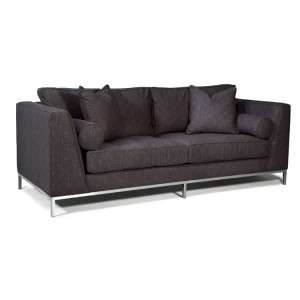 Some of our favorites from this newest round of additions include the Max Sofa and the Kelsey Chair. Available in a wood and metal base, Younger's new sofa takes comfort to the max with its plush cushions and variety of upholstery options. This modern sofa has a look and feel that will have you yearning for rainy Sunday afternoons or a relaxing movie night at home.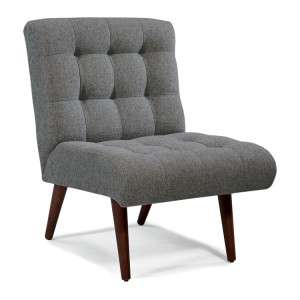 While Max is a modern, plush sofa, Kelsey is an elegant lounge or side chair with a nod to the mid-century. Button-tufted upholstery, wooden legs, shoot I'm feeling a little Draper-esque just thinking about it. Like the greats of the mid-century, Kelsey is certainly elegant but confident enough that it doesn't need to shout its presence to the room, the perfect quality for any lounge chair.
Interested in learning more about Younger Furniture? Head on over to our store today to find out more.