Presenting: Knoll Task Chairs
Author: Mark
Posted: Friday, February 22, 2013
Share:
Knoll is well known for their work with some of the most iconic mid-century designers. From Eero Saarinen to Mies van der Rohe and Warren Platner, Knoll carries pieces from many of the greatest furniture designers of all time. But more than just mid-century icons, Knoll also manufactures premium office chairs that rival many of the top selling products on the market. We've gone through a brief overview of three of our favorites below.
A staple of the Knoll task chair line is the Generation Chair. The Generation Chair is a one of a kind piece; advanced ergonomics, unique design, and the ability to let the user sit in virtually any position. The Generation Chair features an angled back that is actually a hinge, letting the user sit in a front-facing, rear-facing, or side-facing position. The unique, figure 8-shaped back enables side-to-side flexing, providing optimal lumbar and shoulder support no matter what position you sit in. That adaptability to your movements is almost unparalleled in the task chair market. You'd have to look to the Herman Miller Embody or Mirra Chair to find a similar product.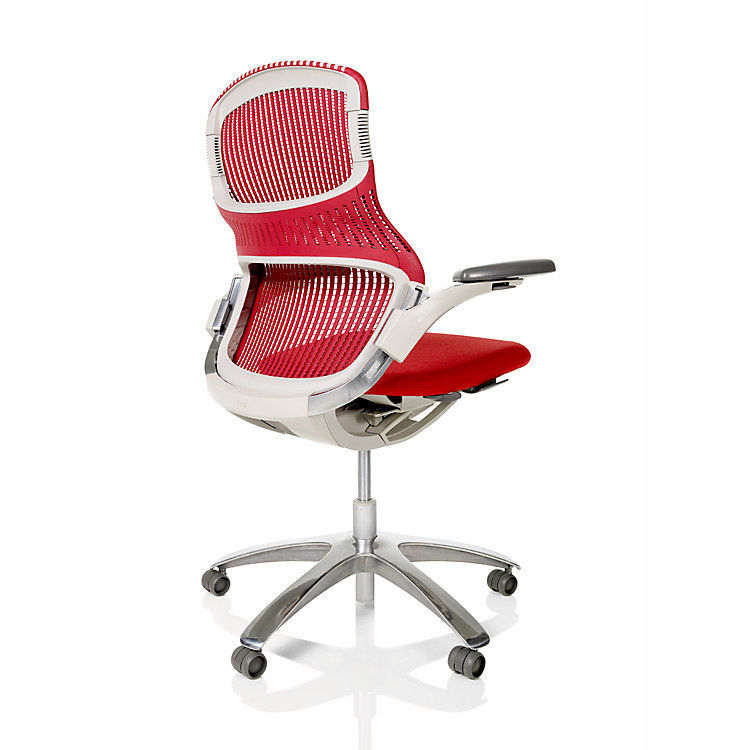 The Generation Chair wasn't the first premium task chair on the market but it definitely benefits from coming a little late to the game. The Generation Chair's design features improvements on the designs of similar task chairs. One common criticism we hear about the Aeron Chair is a hard front edge that can provide some users a great deal of discomfort. The Generation's improvement? A malleable front seat edge that flexes, supporting the user's legs without restricting circulation.
In keeping with maximizing form and function, Knoll expanded the Generation line by introducing ReGeneration. One major benefit of the Knoll ReGeneration Chair is that its design is targeted to 90% of the population. The ReGeneration Chair fits users of height and weight between the 5th and 95th percentile. That range of usability surpasses household names like the Sayl Chair, which has been noted as a bit small for the taller user. With the ReGeneration, in contrast, the vast majority of users will be comfortable and supported.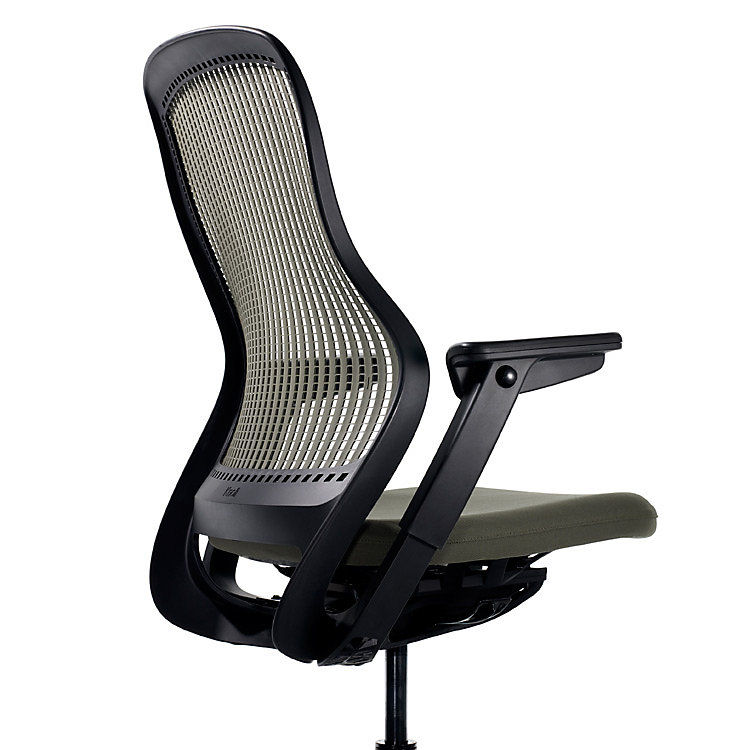 Another innovation of the ReGeneration Chair is the Flex Back Net. This unique material works by constantly responding to its user's shifts in position and posture. The level of flexibility changes in different parts of the chair's back. The shoulder area features a tighter net for more support while the lower back and lumbar regions are looser, providing more flexibility as you move. Constantly optimally supportive, constantly comfortable - the ReGeneration Chair is a premium task chair unlike any other.
It's a sad fact that much of your daily life is spent sitting in a chair. With that in mind, Knoll designed the Life Chair. This modern marvel is designed to reduce pressure points and provide optimal comfort and support during even the longest work hours. A waterfall seat edge eases pressure on your lower thighs and actually "gives" as your weight shifts forward, ensuring you're constantly comfortable. A knit back suspension provides breath-ability, keeping your back cool as you work (a factor many premium chairs, including the Steelcase Leap, can't compete on).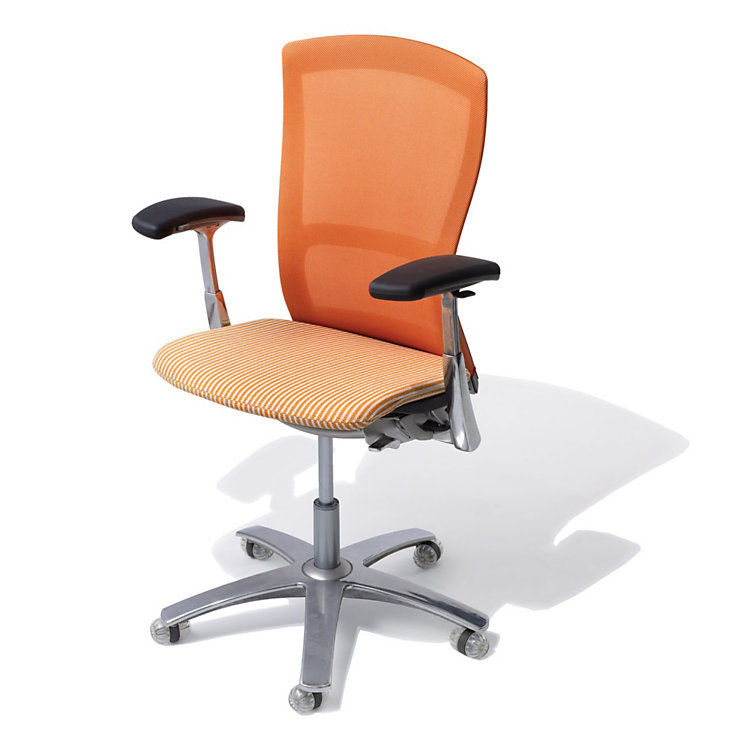 Perhaps the Life Chair's most impressive features are its automatic adjustments. The advanced controls respond to the weight of your body, providing personalized and effortless ergonomic support. As you lean back, the Life Chair responds with the appropriate amount of tension for your body, letting you recline effortlessly. And, if you want a bit more control, you can add or lessen tension as needed. And in terms of style, the optional aluminum base provides a look that will fit in any executive or C-level office.