In an effort to push boundaries and open doors to new designers, Sam Hecht has partnered with Lexus for the Lexus Design Award. The two winners, selected by a panel of judges, will have a chance to work with Hecht and fellow designer Junya Ishigami in developing a prototype for the car manufacturer.
This year's topic is "motion," a rather broad subject to say the least. In discussion of the competition, Hecht describes how a topic as abstract as motion gives designers freedom to explore a range of concepts. Rather than a fixed point or product, motion is a process. Motion forces designers to think about not just how an object moves but how it responds to movement around it.
Sam Hecht's perspective on motion and emphasis on interaction with the world comes as no surprise from a man who is motivated by, "The everyday, the things that we're surrounded by, that we're using and having to confront. If I can make those things more enjoyable, more simple or easy, that's enough for me." Hecht's designs exhibit those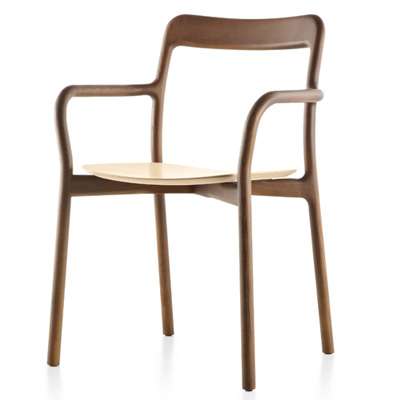 principles of simplicity and ease of use. His collaborations with Mattiazzi, the Branca Chair and Table, take ordinary staples and convert them into refined pieces designed to meet any need. Similarly, his work with Herman Miller in producing the Enchord Desk and Mobile Cabinet exhibits an effort to bring calm simplicity to all aspects of life.
We love to see designers collaborate with manufacturers and large corporations. Those collaborations help to bring beauty to our lives in ways we never would have expected. We can't wait to see what emerges from the Lexus Design Award; with Sam Hecht involved, it seems that anything is possible.