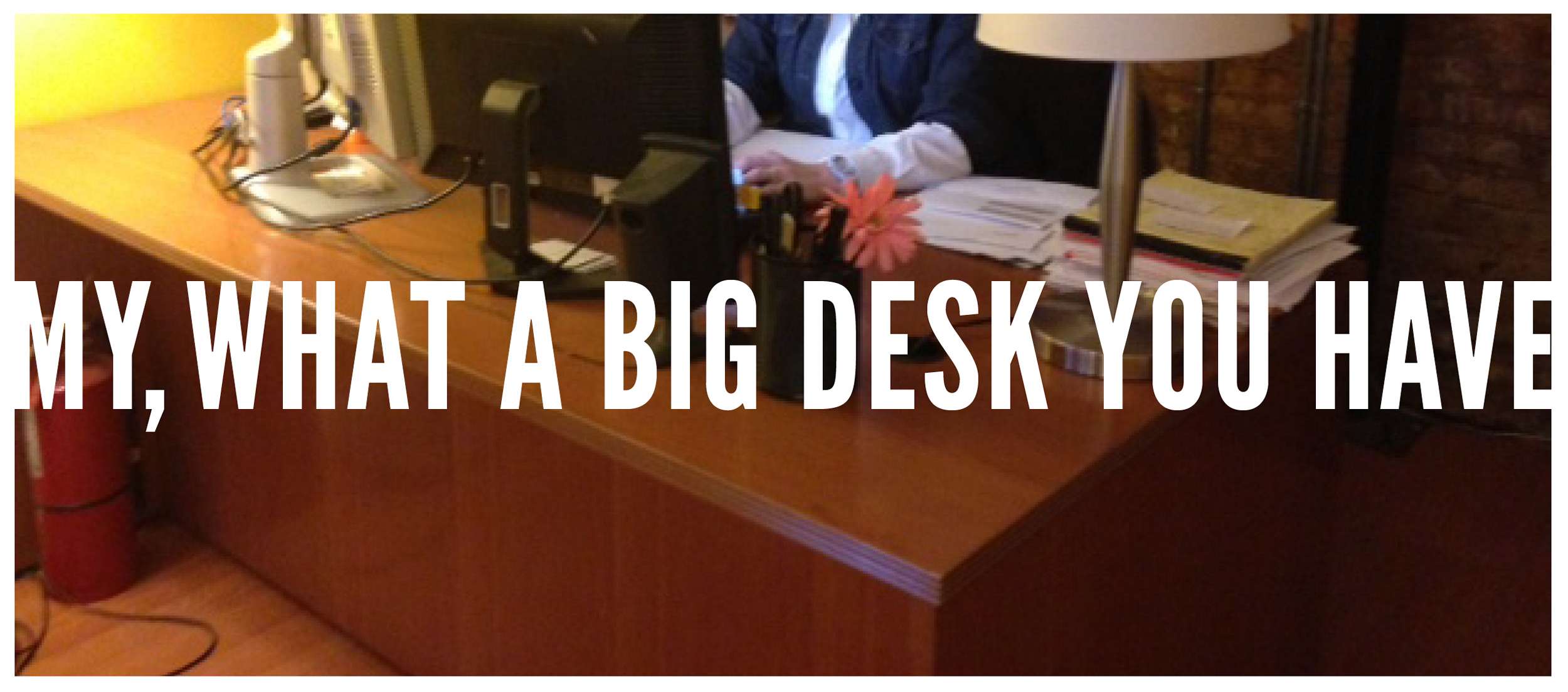 I took two accounting classes in college and have a lot of good memories from them both. I fondly recall my TI-83+ calculator which guided my way to two A's and was subsequently stolen by my girlfriend. I had a friendly professor who was happy to remind us that we could always "account" on him - and there were plenty of female business majors (coeds, as my father would call them) in attendance who were easy to look at.
What I don't remember about my accounting classes is anything about accounting. My brain promptly vacated all accounting knowledge upon graduation... so it goes. I remember phrases like "credit vs. debit" and "book value" but that's about it.
That's why I'm glad we have an accounting team at Smart Furniture that keeps our books in order (and us in line) at the end of the day. Deb and Cyndi have more in common than accounting though. They both sit at enormous desks. And more power to them, because they actually use all the surface area they have for work-related things. Cyndi recently got a HON Basyx BW Workstation, which is complete with file drawers, a right-hand return, and fairly easy assembly for two people. I believe her version only has one file pedestal though.
Deb has a Currency Desk and Return by Steelcase, which is also quite gargantuan. This is a seriously commercial grade desk that's tough as nails.  In all seriousness, kudos to our accounting team for plowing through paperwork and making sure no Enron-style shenanigans are taking place. If you happen to be an accountant, or you know somebody who is, you can check out our "corner friendly desks" - as we call them - right here.