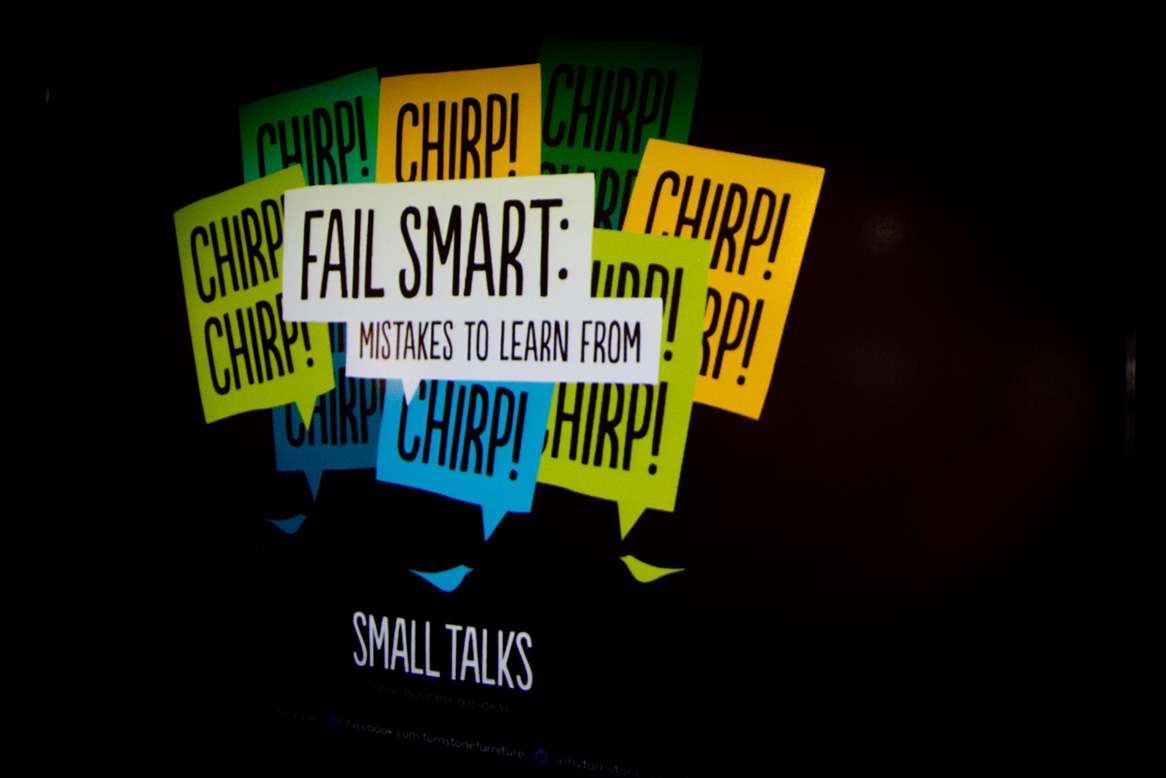 If you have visited the The Company Lab then you know the atmosphere of the space used to be a contrast to the enthusiasm and spirit of the company and the personalities of those running it. The ceilings are low and the only natural light source comes from the windows running along Main Street. Tianna Buckwalter, Co.Lab's creative director, stated that the furniture that previously occupied the main room felt visually cold.
One of the challenges of the makeover was to create a small business environment that would give a glimpse of Co.Lab's personality while distracting the eye from the downsides of the space. The best way to do so was by utilizing the brand colors quintessential to Co.Lab. The color scheme for the company introduced vibrant green, golden yellow, and a playful Co.Lab-brand blue to the palette. In Turnstone speak: Wasabi, Tumeric, and Blue Jay. The colors livened the place up; which was all apparent at the Small Talks Event last night.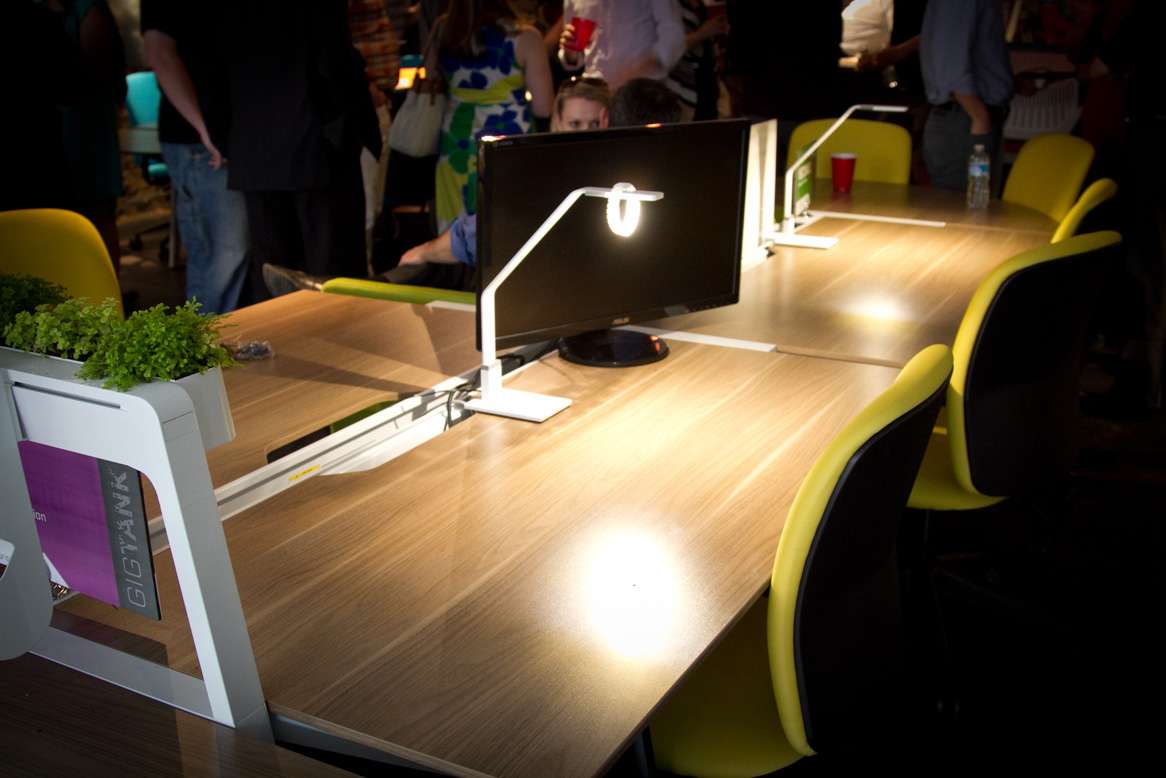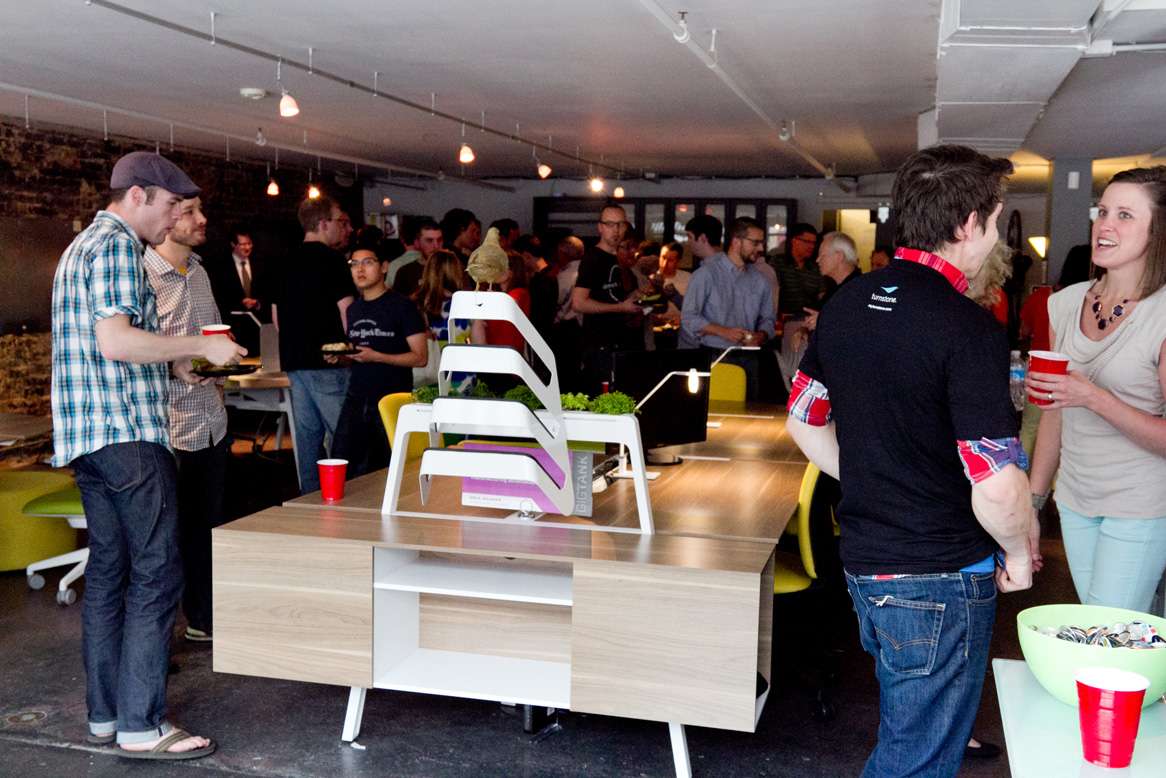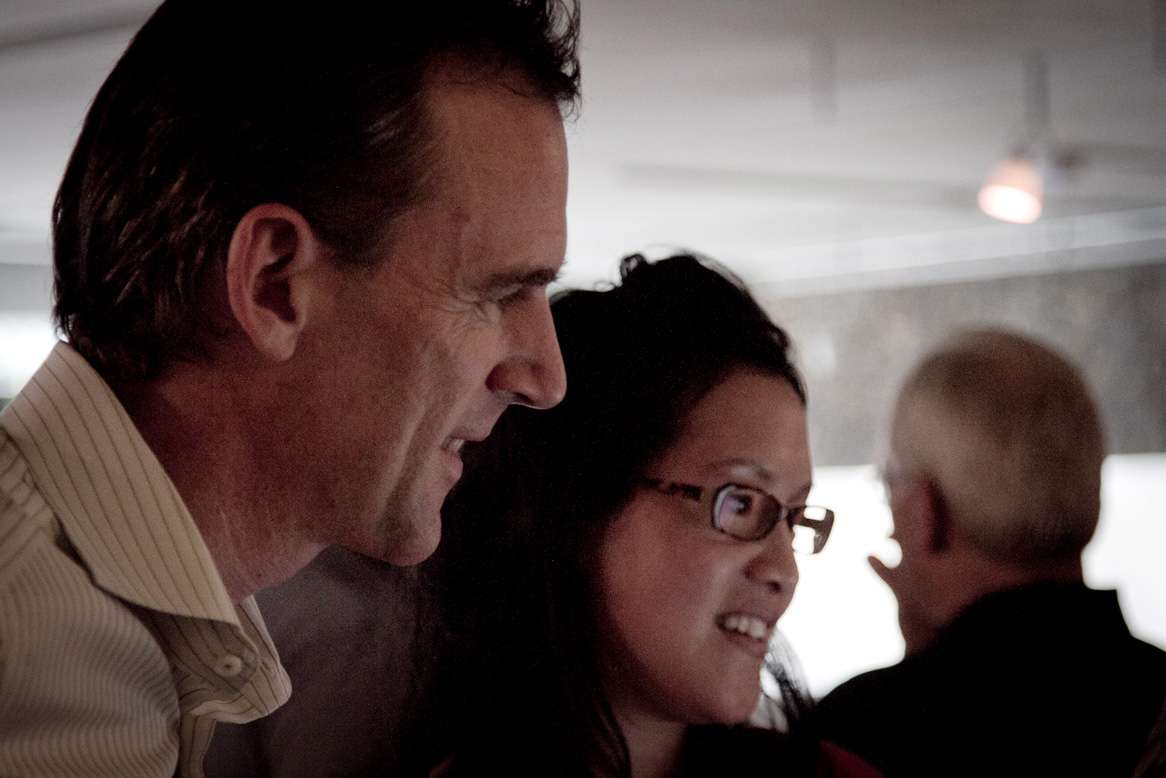 Local entrepreneurs gathered at The Co.Lab last night, not only for the makeover reveal; but for the "Small Talks" event hosted by Turnstone. The two chosen speakers were Mike Bradshaw, Co-Director of Co.Lab, and our own Smart Furniture CEO, TJ Gentle. Upon arrival I was greeted with the chatter of over 70 guests, which rivaled the decibel level and buzz of a college basketball game.
The event was catered, with a buffet of delicious food that the boisterous attendees all seemed to enjoy. All in all the event was successful and the atmosphere of the space has taken a dramatic 180. The Co.Lab spirit and character was visible in spades last night - both in the newly made-over space and in the individuals.
Thanks to Turnstone and The Company Lab for helping to make this event a success! It's easy to see that the spirit of Entrepreneurship is vibrant in Chattanooga.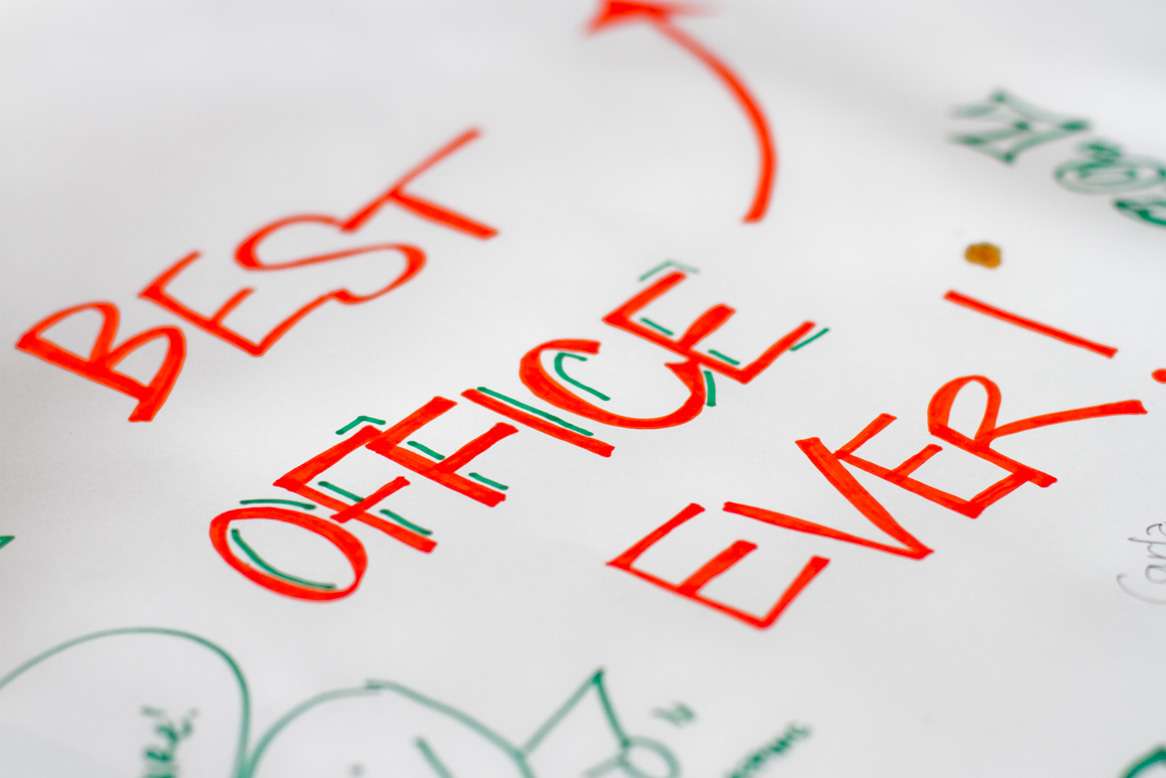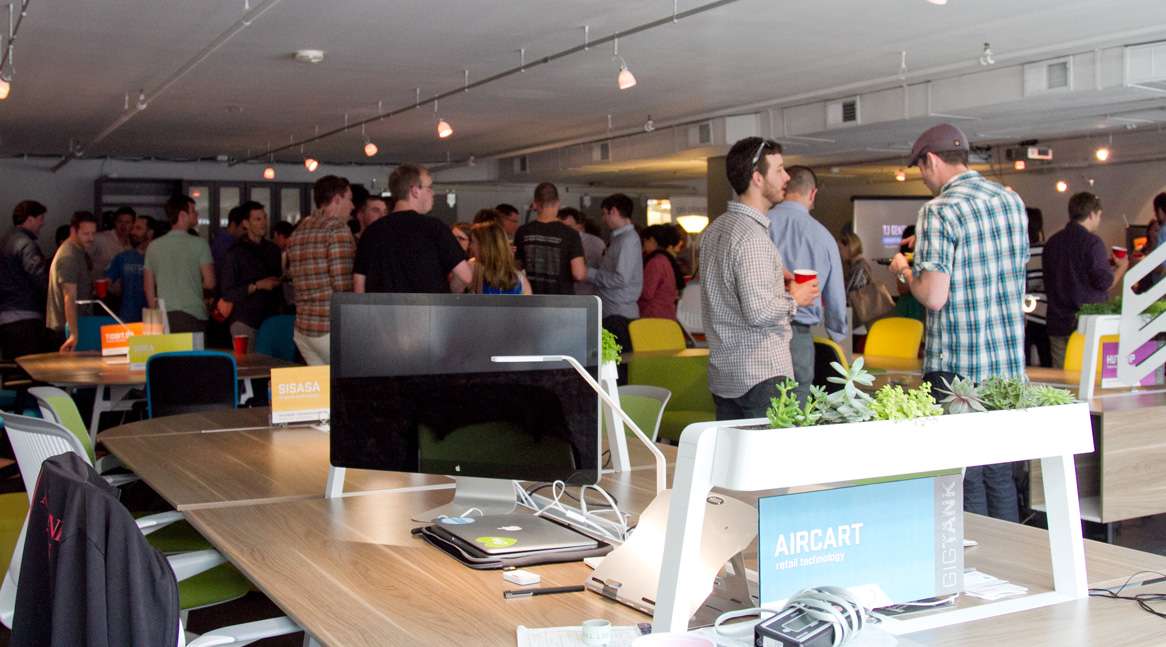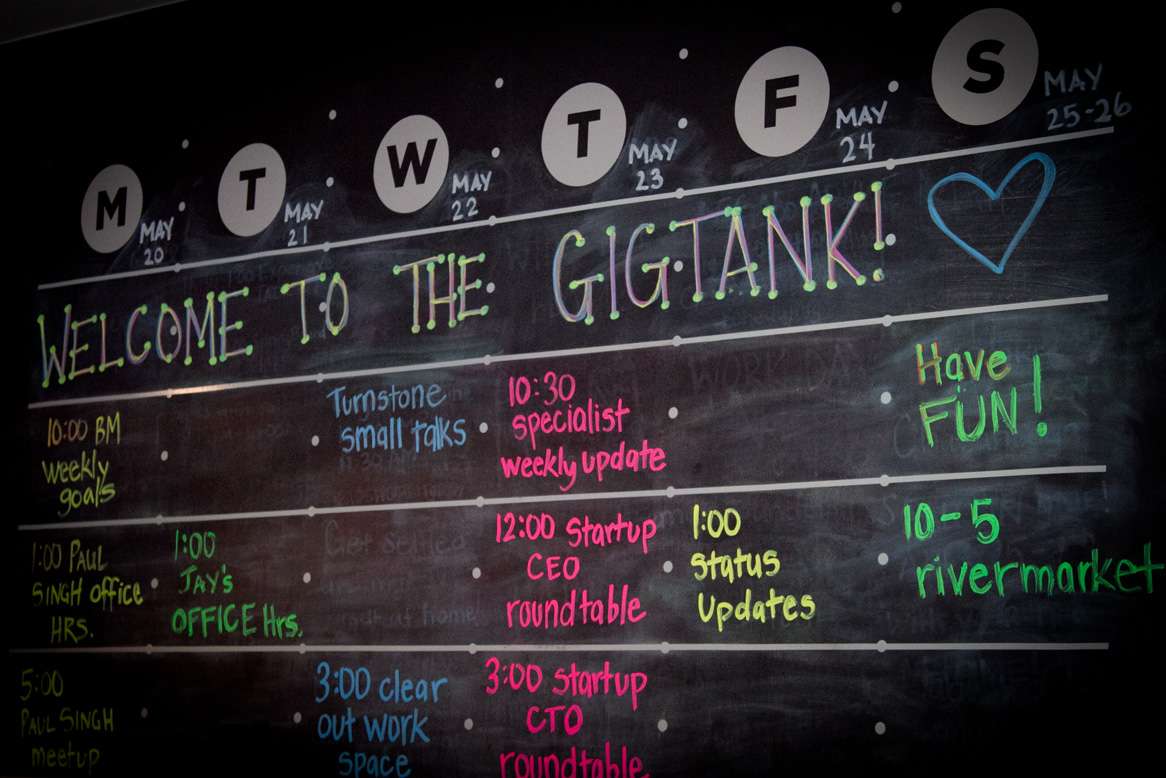 And here are some pictures of the space without people - you can tell that the space is immediately more collaborative and warm.