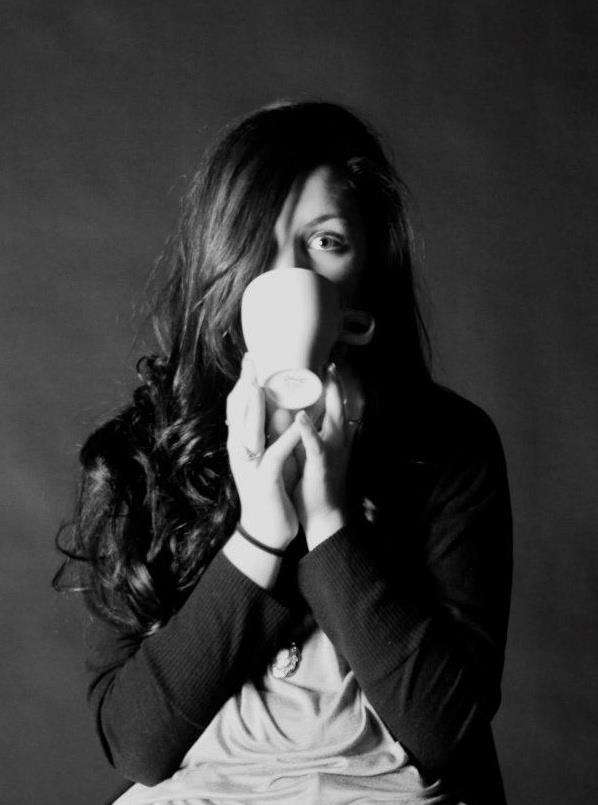 Meet Catharine Coll, a stalwart in all things design and our resident Pinterest fanatic & social guru. You'd think that a four-letter last name would be easy to pronounce, but Catharine's has proven difficult for even the most well-intentioned of us. It's "coal" ...or is it "call?"
Well, crap. When she's not preoccupied with exercising her mad design skills to create content on the site & the blog, Catharine enjoys a laid-back lifestyle with plenty of listening to music, watching movies, hanging with the roomies, singing, and ballroom dancing (no big deal there, right?). We thought we'd throw her some questions so we could all get to know her better - and maybe throw a few curveballs at her too.
Here's the scoop:
SF: What's your favorite part of your job?
Catharine: I'd have to say that my favorite part of my job is definitely getting to work with a pretty amazing group of people. Yes, the actual work is fun, interesting, ever changing, and I learn something new pretty much everyday, but that wouldn't mean much if I didn't get along with or genuinely love my coworkers. So I'd definitely have to say that is my favorite part of my job.
SF: You walk into a room with no windows. It has one door on each of the walls. Do you go through the left, right, or opposite door? What's on the other side of the door?
Catharine: I'm not sure ... I'd probably peek through each door and whichever door had the most intriguing thing on the other side would be the one I'd walk through. Seems a reasonable solution to me. This question totally reminds of Bill & Ted's Bogus Journey by the way....
SF: Why are you so weird?
Catharine: To quote Lena Dunham's character "Hannah Horvath" on the HBO show GIRLS, "I'm an individual and I feel how I feel when I feel it." Yeah ... that pretty much sums it up. And I probably watched too many sci-fi movies as a child.
SF: A friend tells you that red is a stupid color. How do you take your vengeance?
Catharine: Vengeance? I'd probably just laugh and think that it's weird to say a color is stupid ... and who doesn't like red?
SF: Who's your favorite super hero? Why?
Catharine: This is actually a really hard question. If we're talking Marvel, I'd say "Professor X" because he's just awesome and was played by 2 of my favorite actors in film versions of X-men. DC? "Batman," hands down. Christoper Nolan's film adaptation of Batman really sealed the deal there. If we're considering real life superheros, I'd go with my mom. Why? Well, she successfully raised my brother Kevin, for one thing (love you, bro!). And she's pretty much the greatest mom ever. No contest. Though I guess I am biased.
SF: If you were going to buy a luxury item from our website, what would it be?
Catharine: The PCH Series Canopy Bed. I LOVE it. It wouldn't fit in any place that I've ever lived but someday ... it shall be mine and I shall don it with many a beautiful pillow!
SF: What is your greatest joy in life?
Catharine: I really love giving gifts or surprising people in some way. I'm not sure why but I really love to show people I care by doing something unexpected. And I really like it when my cat cuddles with me.
By now, I'm sure you can see why we're glad to work with Catharine! She rocks - and we look great because she does her job so well.