The color green has been universally recognized as representative of new life and growth. Emerald, Pantone's 2013 Color of the Year , has been said to enhance "our sense of well-being further by inspiring insight, as well as promoting balance and harmony."
As spring approaches, breathe new life into your home with luscious, lively shades of green. And to celebrate St. Patrick's Day, we're bringing you some green inspiration!
Shop Green on Smart Furniture.com.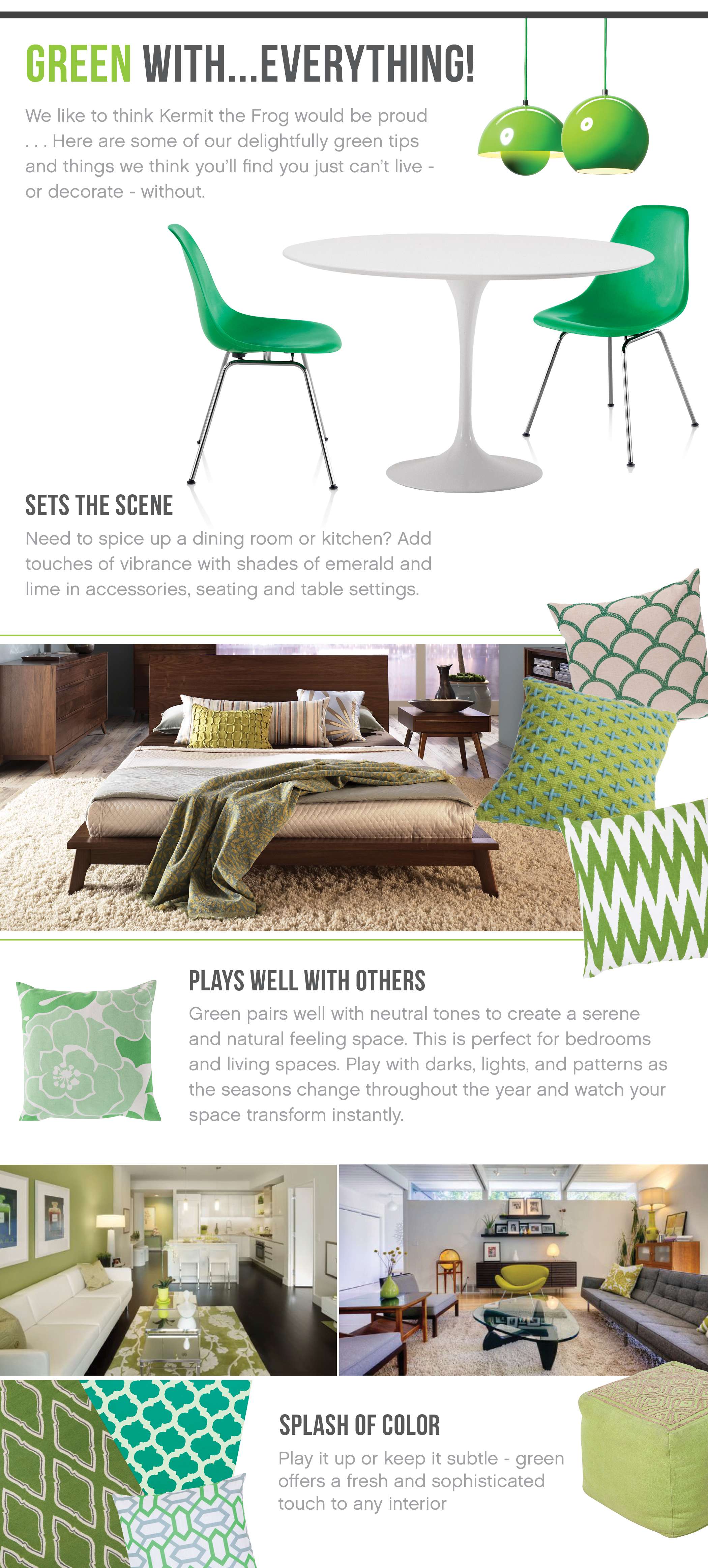 Eames Fiberglass Chairs / Saarinen Dining Table / Pillows & Throws /