Strut Your Style: Blogger Pennyweight's Workspace
Author: Maggie
Posted: Wednesday, August 27, 2014
Share:
Not long ago we posted a superb selection of favorites by renowned blogger, Elise Joseph of Pennyweight. One of those items is the Strut Table from Blu Dot. Joseph was such a fan, the Strut became the working centerpiece in her newly updated home office. We can't get enough of the dramatic contrasts in styles and designs throughout the space. Read more about Pennyweight's office styling inspiration on her blog.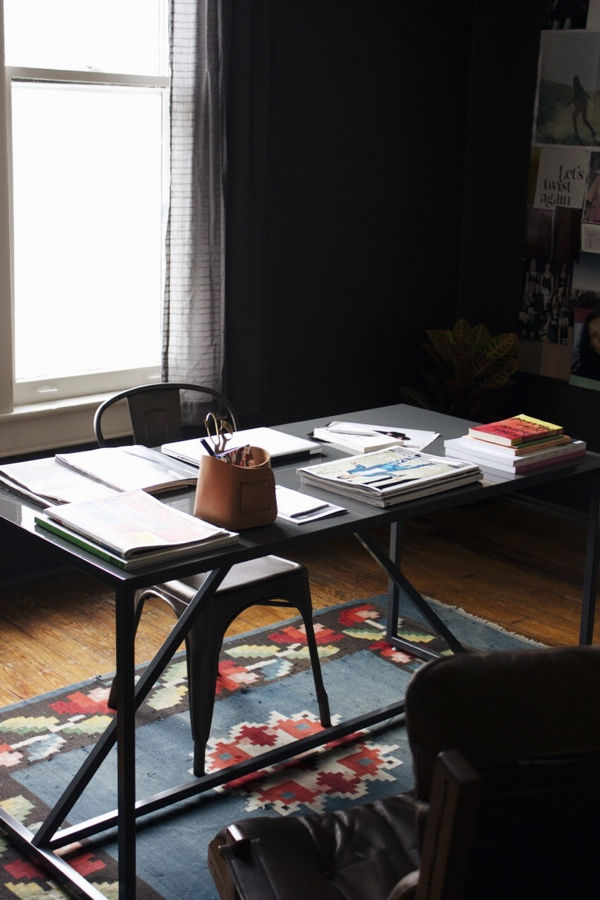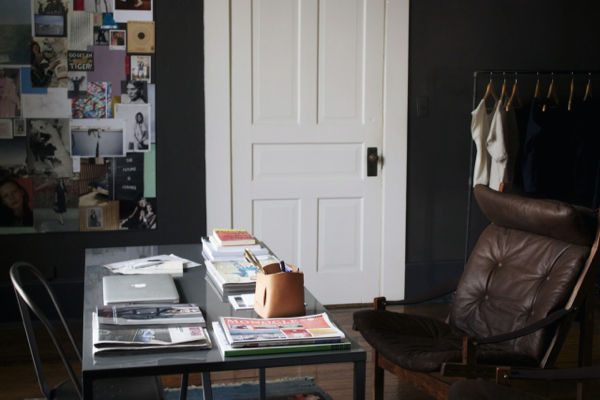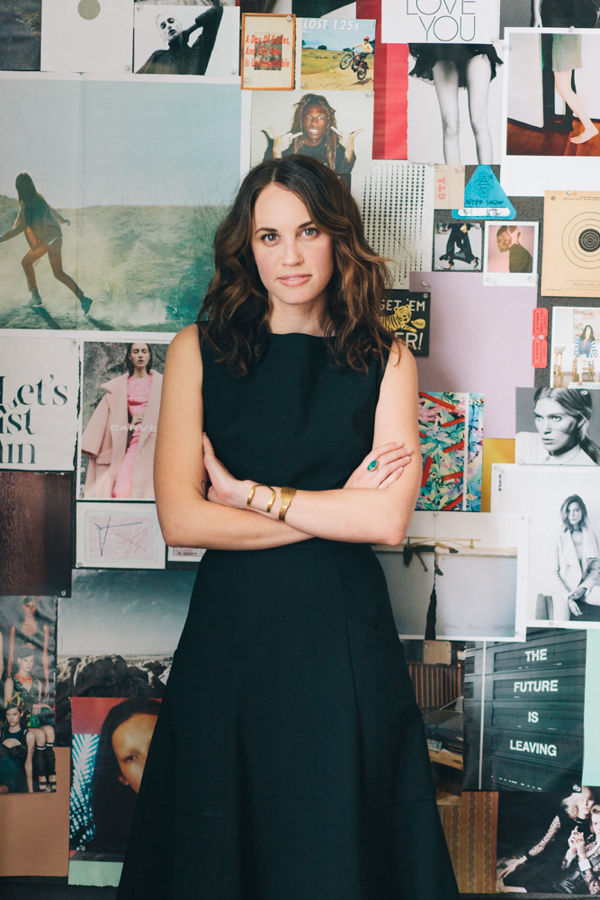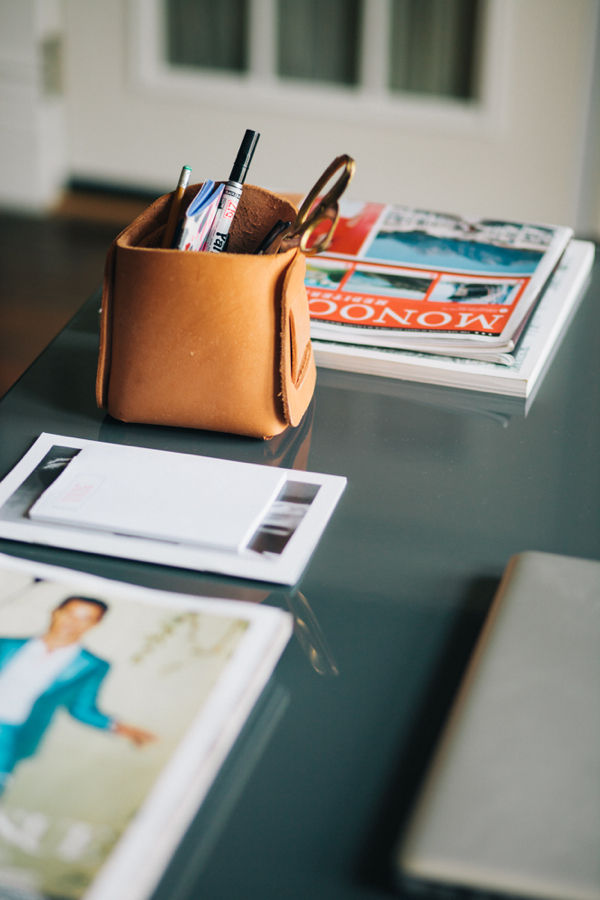 Photos by Austin Lord and Elise Joseph for Pennyweight.