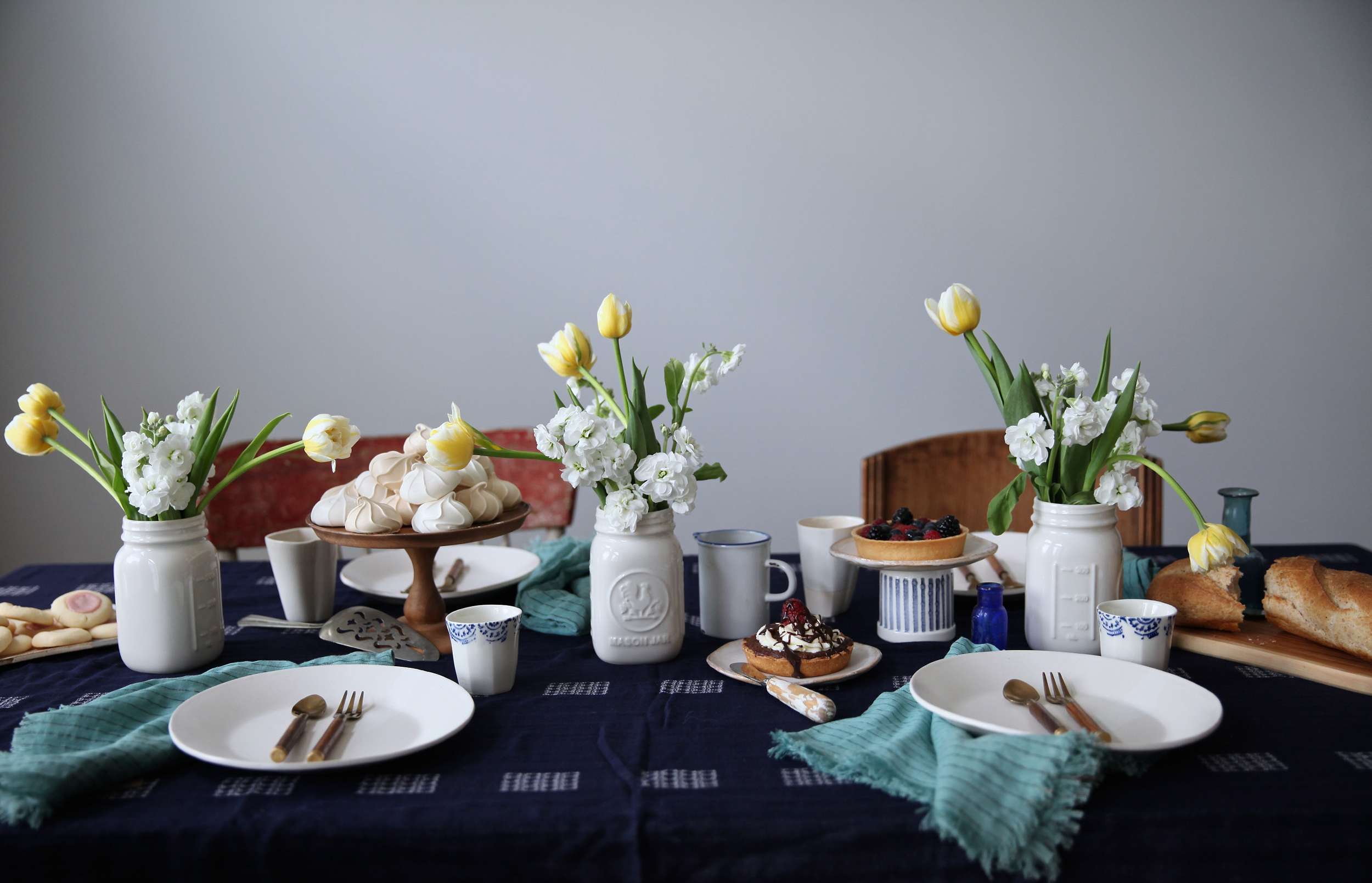 Brunch is the new "it" meal. This combination breakfast + lunch is so hip you won't know where to go or what to wear to it. If that's the case, consider taking cutting-edge dining to the next level and host a brunch at your place. We have some tips and tricks to make your brunch the talk of the town.
1. COLOR: Okay, we know the star of the show is the food - but eats aside, the decor reigns. First, pick your color. We recommend one color with multiple hues. Instead of adding every shade of the rainbow, add texture and interest with your textiles. Mix patterns!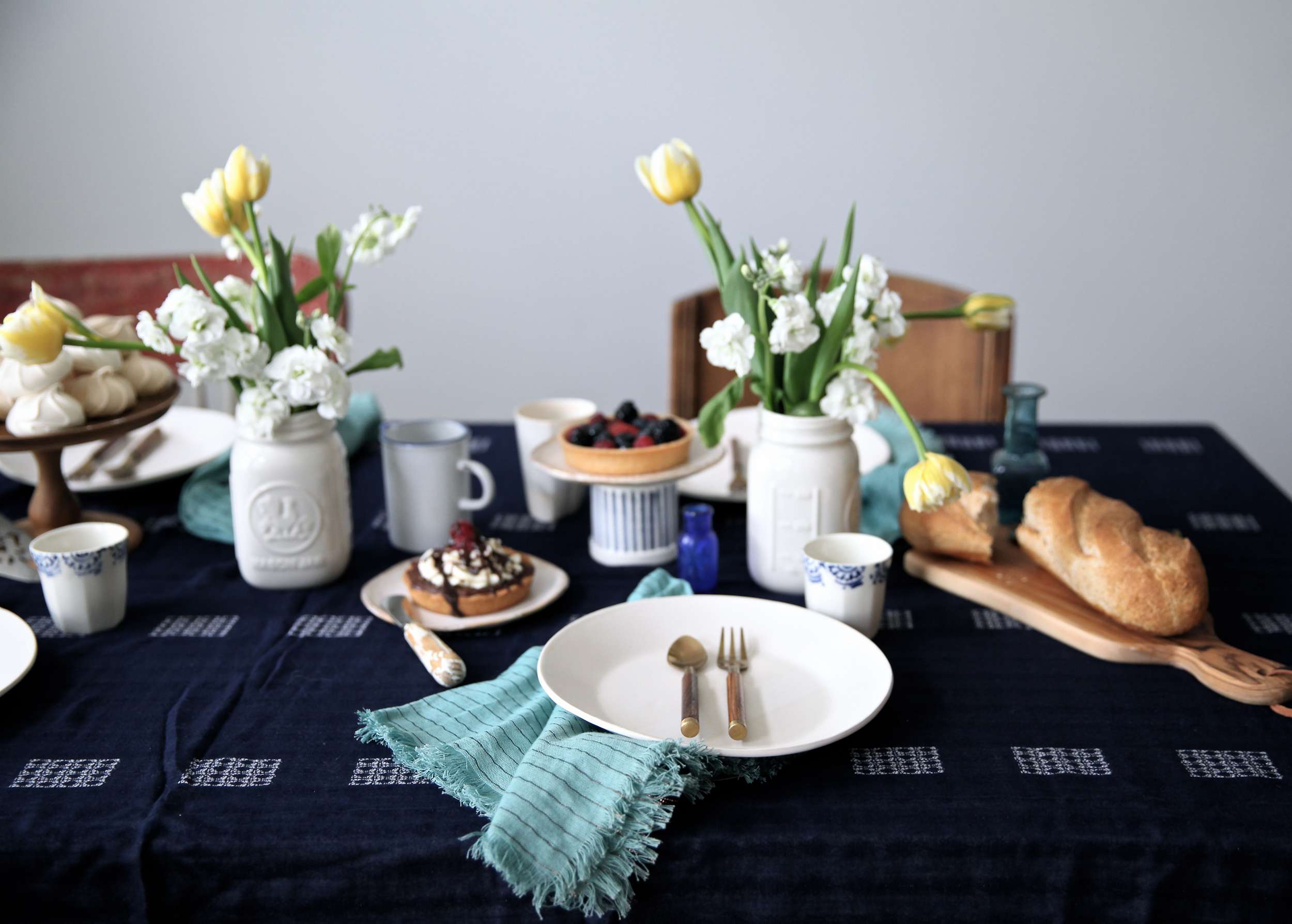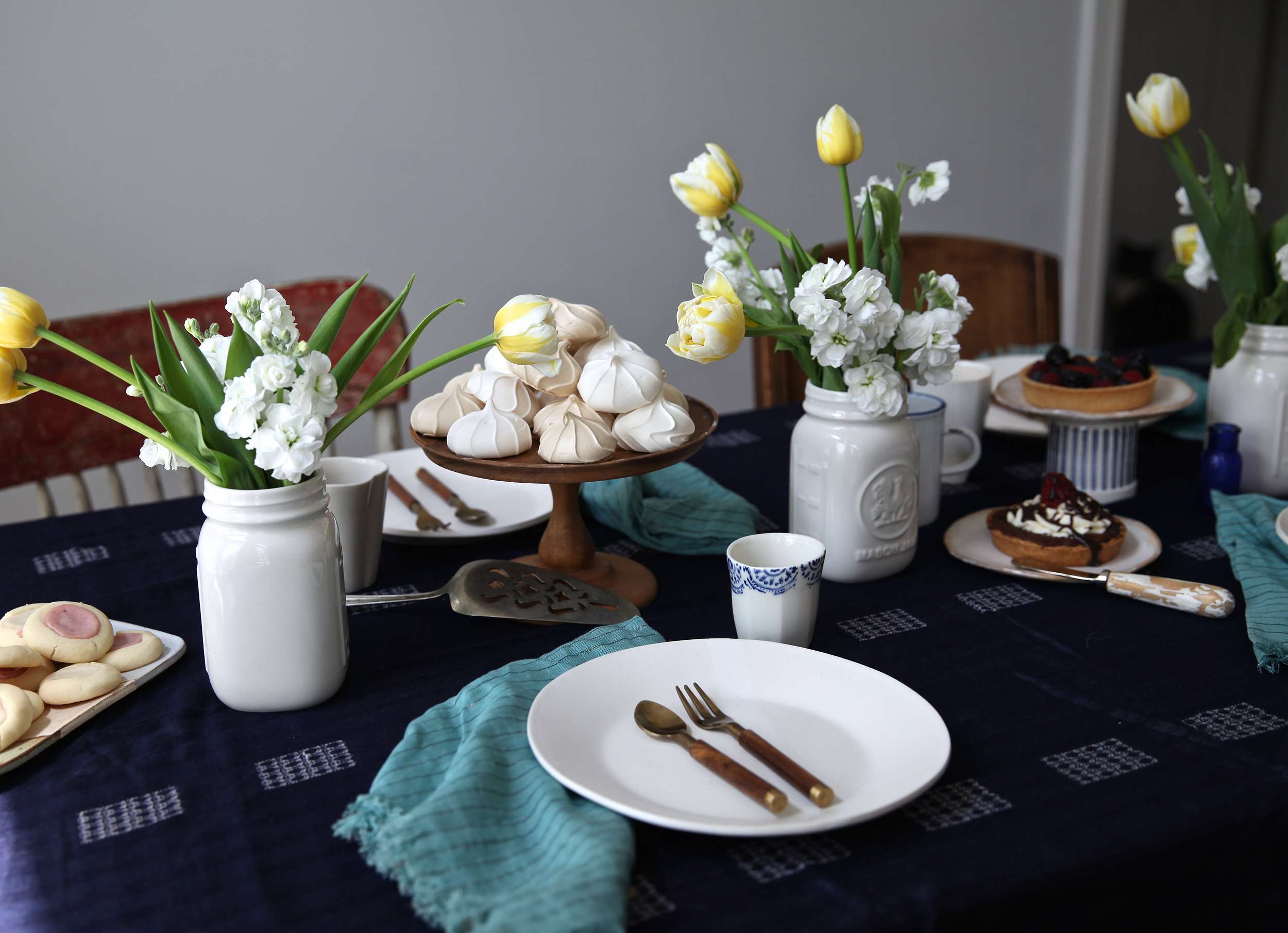 2. PLATES: Whether you are mixing or matching, plates remain a central point of the occasion. Make sure your plates reflect the decor aesthetic. Here we used minimalist White Seagate Dinner Plates since the textiles displayed mixed prints and varying hues. It would have looked too chaotic with mixed plates.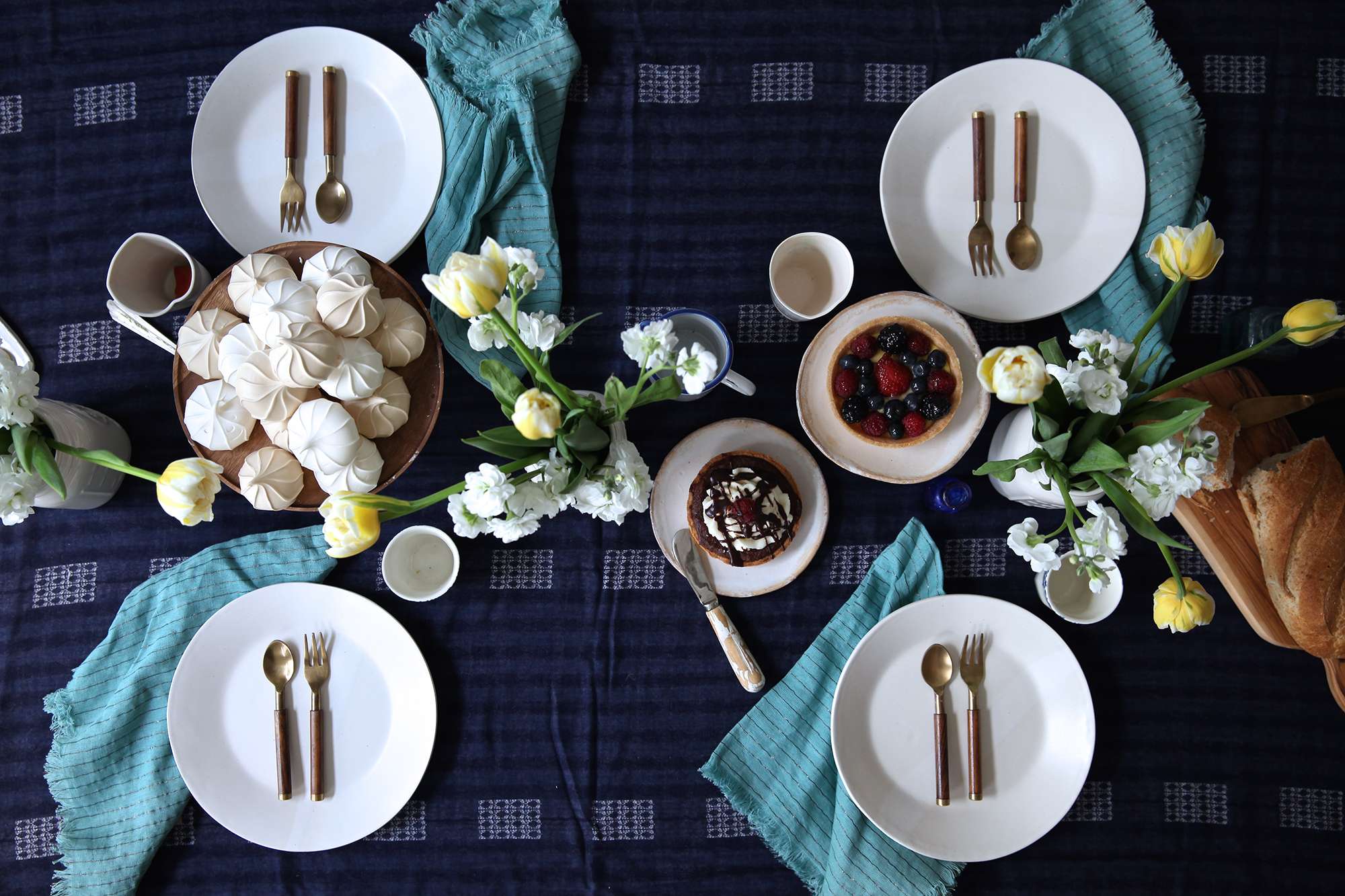 3. FLORALS: Brunch decor isn't complete without florals. To make the plates more at home here, we used pale yellow tulips and white stock flowers. Flower arrangements also add height and variety to your gathering table so it won't look too flat.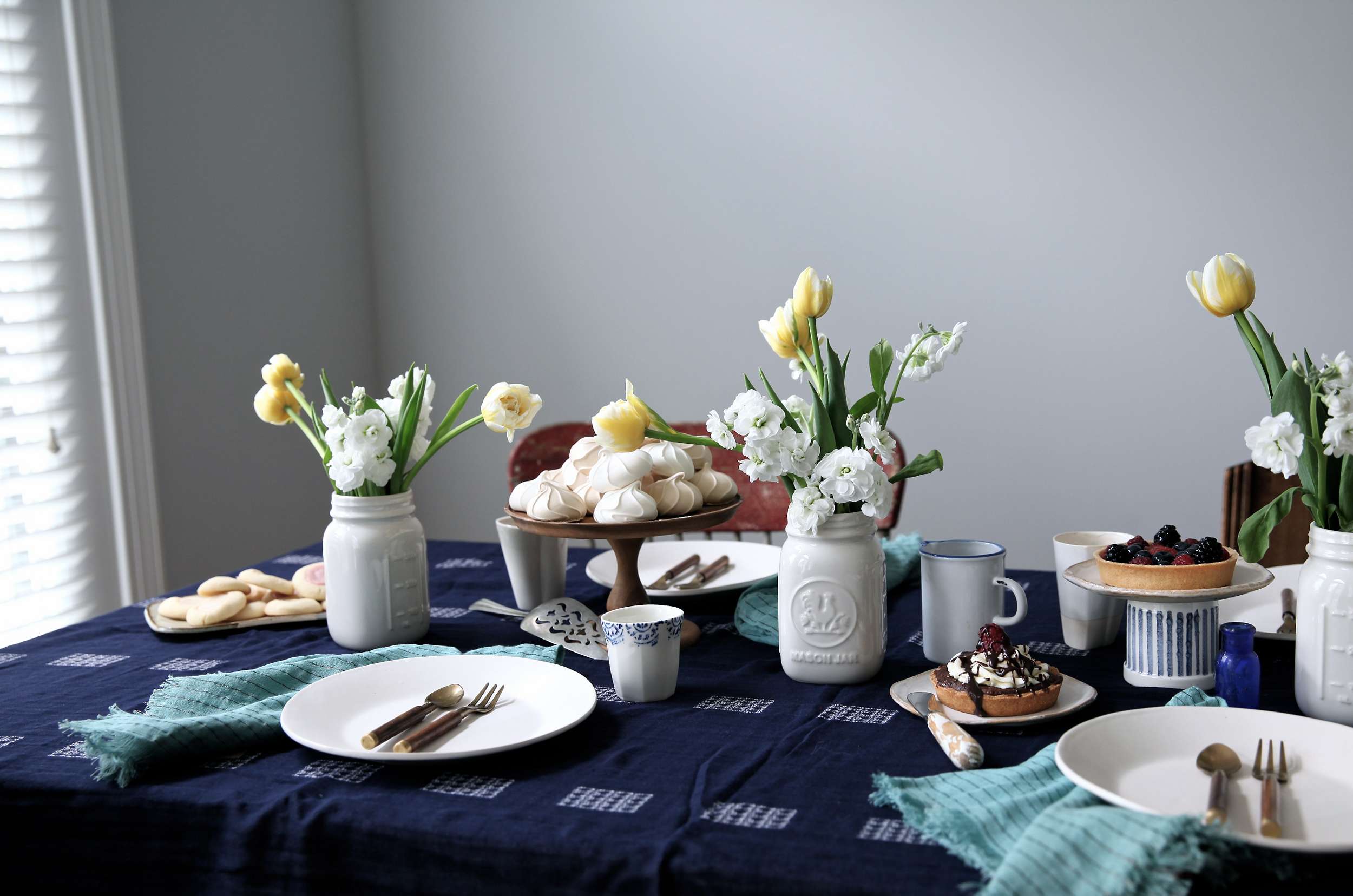 GET THE WHOLE LOOK: White Mason Jar Vase || White Seagate Dinner Plate || Dauville Platinum Spoons || Aqua Linen Stripe Napkin || Party Glasses || Tinware Creamer || Shell Bisque Tumbler || Plato Bread Board || Sugar Mug || Dauville Platinum Spreader
Happy brunching, y'all!