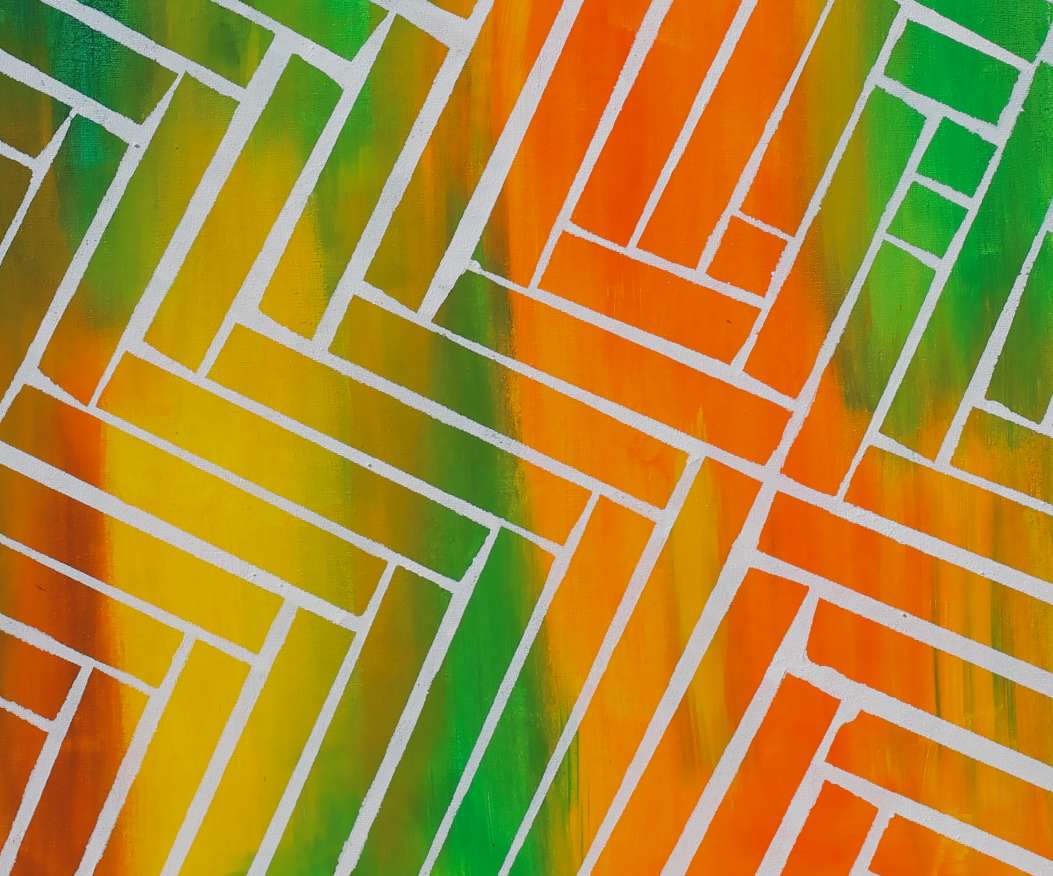 Hanging art in your home can make or break your room - as well as your pocket book. If I had never-ending funds to put into finessing the aesthetic of my home, I would definitely edge toward finding the perfect painting along with the ideal furnishings. The reality is that I can't. We all have budgets to consider when about to make those larger-than-normal purchases. So the choice: a place to sit or a painting to stare at. If you are practical, like me, then you've probably chosen the sofa. But that doesn't mean your walls have to be bare. Instead, make your own painting!  If you are artistically challenged, here is an DIY painting idea, resulting in wall-worthy art of the abstract quality.
Step One: Gather Materials
Step Two: Paint streaks of any color combination you  desire. Cover the whole canvas, go wild if you like. I picked the Orange and Green because they are essential to the Smart Furniture brand.
Step Three: After the paint is dry you can create a pattern using the painters tape. It is best to use scissors to cut the tape for a clean, angular finished product.
Step Four: Pour white acrylic paint into that old plastic bowl that you were going to throw away. After dipping the sponge into the paint, fill in the white paint where the painting canvas is exposed. Try not to disturb the tape.
Step Five: Wait until the white paint is dry, then peel off that painters tape. And there it is. An original, perfectly color-matched (because you already know what color you want to bring out) work of art.
Now you can start picking out that perfect SOFA. Send us an image of your DIY painting! Tweet (@Smart_Furniture) or Instagram (smartfurniture) your creation to us with #SmartFurniture. This post was inspired by artist Nancy Ramirez.