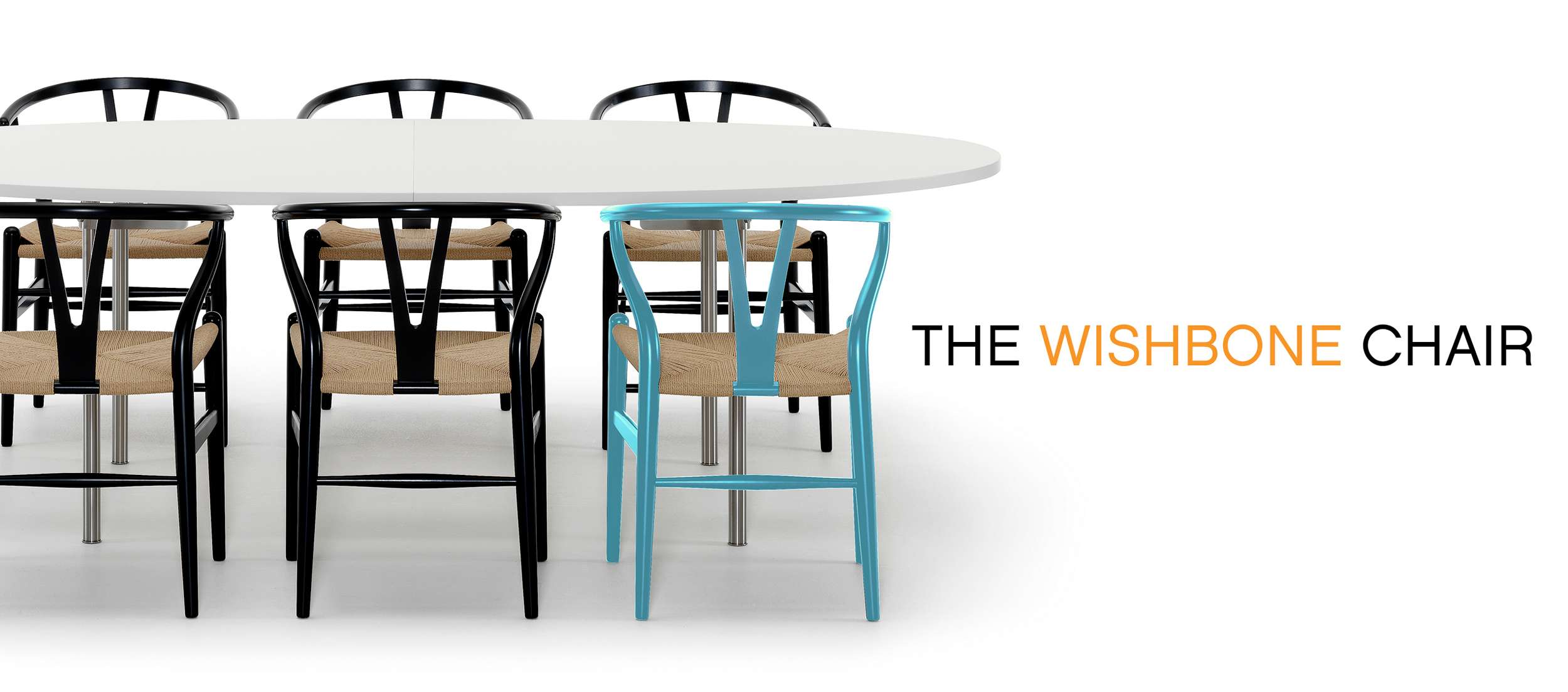 A couple of days ago, I promised that I'd write a post about Hans Wegner's Wishbone Chair, so this is the follow-through on that promise. There aren't many dining chairs that get it just right, although quite a few get close. And, depending on your design aesthetic, you might see just right completely differently than I do.
For me, though, the Wishbone Chair is just right visually, and it even features the kind of seat I like best. Its thin, graceful back flows into arms that don't intrude - a major bonus in my book. The beautiful woven-paper seat isn't hard and cold but, at the same time, it doesn't have the kind of padding that I dislike.
So here are the facts: the Wishbone Chair was designed by Hans Wegner in 1949 and produced without interruption since 1950. It's a masterpiece of craftsmanship - and an icon of the design style which came to be known as Danish Modern. Also known as the CH24 Chair, it features curved rear legs and a steam-bent, semicircular top rail that dually functions as backrest and arms.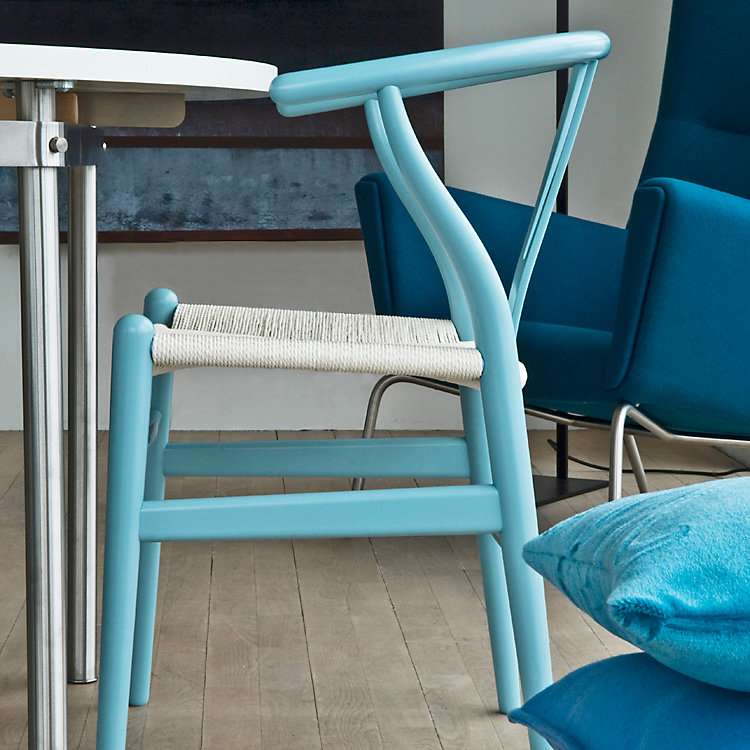 The seat is hand woven from nearly 400 feet of paper cord, and can last up to 50 years - which is a really long time for any kind of seat. It takes a ton of skill to weave the seat, and the frame around which the cord is woven is made from ash, beech, oak, or walnut. The most popular model is a natural cord seat (though it also comes in white or black cord), with a black lacquered oak frame.
If you're curious (I know I was) how the Wishbone Chair's paper cord seat is woven, check out this video - it's really neat. Turns out that it takes 3 months to learn how to do it just right, and 45 minutes to finish the seat of a single chair. (Sorry, this video's the highest-quality example I could find.)
If you'd like to see more about Hans Wegner's Wishbone Chair or explore the vast array of color options, head on over to check it out!