Think Chair Employee Review: Day 6
Author: Matt
Posted: Sunday, February 03, 2013
Share: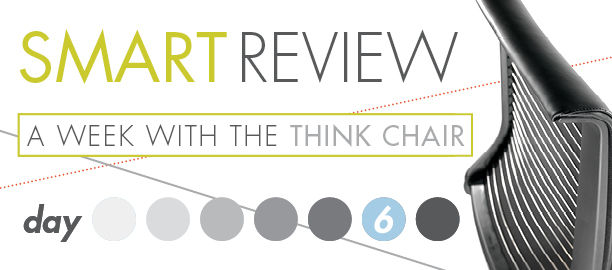 It's Cyndi's last day with the Think Chair. Has she grown too attached? Is her life changed? Will she be able to go on in life without one? Here's what she had to say:
I really look forward to sitting in the Think Chair again today. It makes me sad to realize that today is my last day to "test drive" the Think Chair. After today I must go back to sitting in my very un-cushioned, uncomfortable chair, the one at home and the one at work. You know, I think I need to convince my husband that we need a new desk and chair at home because I do work several hours from home each week. I have really enjoyed the "test drive". I highly recommend the Think Chair by Steelcase.