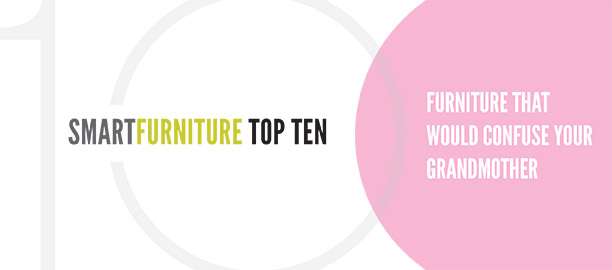 If your Grandmother is anything like mine, things that look different than the norm kind of scare her. For example, when I bleached my hair for my wedding (get off my back - it was my wife's idea) Grandma was pretty upset. Tattoos, earrings, and all those different ways people modify themselves? You know she doesn't like them. How about a plastic armchair or a skinny metal dining chair? I'm betting she wouldn't know what to think about them, and that would probably make her dislike them.
This is probably one of those generational things that comes around every time a generation gets old. We'll be sitting in our rockers in about 40 years complaining about how the kids all look strange and how nothing makes any sense anymore. Just give me a few more years of doing things that make the old folks shake their heads and I'll be set. To that end, I've made up a Top 10 list of furniture that would confuse my Grandma. You know, just to be sure I've stirred up all the controversy I can amongst the older generation.
Just for clarity's sake, we're talking about a wonderful lady who's over 80 - I'm not quite sure I'd get the same reaction from someone who was around 20 years younger than her.
1. Kartell Louis Ghost Chair
You want me to sit on a chair I can see through? Forget it - I may be old, but I'm not stupid!"
Hey, now ... no one's calling you stupid. The Louis Ghost is a lot stronger than you think it is, and practically everyone loves it. "Everyone" being museums and designers all over the world, you know.
2. Cherner Armchair
That chair looks like a little kid drew ears on it."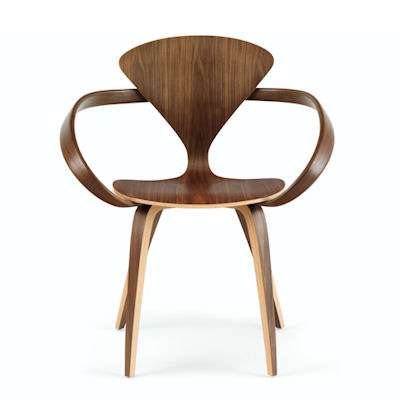 It's called symmetry and flowing lines, Grandma. Remember the museum thing? Yeah, this chair's in them all. Objectively speaking, the Cherner Armchair is beautiful.
3. Calligaris Hero Chair
Swiss cheese belongs in the 'fridge, not on the patio."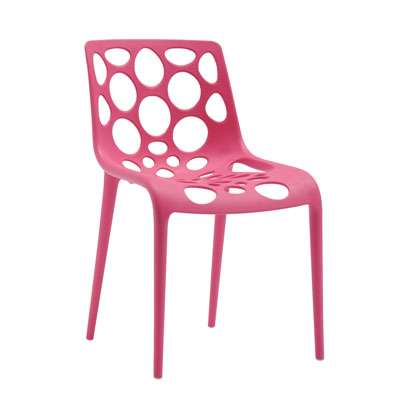 Whatever, Grandma ... this chair has some funky cool style, and it doesn't let water stay on the seat after it rains.
4. Elemental Living Ruus Dining Chair
That chair makes my hemorrhoids hurt just looking at it."
Actually, it's comfortable - and that's firsthand information, in case you were wondering. It's got great balance.
5. Herman Miller Nelson Marshmallow Sofa
I don't want a sofa that I have to sit between."
It's art! Can you cut it a little slack because of its aesthetic value? Again with the museums. George Nelson knew what he was doing just a little bit.
6. Blu Dot Desk 51
I feel like that desk is about to topple over onto my lap."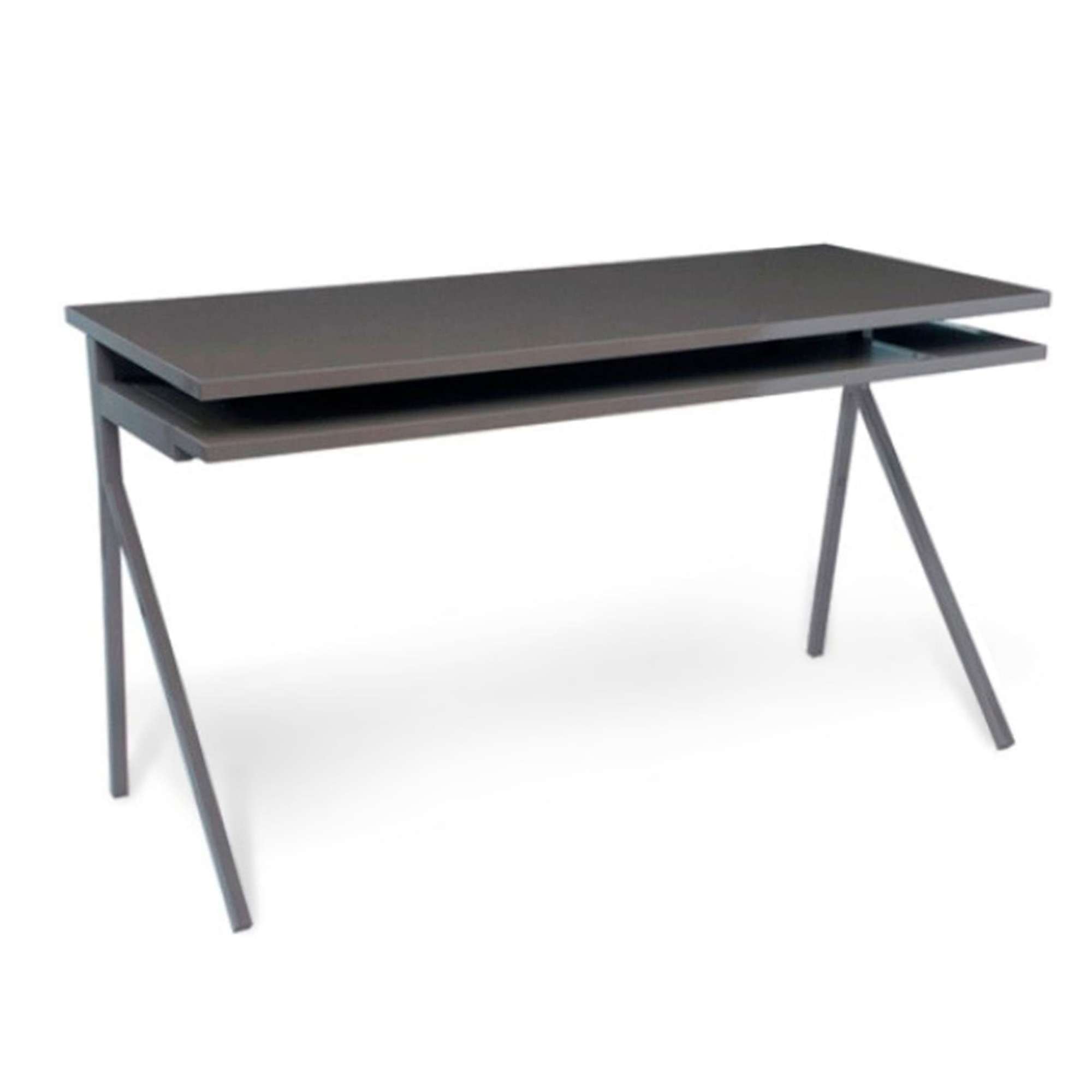 This cantilevered desktop may look like it could fall over, but it's actually quite sturdy ... and good-looking!
7. New Breed Round Coffee Table
Can I just have a simple coffee table? This one has holes in it."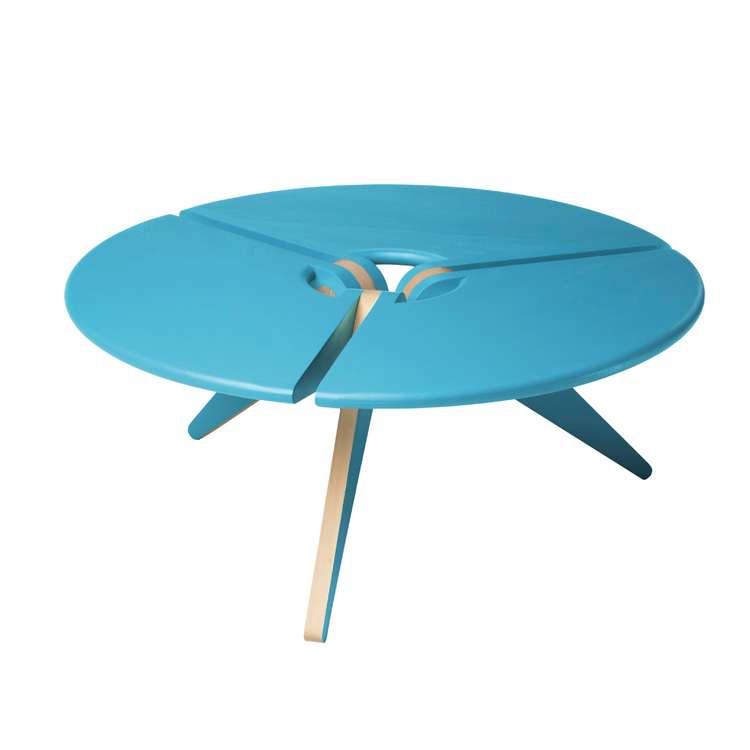 No, you can't. This one's much more awesome than the one you're thinking of. It's not in any museums yet, but it might as well be called a sculpture.
8. Blu Dot Watt Floor Lamp
I don't even want to look at that lamp. It's strange."
I like "quirky" or "edgy" better myself. The Watt Floor Lamp is a minimalist's dream, Grandma. Simple, metal, monolithic.
9. Kartell Bubble Club Chair
Chairs are supposed to be upholstered, not plastic."
As an alternative, I'd suggest taking design cues from the pros who chose the Bubble Club Chair for the set of Boston Legal. They like the Bubble Club; it's the perfect outdoor chair.
10. Calligaris Area 51 Chair
I am NOT sitting on an alien!"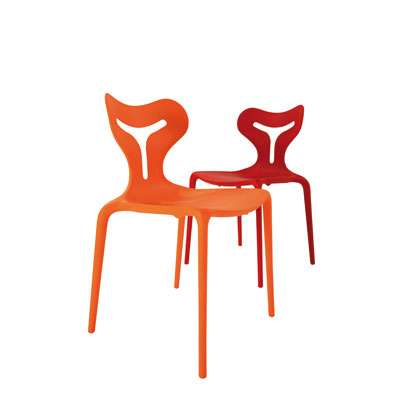 No, you're definitely not. You're sitting on a comfortably molded, stackable, lightweight, plastic chair that can be used indoors or out, and that looks like a whole lot of fun.