We've had three more winners in our Eames Holiday Giveaway!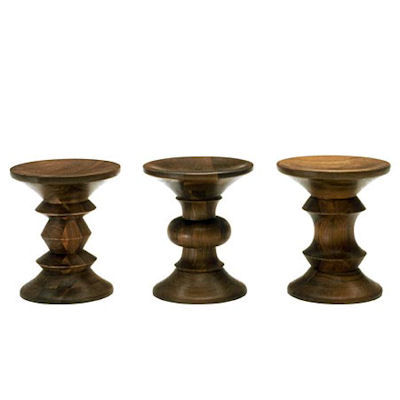 On Friday, Lawrence Fitzgerald won the Eames Walnut Stool. The Walnut Stool was originally designed for use in the Time-Life Building in New York City as an occasional piece that was equal parts beauty and function. Relatively small compared to larger pieces like the Eames Lounge Chair, the Wanlut Stool exudes a time–tested charm and is as much of an attention grabber as some of the bigger pieces from the Eames Collection. It may be small in stature, but the Eames Walnut Stool is a genuine piece of art we'd love to have in our home. Congratulations Lawrence, we hope you enjoy it.
On Saturday, Piet Agle won the Eames Molded Plastic Side Chair with 4-Leg Base. Perhaps one of the most recognizable and fun Eames chairs, the Molded Plastic Side Chair — and variations on it — has been popular in schools throughout the country for decades. Rather than some imitation like you may have seen in your school cafeteria, Piet won an authentic, Herman Miller Eames Molded Plastic Side Chair. We're not sure exactly how you're going to use it — dining chair, occasional chair, accent piece — but we're sure you'll enjoy this stellar design.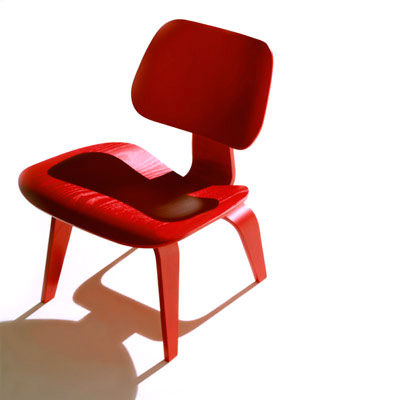 Yesterday, Logan Cope won the Eames Plywood Lounge Chair with Wood Base. We're positive you've seen the Plywood Lounge Chair before; it was only voted the best design of the century by Time Magazine in 1999. Molded Plywood, a material that has become a staple of the furniture industry, was perfected for this very chair. We've already given away the Molded Plywood Table and Lounge Chair with Metal Base, so we figured why not round out the collection with a wood base lounge? While the entire Eames Molded Plywood Collection is pretty amazing, we have to say that we may have saved the best for last. Pure plywood, the comfort of an Eames Lounge, and oh yeah, we gave it away!
Congratulations to all of our winners; we hope you enjoy your pieces of history. We still have three items left to give away so if you haven't entered yet, we encourage you to do that now. Don't forget that the Herman Miller sale is almost over too. We still have plenty of Herman Miller and Eames furniture left in stock, and it's only available at 15% off for a little bit more. Head over to our store today before it's too late!