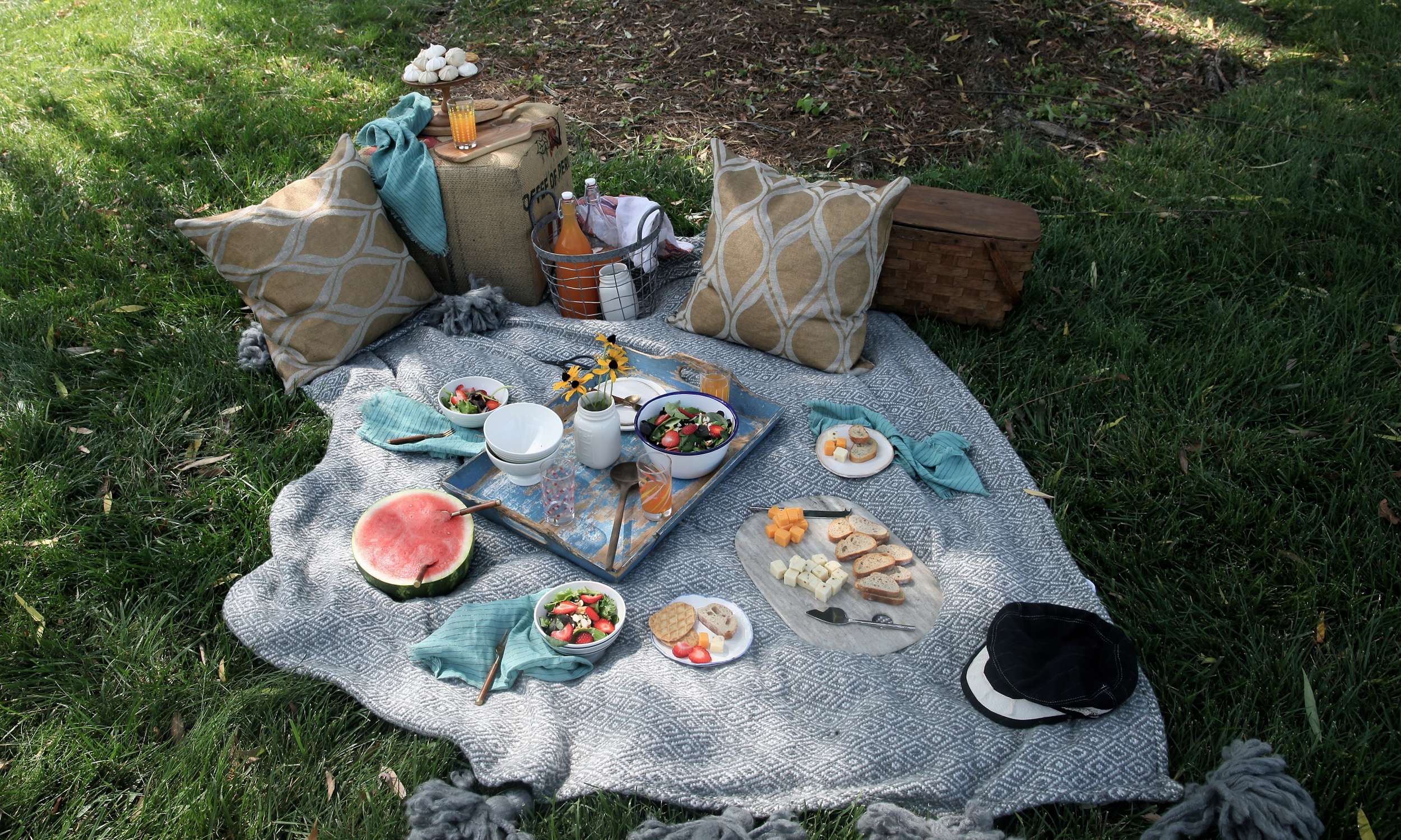 The best way to savor your summer is to spend time in the outdoors. Not to worry - there's no requirement that you be the outdoors type. Instead, we implore you to simply find a shady spot under a tree and set up for a picnic gathering. However, there is more to picnicking than just packing up the food, plates, and plasticware.
TIPS FOR PICNICKING:
1. Blanket or Table: The picnic revolves around these two staples. The first step in planning your picnic is deciding which on one. Consider the overall aesthetic you're going for. A blanket is a bit laid back and chill with a bohemian edge, while a table adds structure and systematic style. For our own summer snacking picnic we chose the blanket.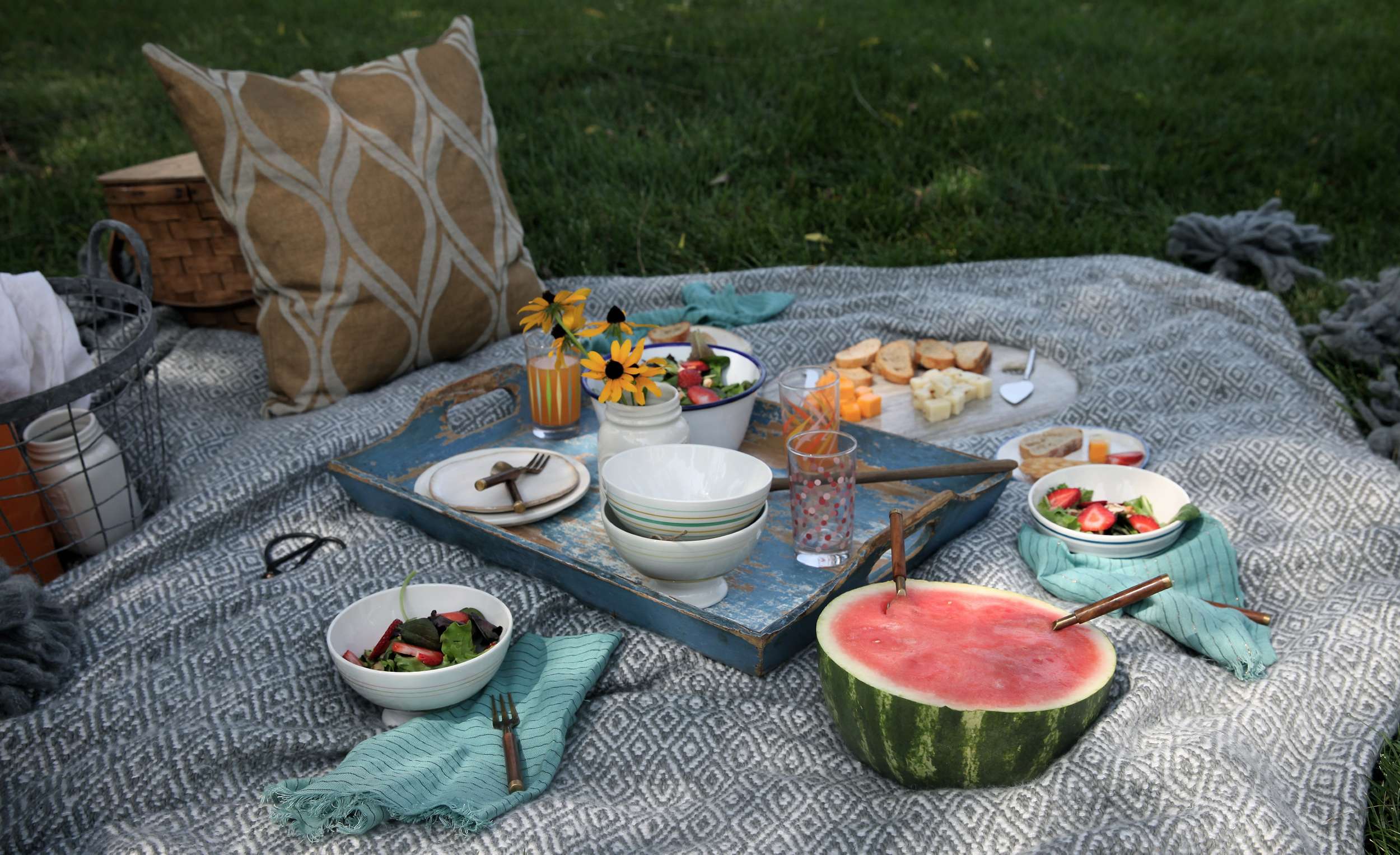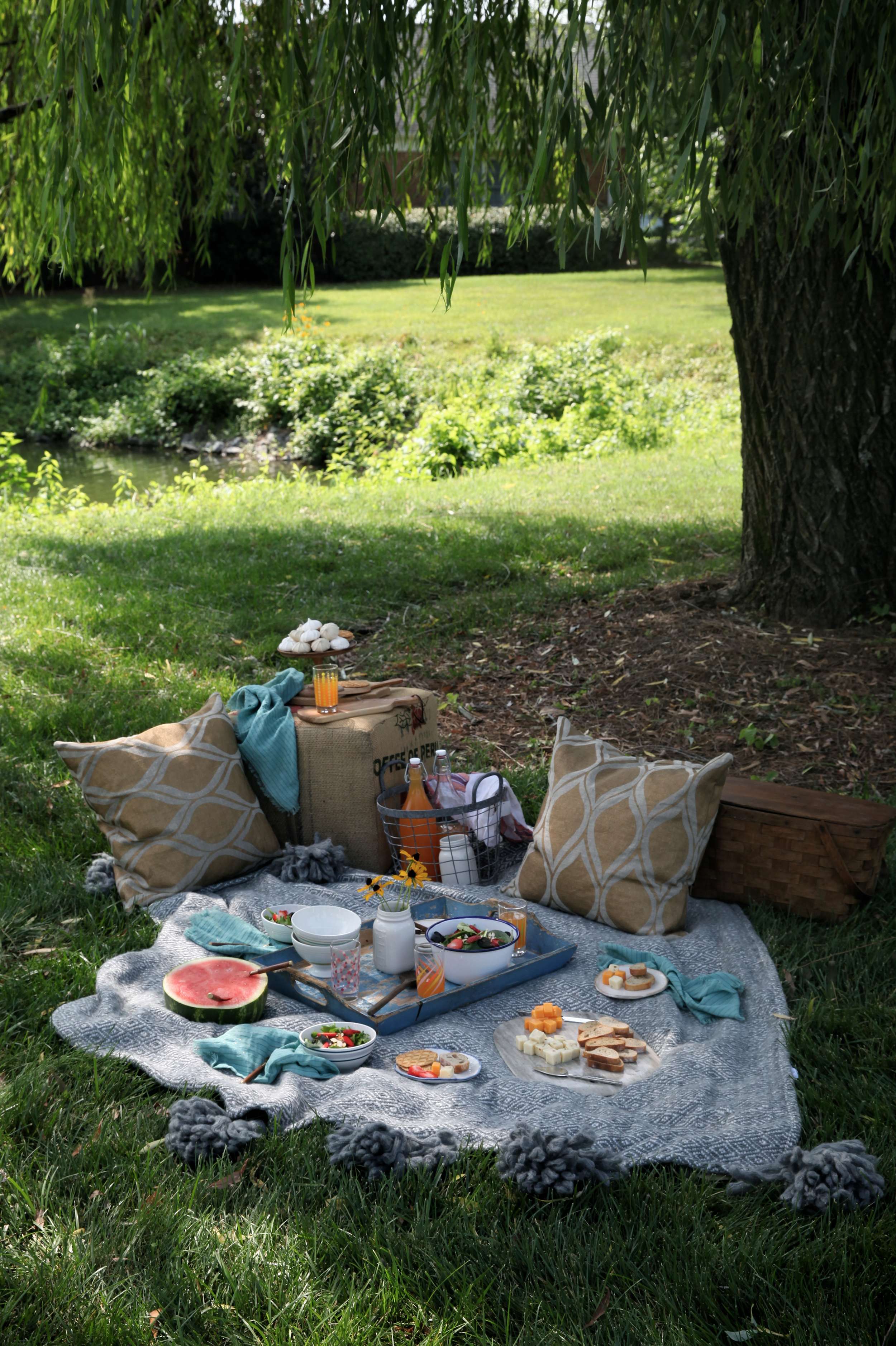 2. Confident in Color: Since summer is bursting with colorful foods, we let red berries, cheery mango lemonade, and bright snacks command the scene. Add a pop of color with flowers and tea towels too. We opted to keep the plates a crisp white combination of plates and bowls.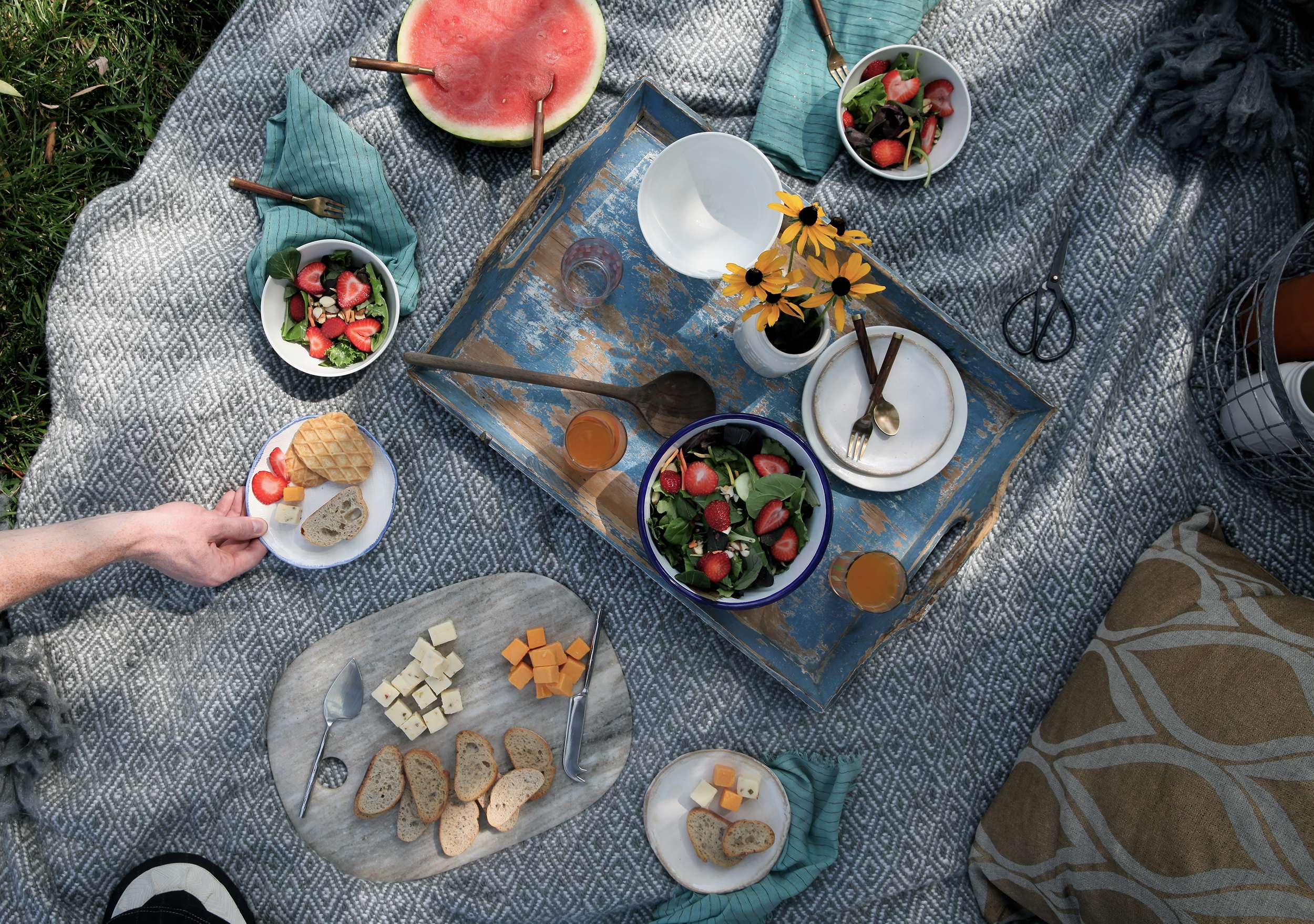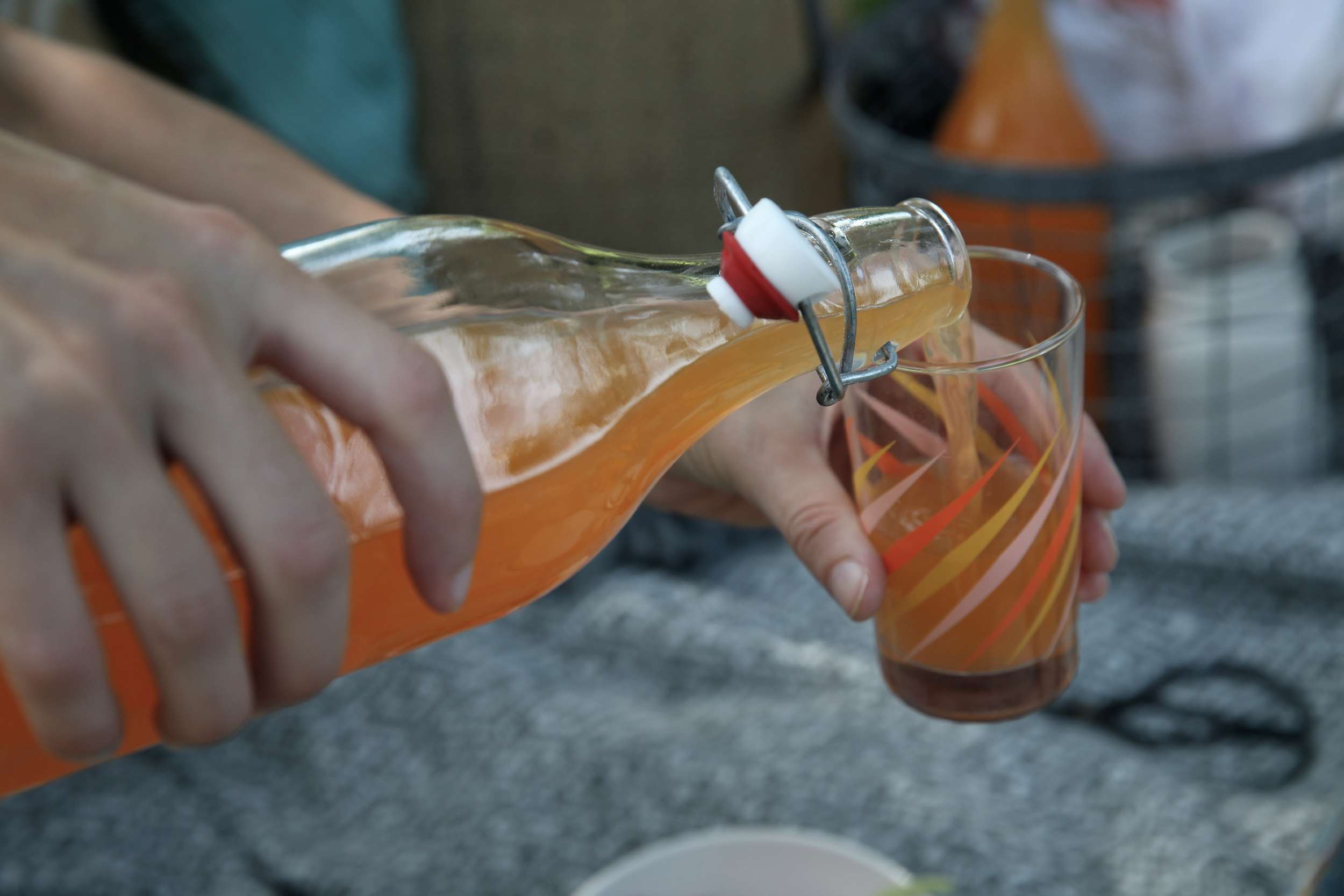 3. Get Comfy: Throw a few pillows in the mix. We recommend a pillow with a cool print rather than a commanding color. If you want to get really fancy, you can add a pouf because it will a give you a flat surface and extra height variety too.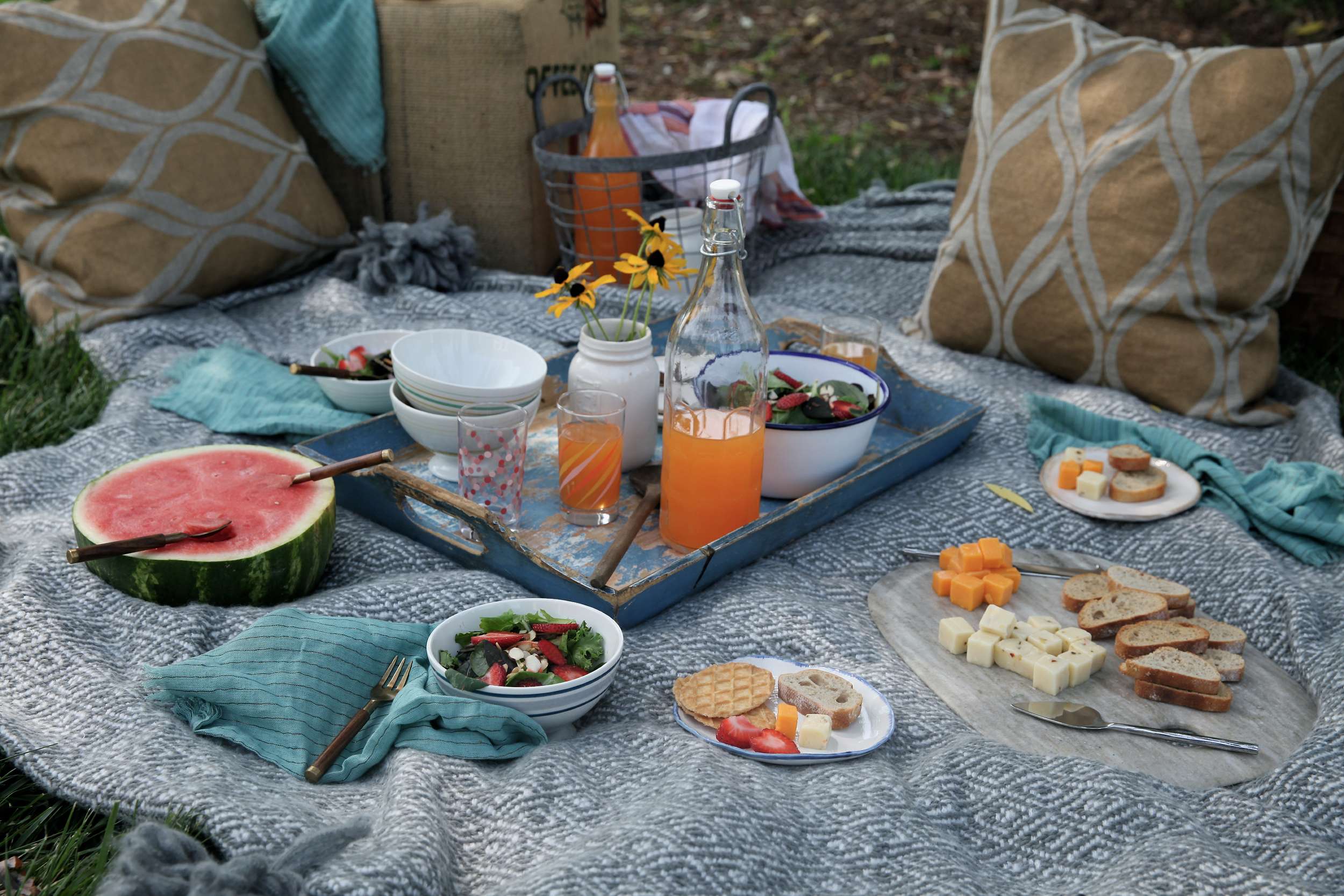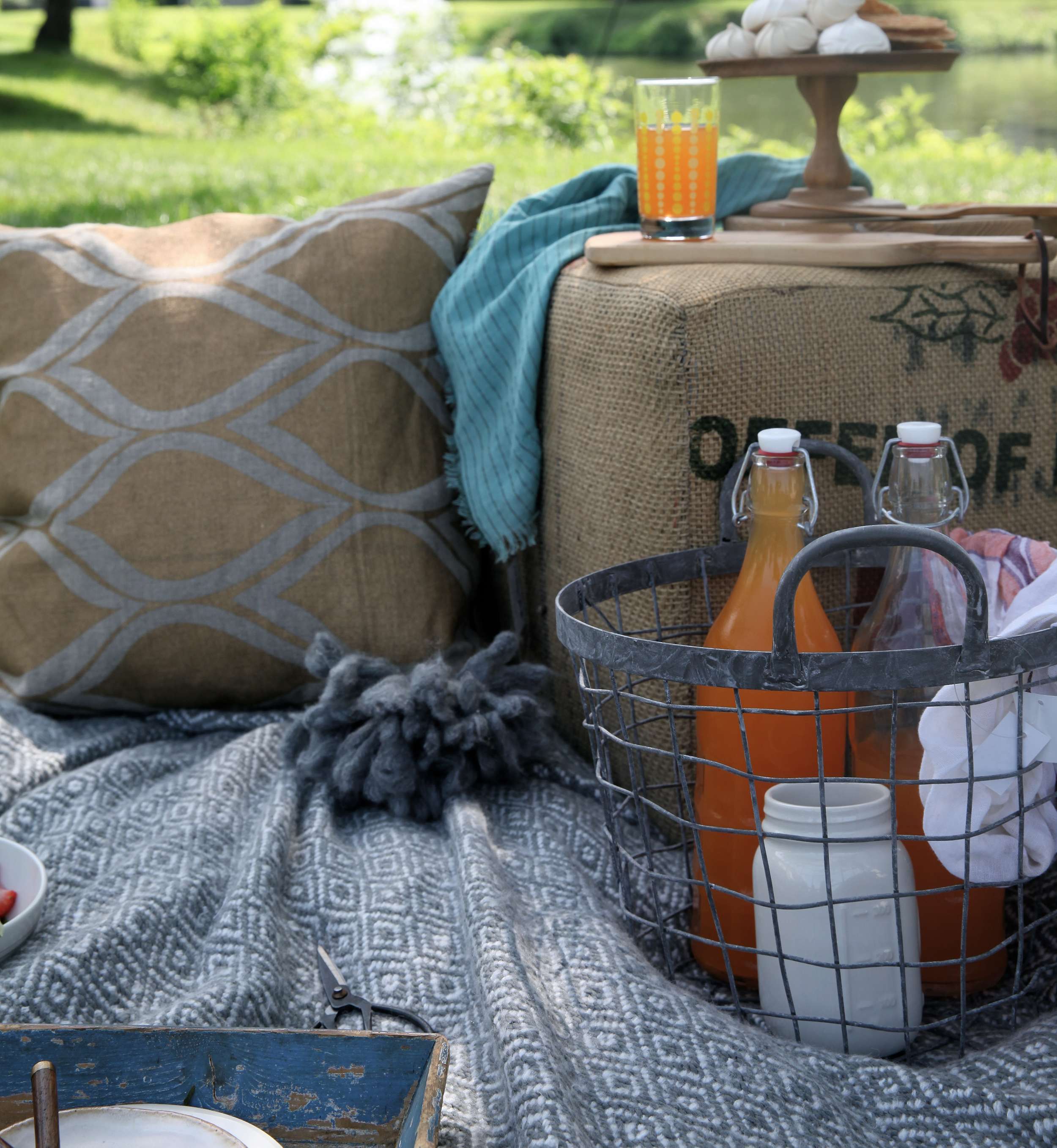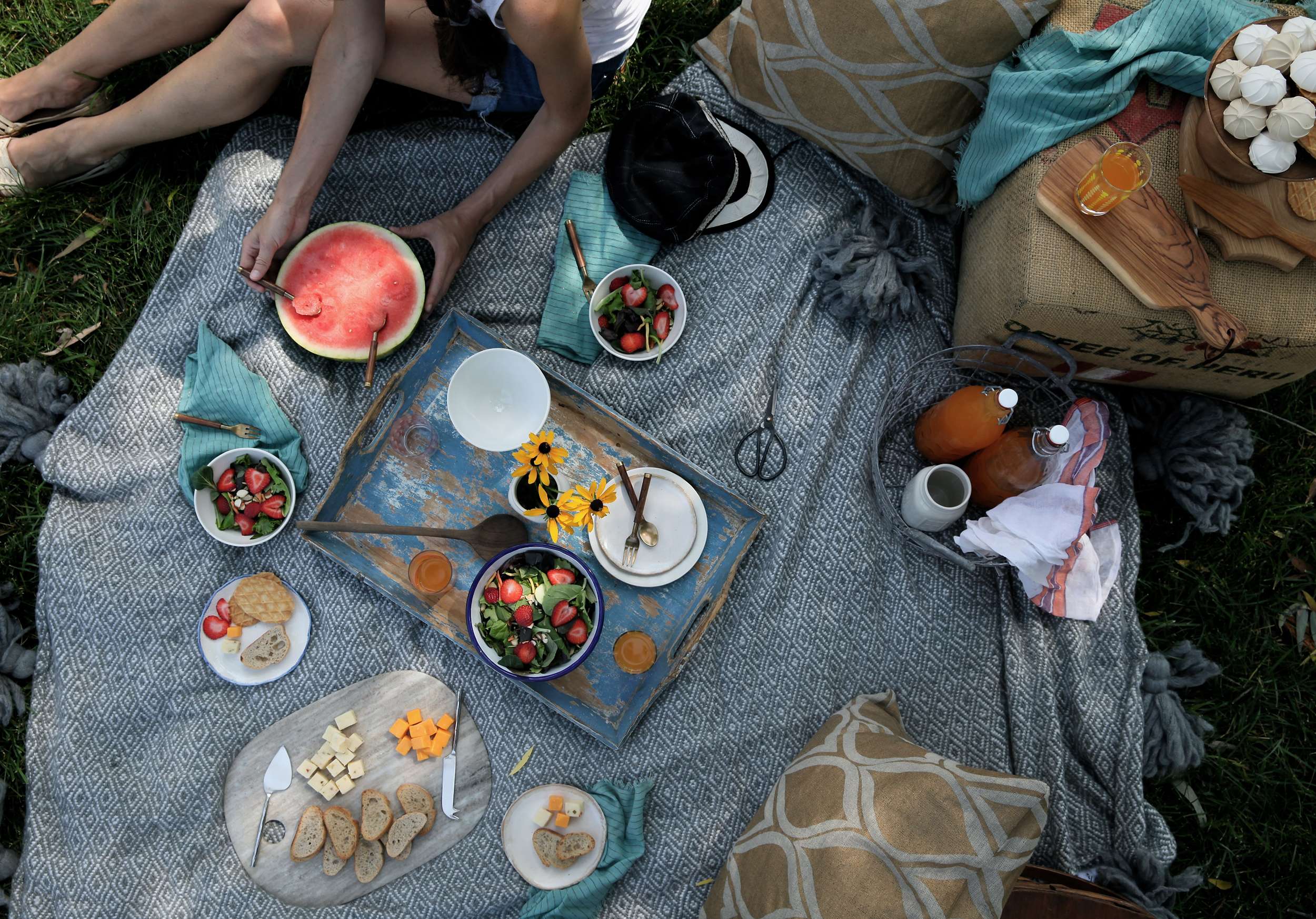 3. Tiny Tabletop: You can't control nature - and, unfortunately, you may have roots and rocks or uneven ground located at your desired picnic spot. The easiest solution? Add a tray tabletop. It will give you the utility of a flat surface and a central focus point for your picnicking party.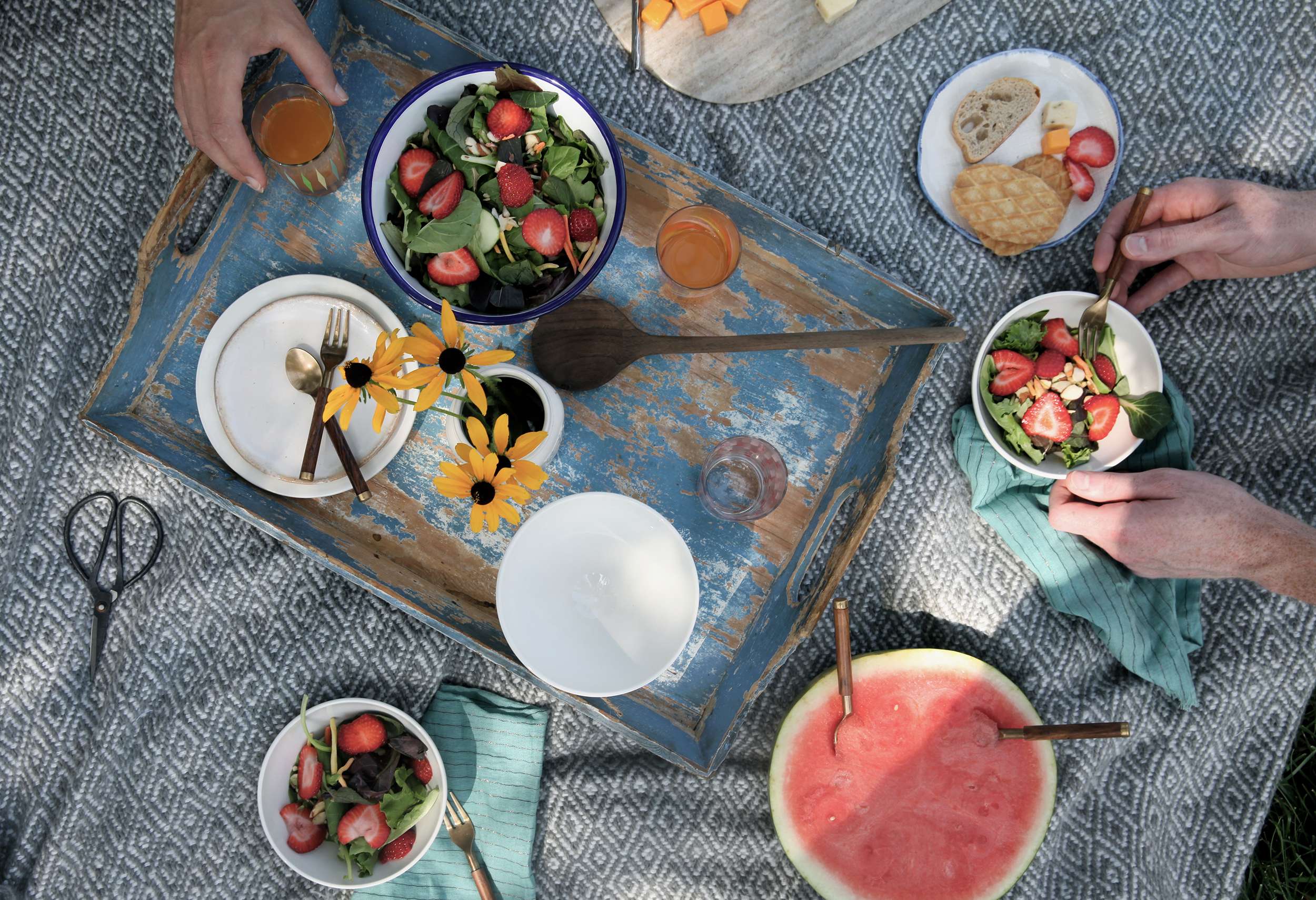 GET THE LOOK: Trellis Charcoal Throw || Tersea Gray Throw || Trellis Light Gray Throw || Floral Italian Wine Glasses || Neapolitan Ice Cream Cones || Party Glasses || Islington Blue Au Lait Bowls || Camden Red Au Lait Bowls || Porcelain Pie Stand || Seagate Bowl in Blue || Oslo Salad Servers || Seagate Dinner Plate in White || Mason Jar || Linen Aqua Napkins || Bleu Trays || Upcycle Ottoman || Metallic Stamp Pillow || Metallic Square Stamp Pillow
Want to find more picnicking inspiration? Shop our Patriotic Picnic Selections to gear up for your summer of snacking, sunning, and picnicking!