Office Interview with Brains on Fire
Office Culture
Brains on Fire Greenville Office
Sharing Stories About People, Furniture, and Space
By Christian Roemer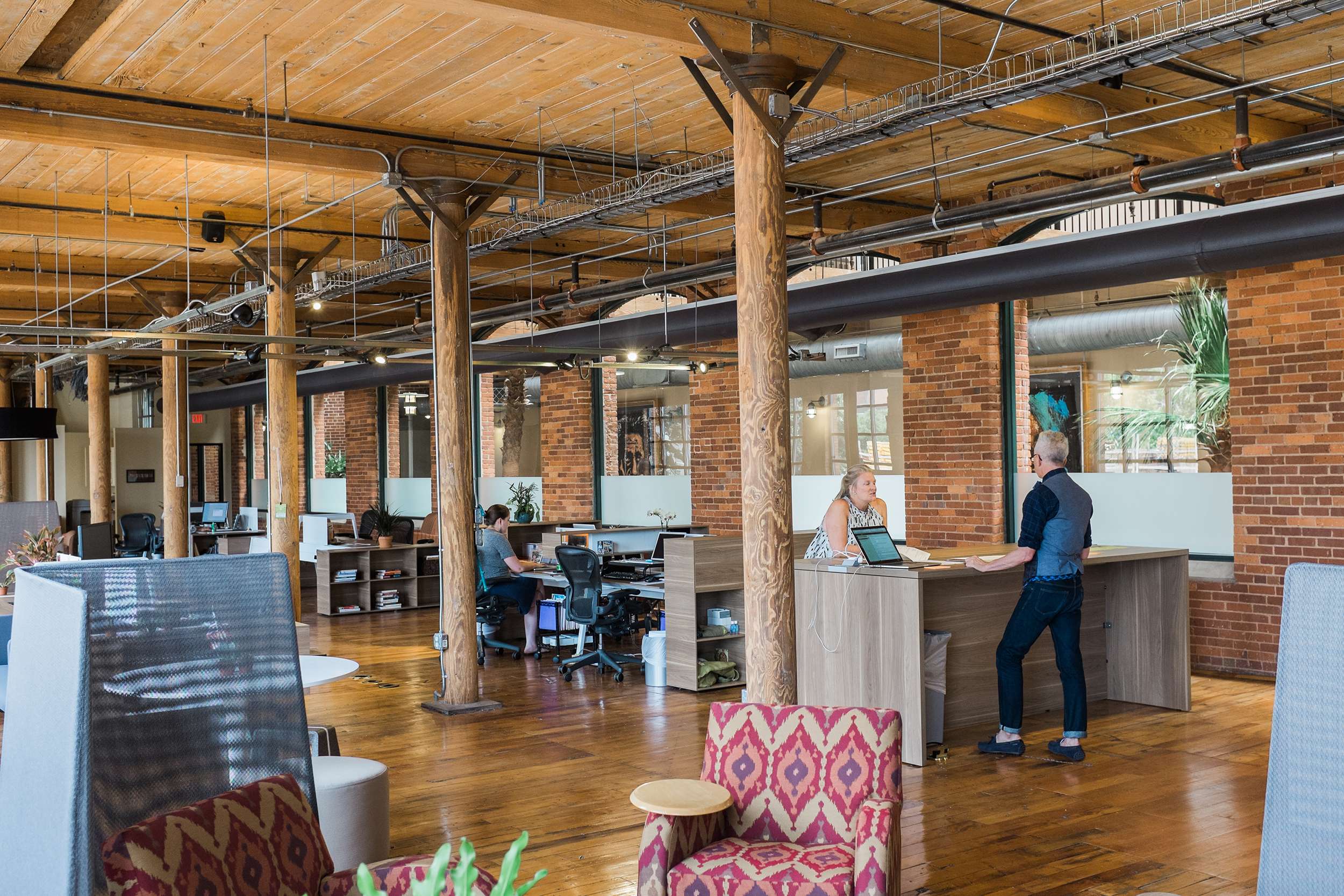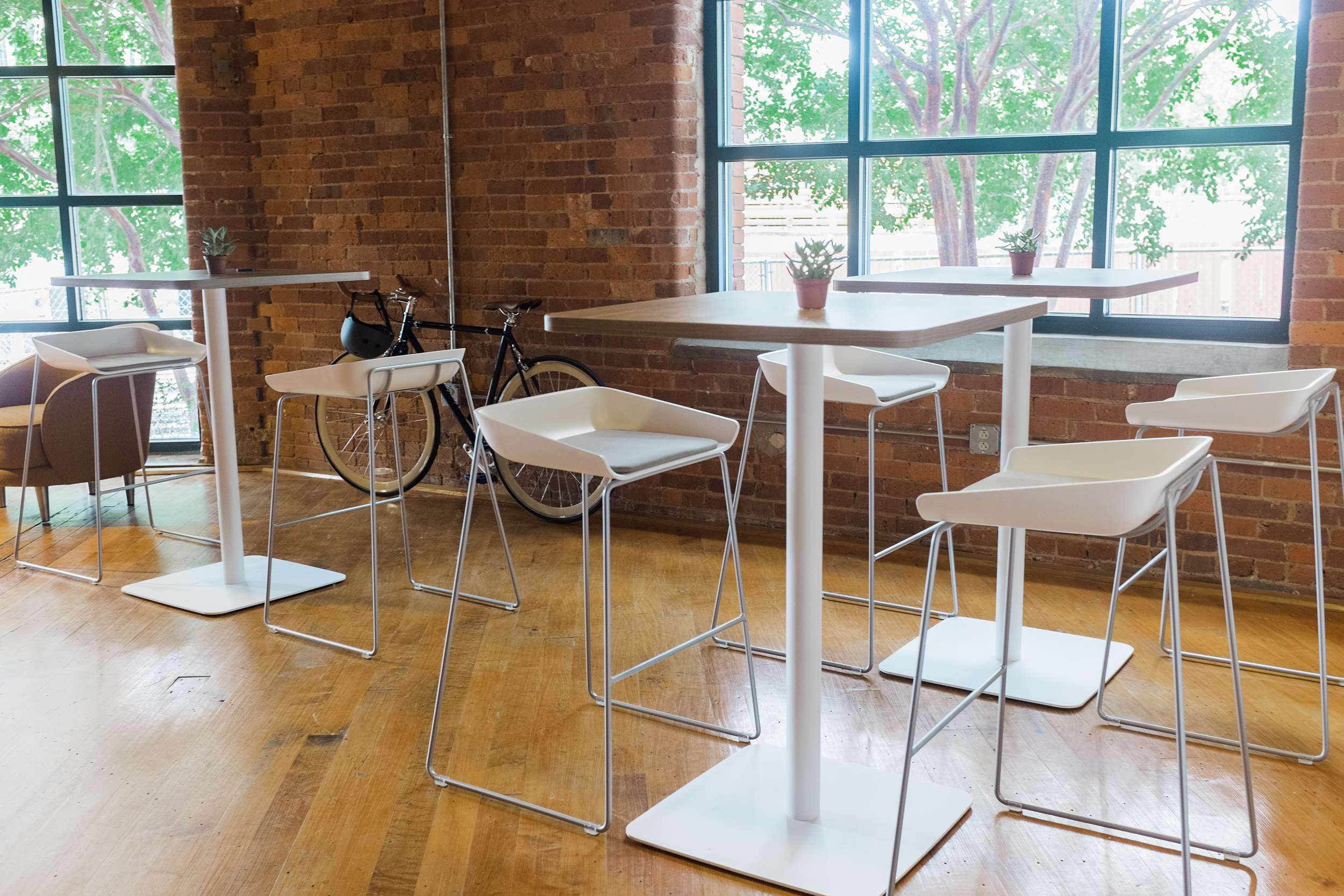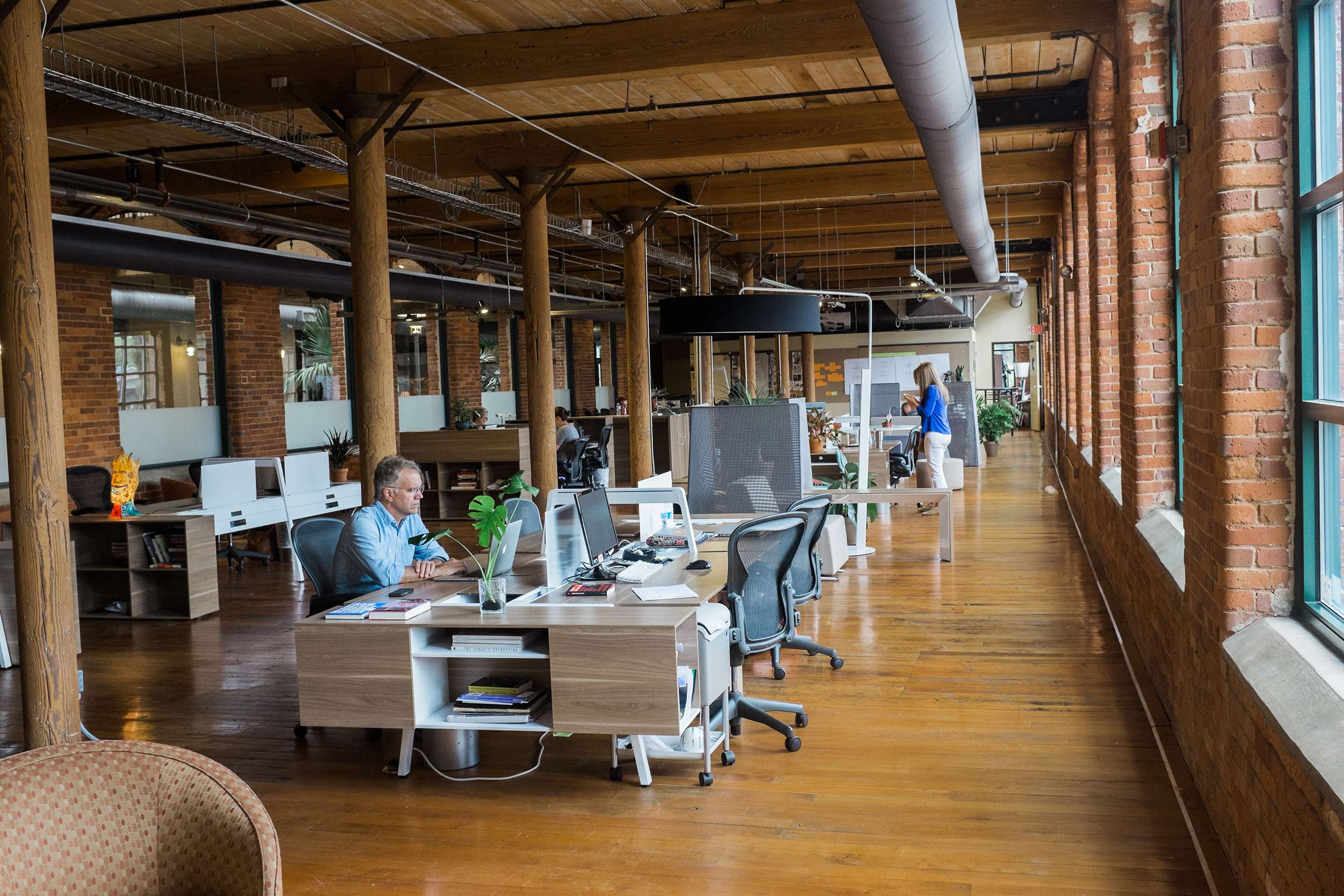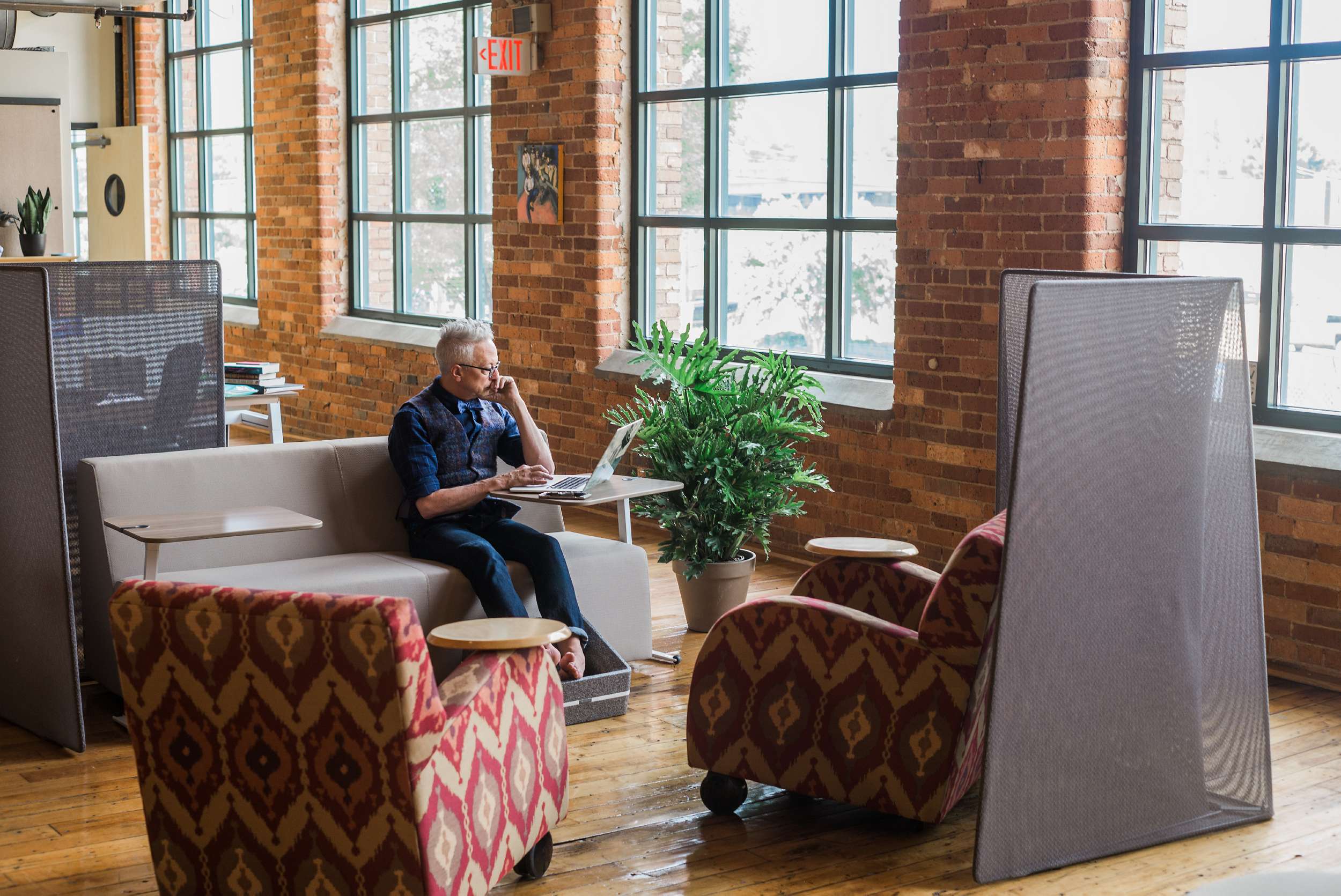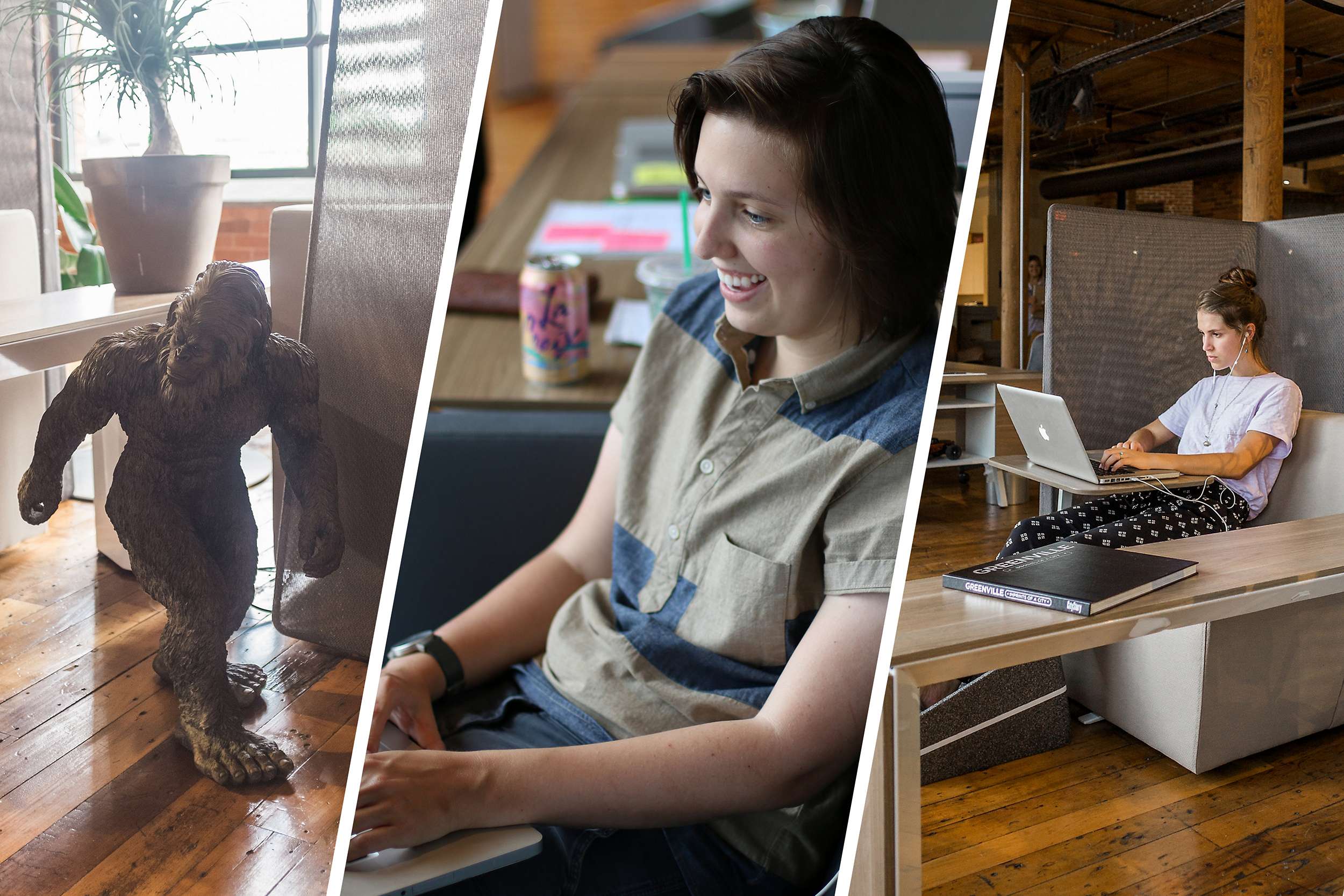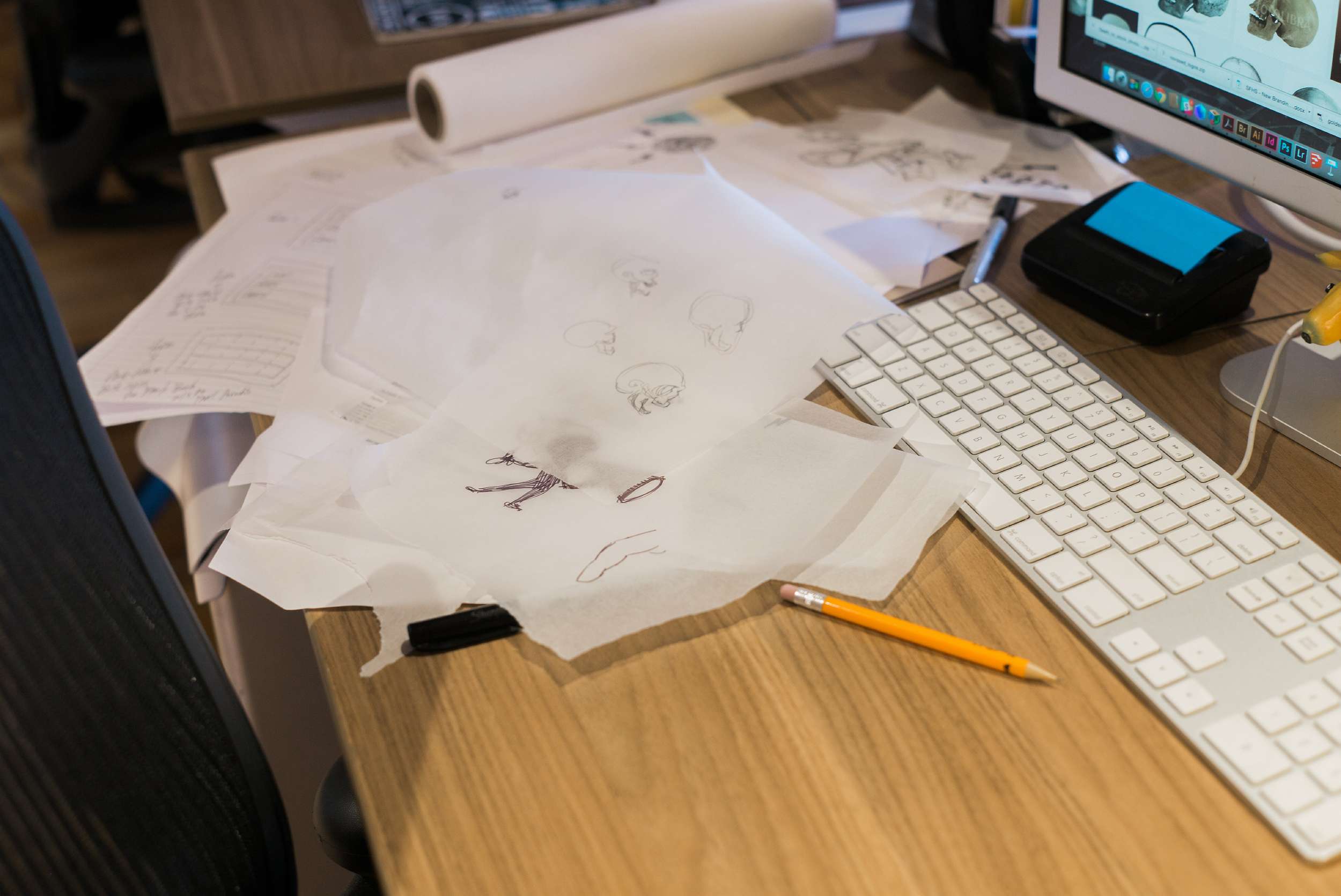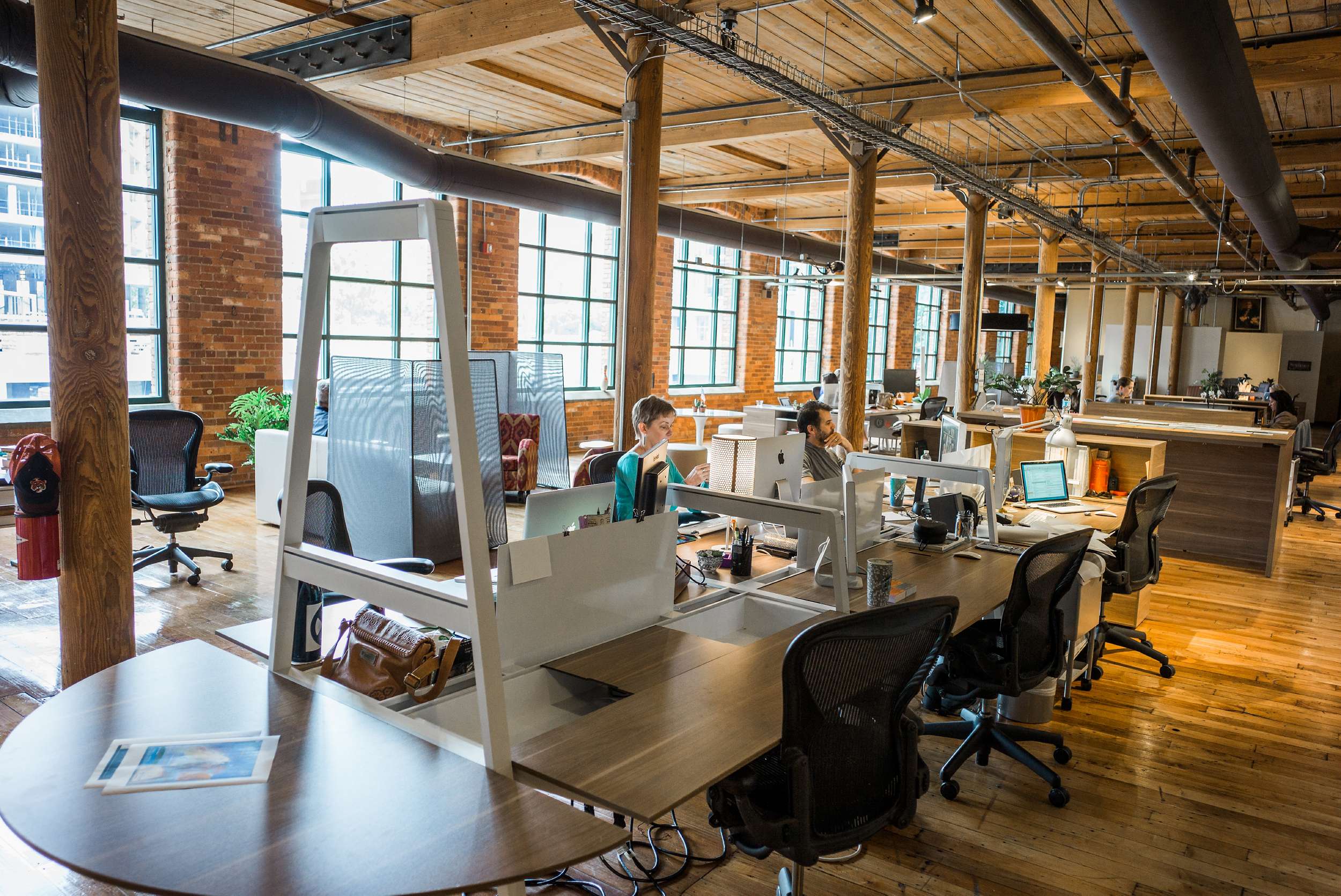 Brains on Fire is a company that's about people. Self described as a "Passion Company," their goal is to share the compelling stories of the companies and people they represent. Moe Rice, Brain on Fire's community manager, played an integral role in redesigning their Greenville, SC office space. She let us pick her brain about what it was like buying furniture for her office from Smart Furniture.
Firstly, Brains on Fire is a marketing firm that focuses on "Word of Mouth" marketing. Can you give us a quick synopsis of what that means?
Unlike traditional marketing, which tends to focus on talking at people (advertising), word of mouth marketing focuses on talking with people by bringing them together around shared passions. For example: instead of focusing on the qualities of a certain shovel that a brand produces, we would help the brand join or lead a conversation on gardening. By making the shared passion the focus of their connection with customers (and potential customers), those relationships are built on something more than a single transaction.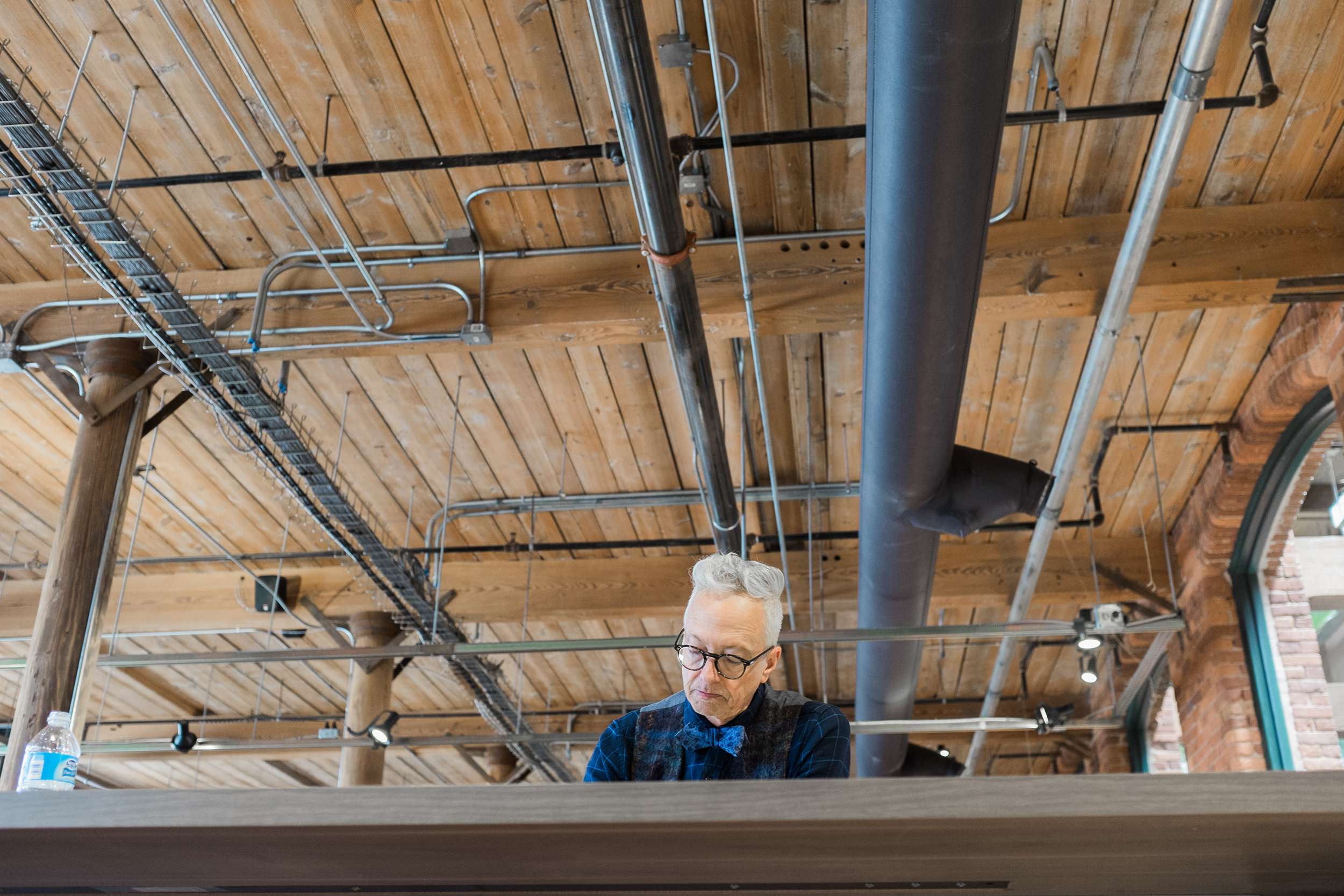 The antique and industrial wood ceiling contrasts the modern workspaces below it.
What originally prompted you to start shopping for office furniture?
We had an old Herman Miller system (Resolve, for those of you who are familiar) that was solid, but far too large for our current team. I want to say there were 17 of us in the office at the time, but we were working from almost 30 Resolve pods with six-foot barriers between each space. Sections of the office were essentially a ghost town. We noticed folks started tearing down their walls to create more connectivity. It had been 15 years since our system had been updated. How, where and what we work on has changed quite a bit in that time. It was time for our workspace to evolve along with us, so we decided to flip the system on its head and create a fresh, modern space for our team.
People and stories are at the heart of what you do at Brains of Fire. Do you have a memorable tale from your shopping experience with Smart Furniture?
Karen's customer service was just beyond. Not only was she professional and knowledgeable about the product, but she was HUMAN. She could sense that we're pretty goofy people and goofed right on back. She started calling Mary Susan (my partner in this project) "The Money Lady", which she 100% is, and for whatever reason delighted us both, greatly. As the kids say these days, Karen can TOTALLY hang.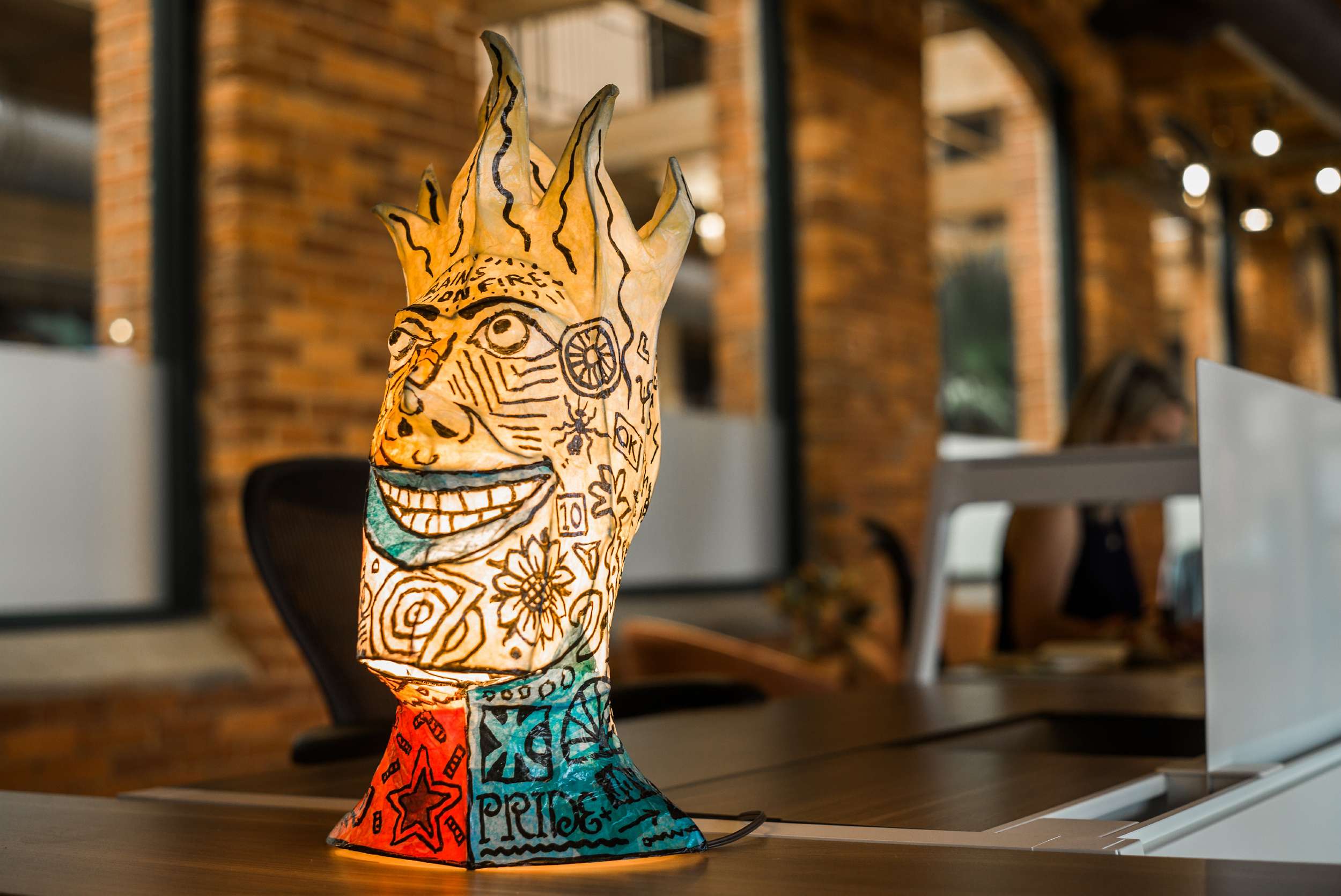 Brains on Fire tells stories. I'm sure this bust sculpture has quite the history!
But as far as memorable moments with our Smart Furniture, the most memorable took place at our company Christmas party. During a particularly competitive gift-opening game, one of the guests "hulk smashed" the box – taking down the entire desk – much to the horror and amazement of everyone in attendance. That unexpected moment set the tone for the best Christmas party ever. And we were able to easily reassemble everything the next morning. No worse for the wear.
Brains on Fire often says it's not about the product, it's about the people. How has the new furniture impacted your office, specifically for the folks that work there?
The Bivi system we selected has really opened us up and made us more connected as a team. Our space is a carefully renovated historic mill. The brick was hand molded from red clay along the banks of the Reedy River that runs through the heart of town, and the building has a very homey, grounded feel. Our office is sort of a long, bowling alley shape with high, exposed heart pine timber ceilings and beams. With Bivi, we were able to break up the awkward, large space into areas, allowing for "floaters" (like myself) who want to have the freedom move around a little bit during the work day. The Campfire couches, lounges and ottomans we purchased have created so many meeting perches that we just didn't have before.
Does the furniture help you connect with your clients and get to know them better? If so, how?
In a sense! We are now able to meet with old clients in a new space. It LITERALLY reframes the conversation. Plus, when clients walk through our space, they can see all our smiling faces as opposed to a field of green fabric barriers and truss. In that sense, we all get to greet clients walking by, even if we don't work directly with them.
What does your office say about Brains on Fire?
When we make hires at Brains, personality fit is usually one of the first things we look at. The office absolutely echoes that "Brainsian" personality we look for. It's quirky, open and warm – much like our team members.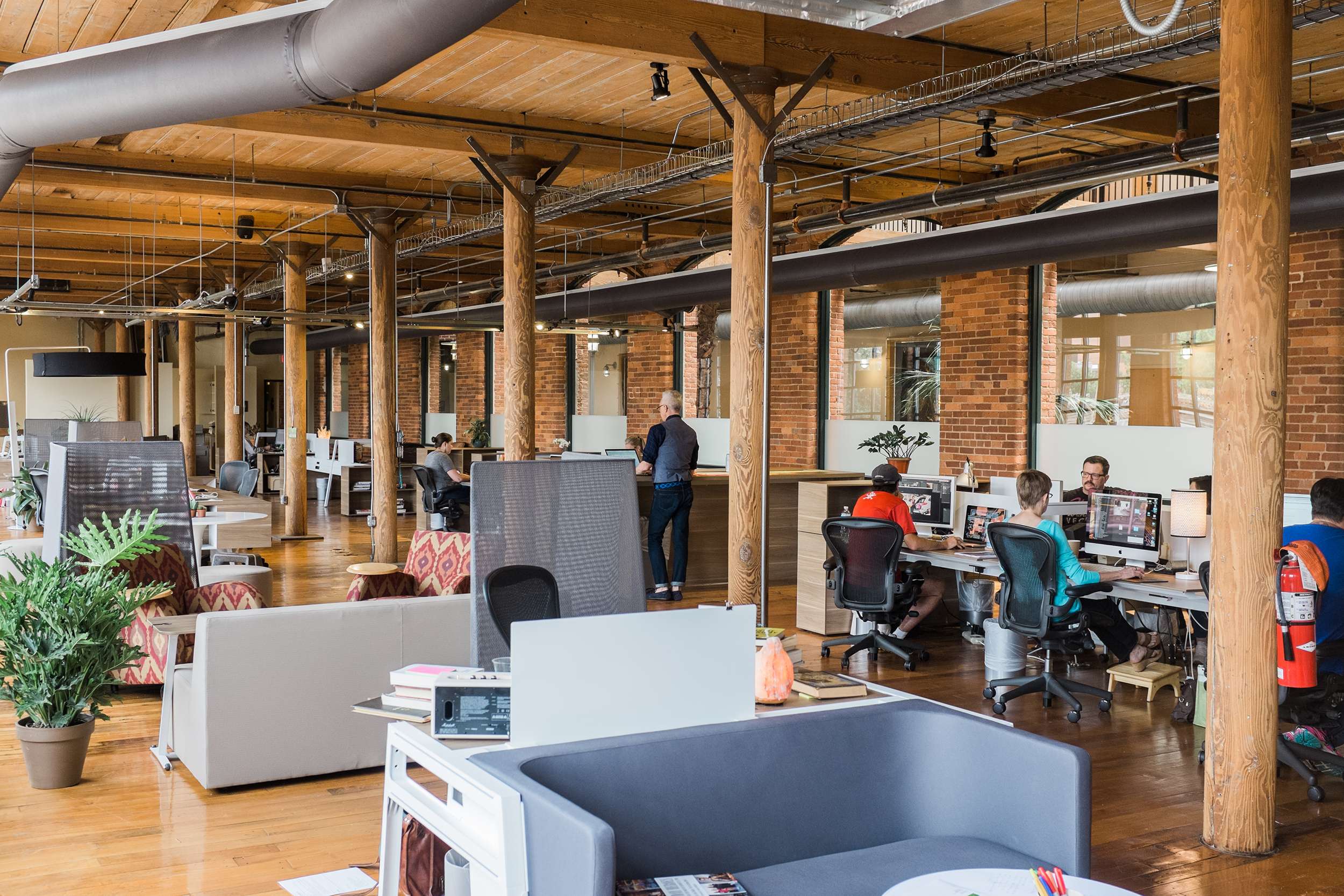 Plush spaces, quiet spaces, collision spaces, and workstations give each sector of this office a range of areas to work in.
You guys have offices in Los Angeles, CA and Greenville, SC. How do those two spaces differ?
Funny you asked! Around the same time we were running the interior overhaul project, we merged with a company that became Brains on Fire LA. Believe it or not, they also have Bivi in their space- and they have for three-and-a-half years! You might say we were "DESKined" to work together.
Is there any advice you would give someone who is about to start shopping for new office furniture?
Do your research and ask a MILLION questions, especially when working with Smart Furniture. They'll answer everything and make you feel so much more educated about the process.
What ultimately sold you on Smart Furniture and why was it Karen Goodnight?
Karen's incredible flexibility and Smart Furniture's "Name that Price" feature sold us.
What's your favorite part the office and why?
We love that we have soft seating areas that are screened off for additional privacy. It's nice to change it up in the middle of the day and plop down on a comfy surface to hammer through the to-do list.
Furniture and Culture: How Office Design Affects Business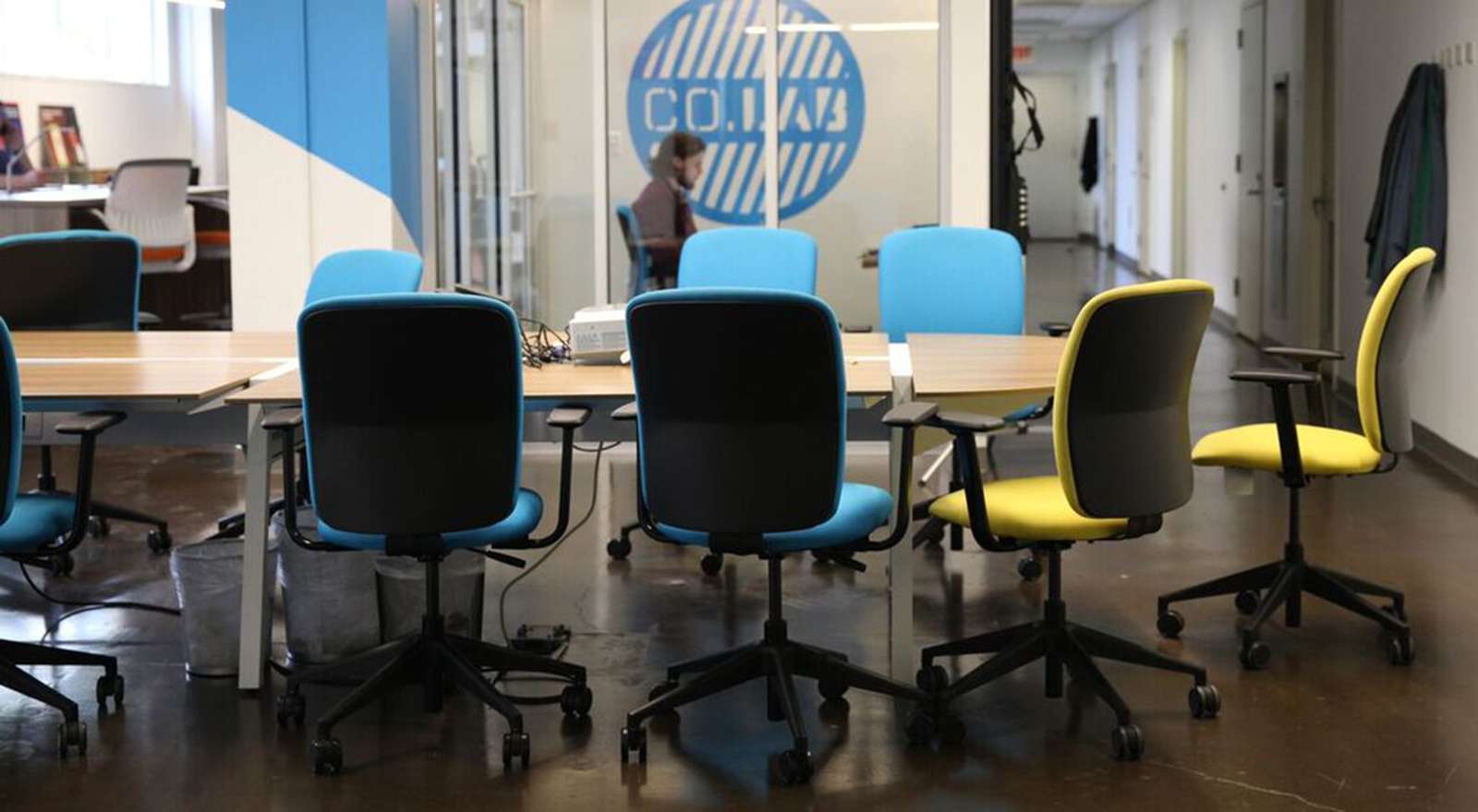 Learn how furniture can help drive your business towards a better culture.
---
Quiet Spaces: Why Every Office Needs One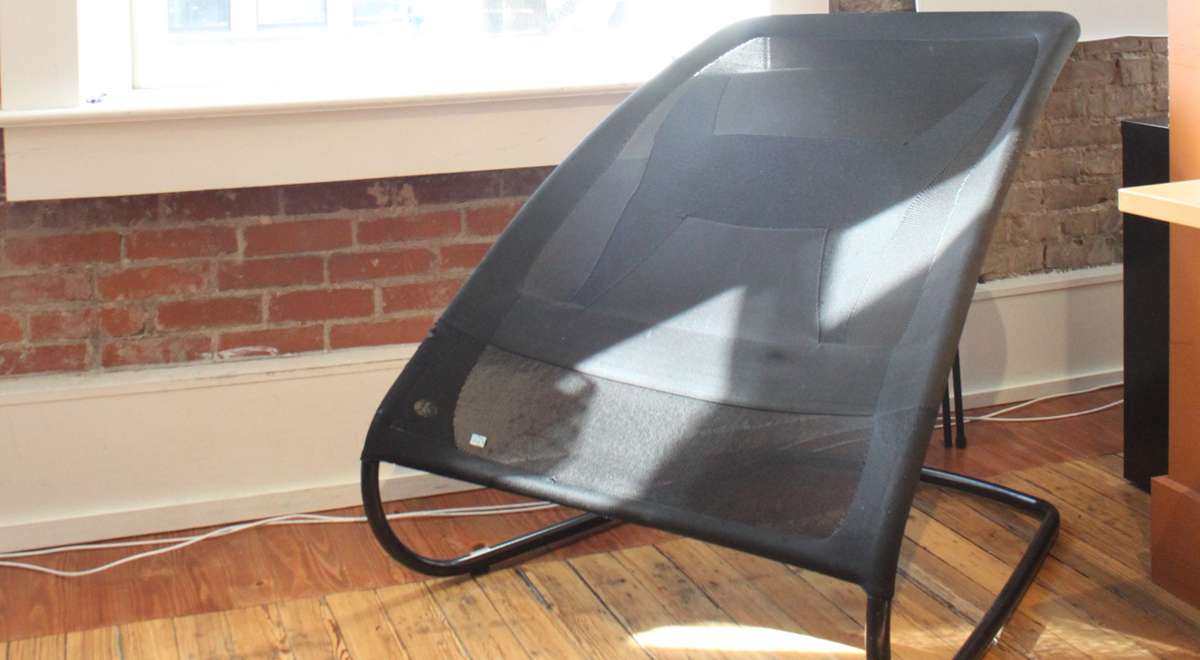 Everyone needs to unwind sometimes. Quiet spaces help you do that.
---
Collision Spaces: Trend or Revolution?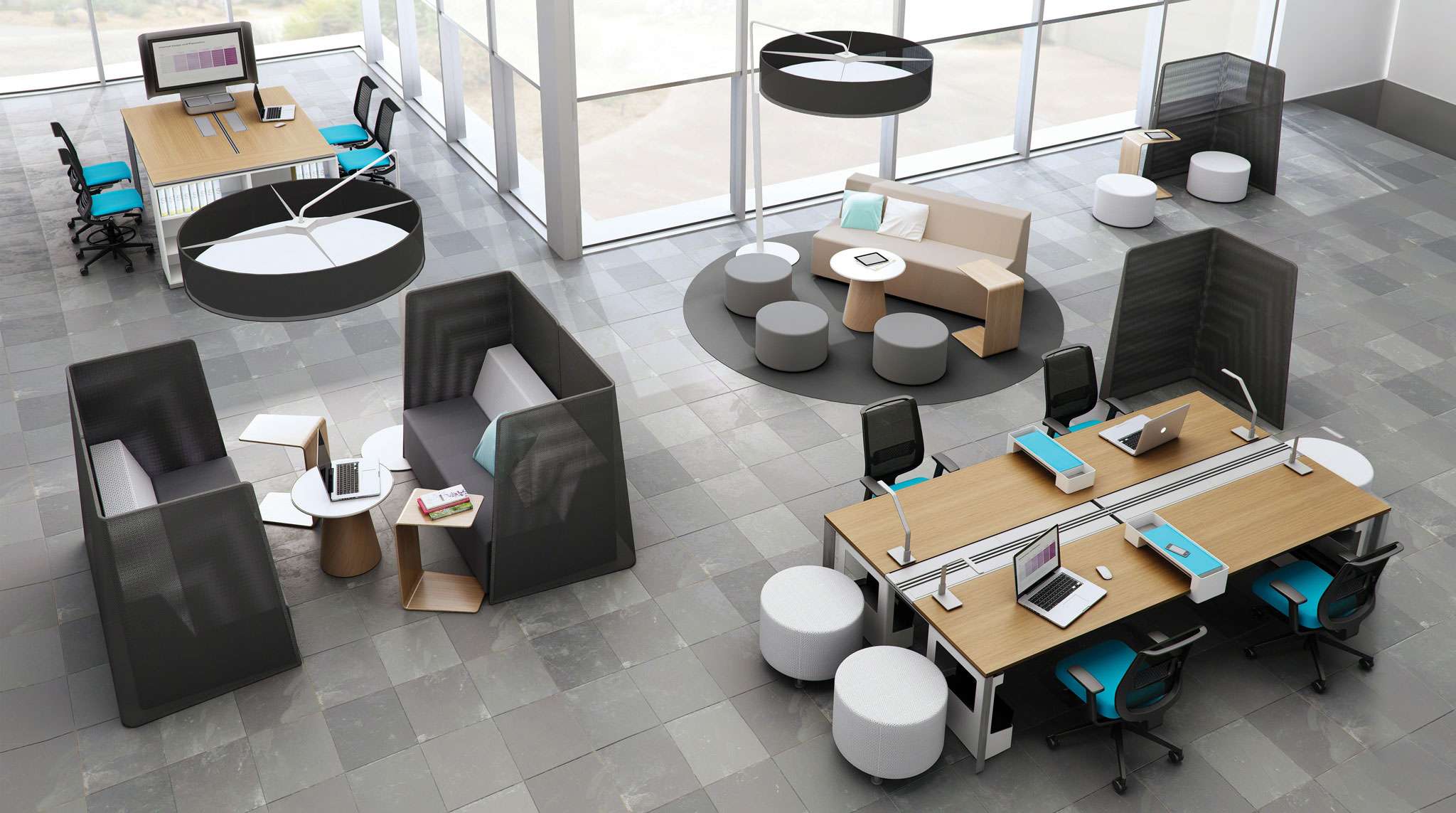 Meetings suck. Collision spaces make working together with your coworkers more palatable.
---
Humanscale Quickstand: Office Accessory of the Decade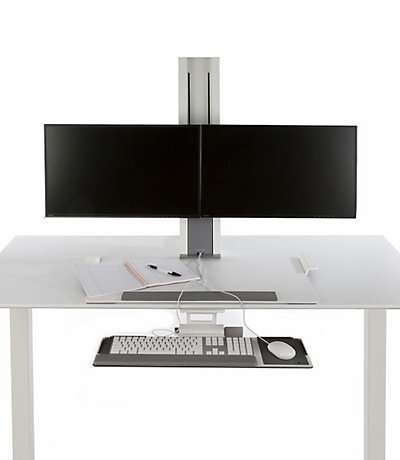 Love great inventions? This product was named the best office accessory of the decade.
---
---
Get to Know Our Friends at Brains on Fire!
Learn more about Brains on Fire's unique marketing strategy by visiting their website at BrainsonFire.com. Or check out the links below to get started on creating your own modern office with Smart Furniture's help! Also, a special thank you to Jeff Hall Photography for the incredible photos!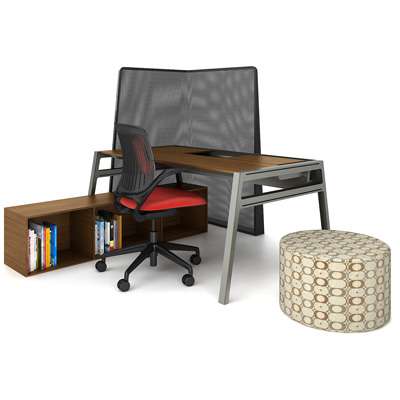 Brains on Fire loves Bivi, and you will too! Shop modern and innovative office furniture now!
Small Business Program: Free Design Assistance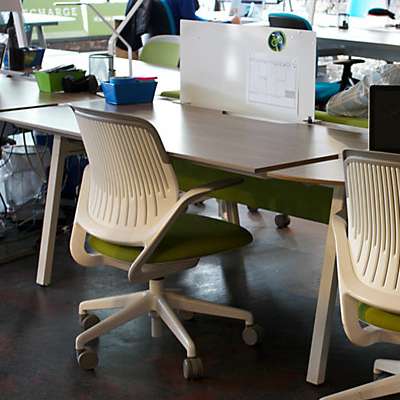 Did you know that Smart Furniture's Sales Team has interior designers on staff wanting to help you design your own custom office?
Business Resources at SmartFurniture.com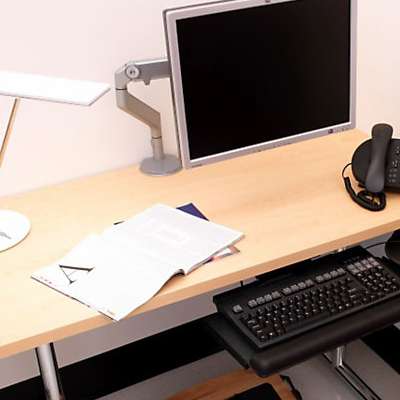 Want to learn more about office design? Check out SmartFurniture.com's collection of research, ideas, and inspiration.