Designer Spotlight - Leslie Morales

Designer
Spotlight
Home Tour | Chattanooga TN
Modern Elegance in the Country
Most people associate modern furniture with urban lofts and trendy downtown condominiums. Smart Furniture Studio manager and Interior Designer, Leslie Morales—along with Interior Designer Amy Williams—designed a stunning mid-century home in the rolling hills of suburban Chattanooga. By taking advantage of the ample, arcadian sunlight and smooth wood tones, Leslie created a living space that shows modern living isn't just for the city.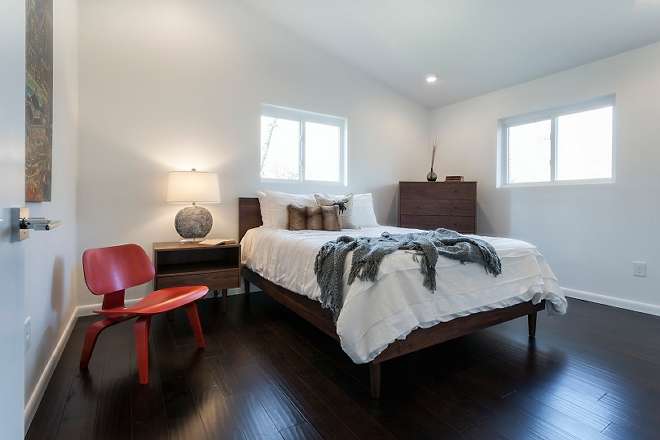 Products pictured: Asher Bed, Asher 5 Drawer Dresser, Asher Nightstand, Eames Plywood Lounge Chair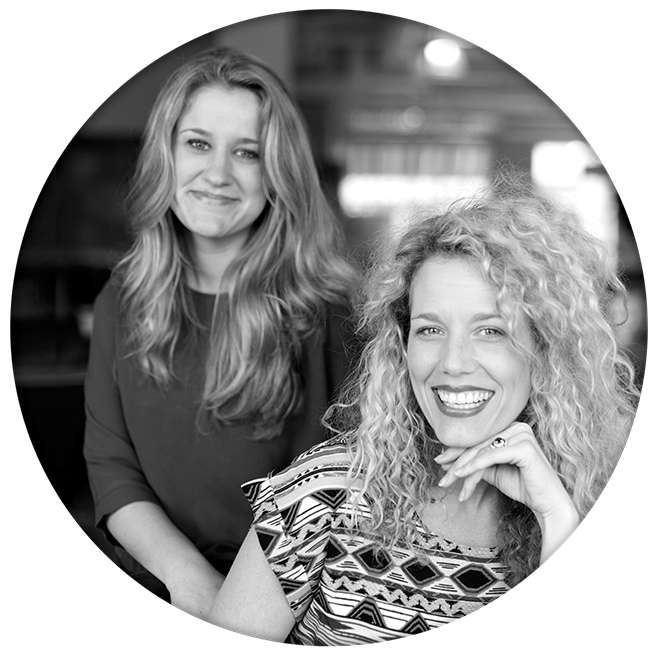 Leslie Morales & Amy Williams
Studio Manager | Interior Design
423.643.0025 | studio@smartfurniture.com
Leslie Morales and Amy Williams have worked together at Smart Furniture Studio for the past three years, supplying the Chattanooga community with high quality and contemporary furniture. Both Amy and Leslie hold degrees in interior design, and they use their talents to create beautiful spaces all around the Southeast. They both work full time at the studio: Leslie as the studio manager and Amy as a sales associate and designer. Together, they create beautiful custom designs while simultaneously curating the product selection on the showroom floor. Whether you live in Tennessee, Georgia, or Alabama, give these two wonderful ladies a call, and they'll set you up with the home of your dreams!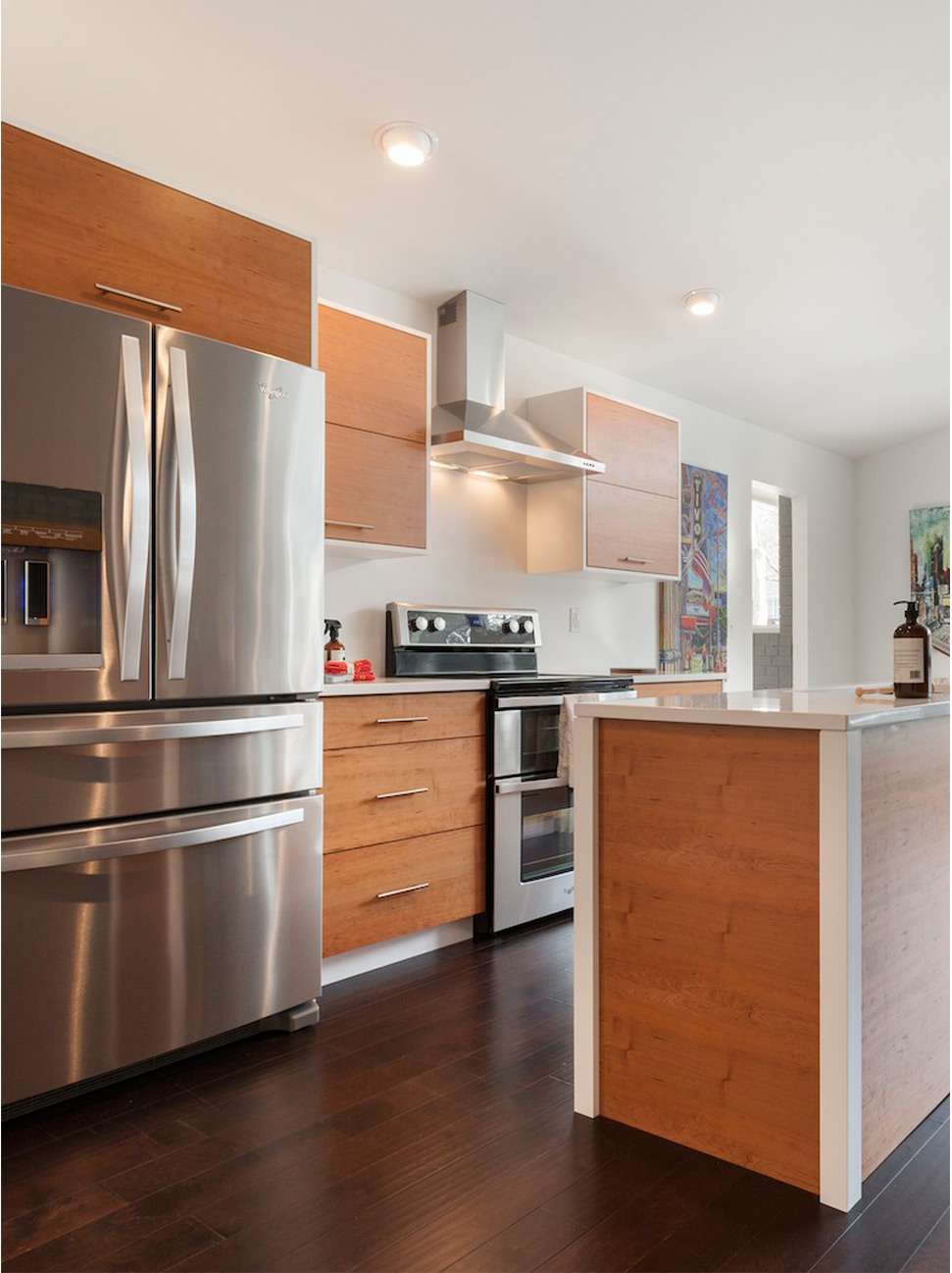 Q + A with The Designers
Q. When you have a small space, how do you make it seem larger?
A. (Leslie) There are several ways. First, using light colors on the walls and floors keeps the space open and makes room to add colors in art, furniture and accessories. Also, pulling the furniture away from walls creates an illusion of spaciousness. Then you stick with statement furniture or accessories. In this particular house we chose to leave the windows uncovered to give the small room more depth.
Q. If you had an unlimited budget (which we're sure you didn't have here), what three modern furniture pieces would you have used in this home?
A. (Leslie) Herman Miller Goetz Sofa, the Platner Dining Table, and 2 Wassily Chairs.
Q. What information were you given by the homeowners and how did you plan your success?
A. (Amy) Being a bachelor and an art collector, he requested that we blend in several of his pieces and mix them with some of our modern classics—that were within his budget—while keeping the space open, clean, and comfortable.
---
For more photos and a curated selection of products, check out the Mid-Century Homestead Gallery!
GET INSPIRED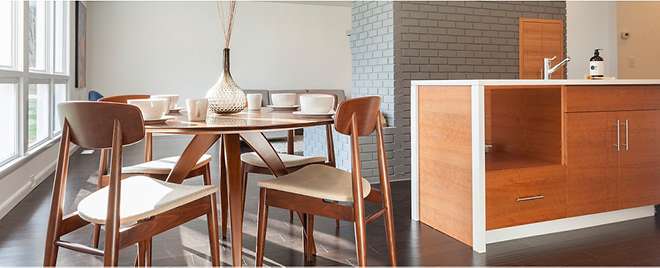 Products pictured: Ella Round Maple Dining Table, Model 100 Upholstered Side Chair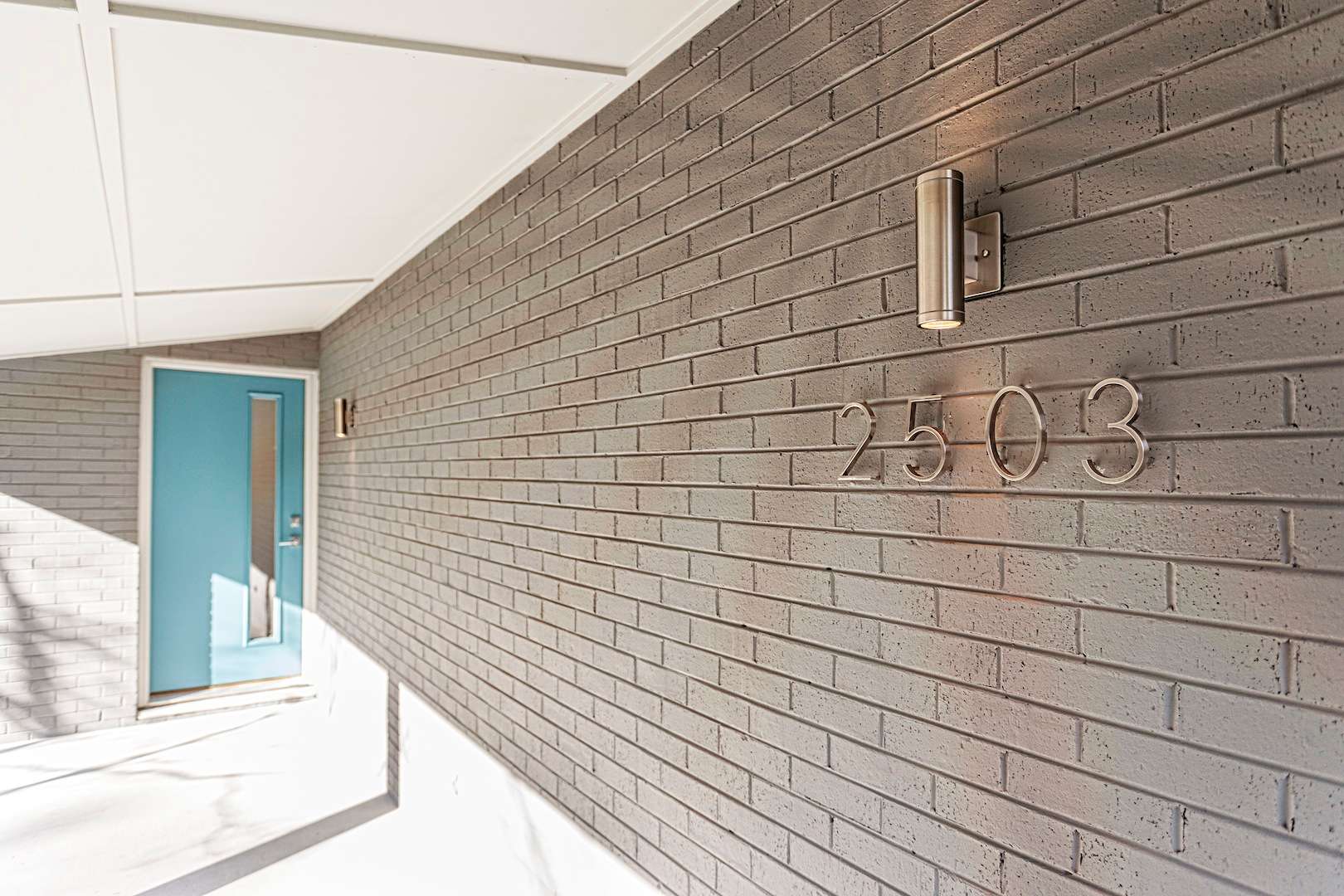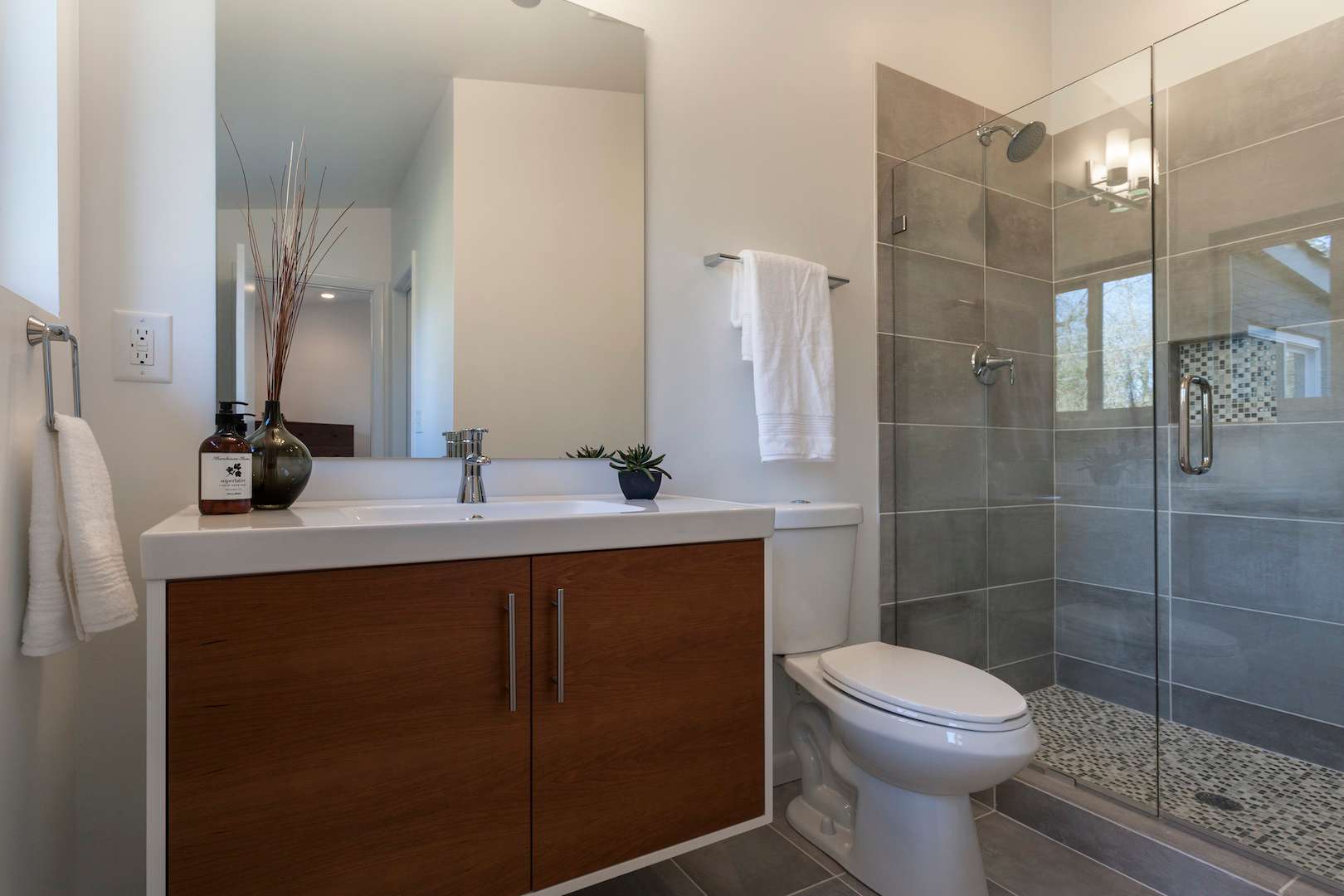 Clean Corners and Smooth Surfaces
Leslie and Amy combined timeless pieces from the Herman Miller Eames Collection with other classic American manufacturers such as Spectra Modern and Saloom to create spaces that are clean, warm, and welcoming. The generous swaths of natural wood veneers bring harmony to the inside of the home while large hardwood trees provide natural earth tones to the outside. Using tasteful and colorful accent pieces, they were able to add intrigue to key spaces in the home—while not detracting from the enduring elegance of the varied wood striations of the counters, tables, and chairs. You can browse the selection of furniture that the two designers chose by checking out our Mid-Century Homestead collection and re-creating this striking look in your own home.
---