May is here and produce season is bright and booming. The lines at your Farmer's Market are probably abnormally long as every week new veggies are fruits are introduced. There is no way the foodies out there aren't hyped to start creating recipes. Hosts and hostess alike are dreaming up a perfect spring soirée. Your kitchen is bound to be come a colorful canvas for all the produce being welcomed to it. Today we are sharing a recipe for the brightest of root veggies --- the BEET. Both golden and bold! Give our savory beet galette a try for your next spring supper.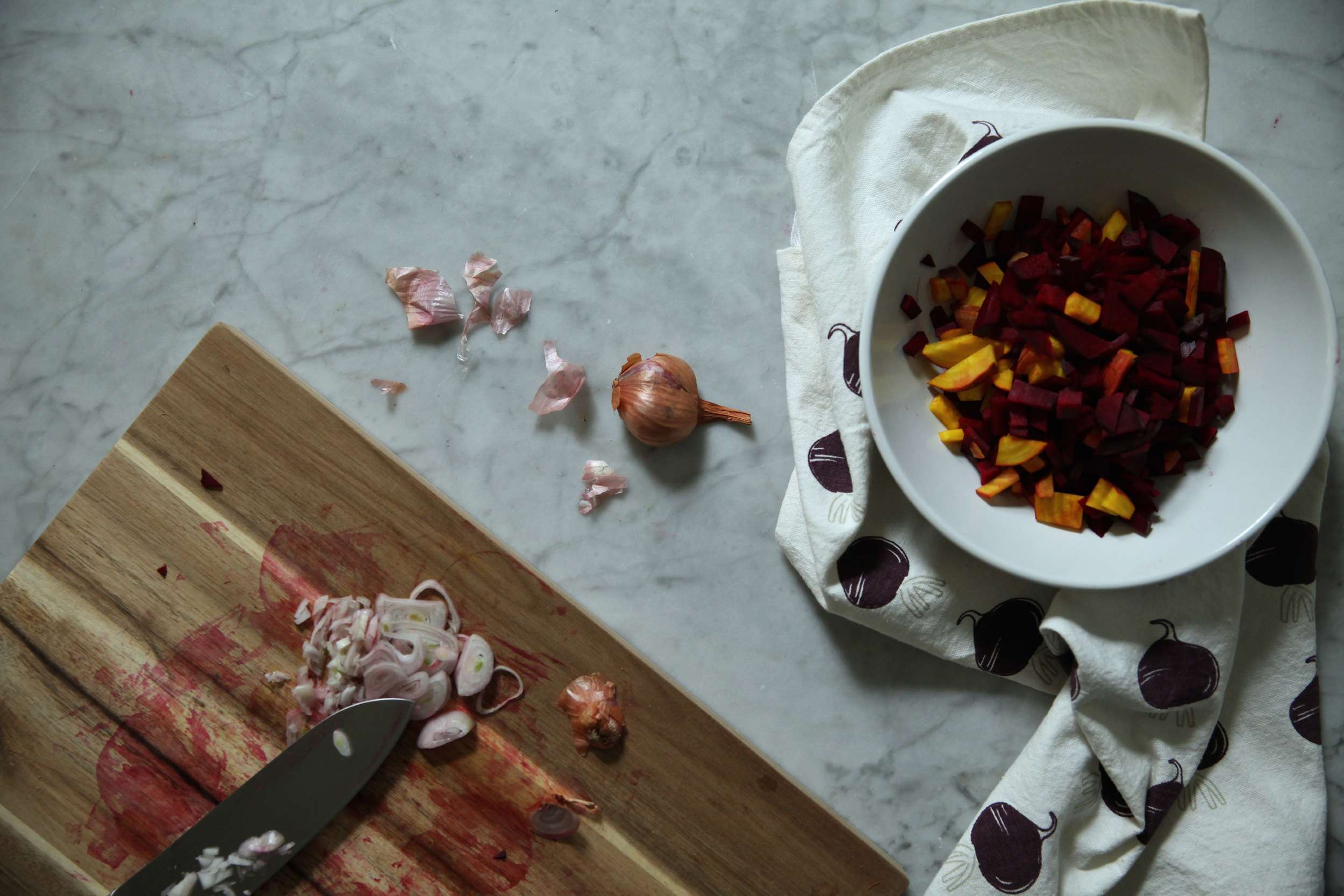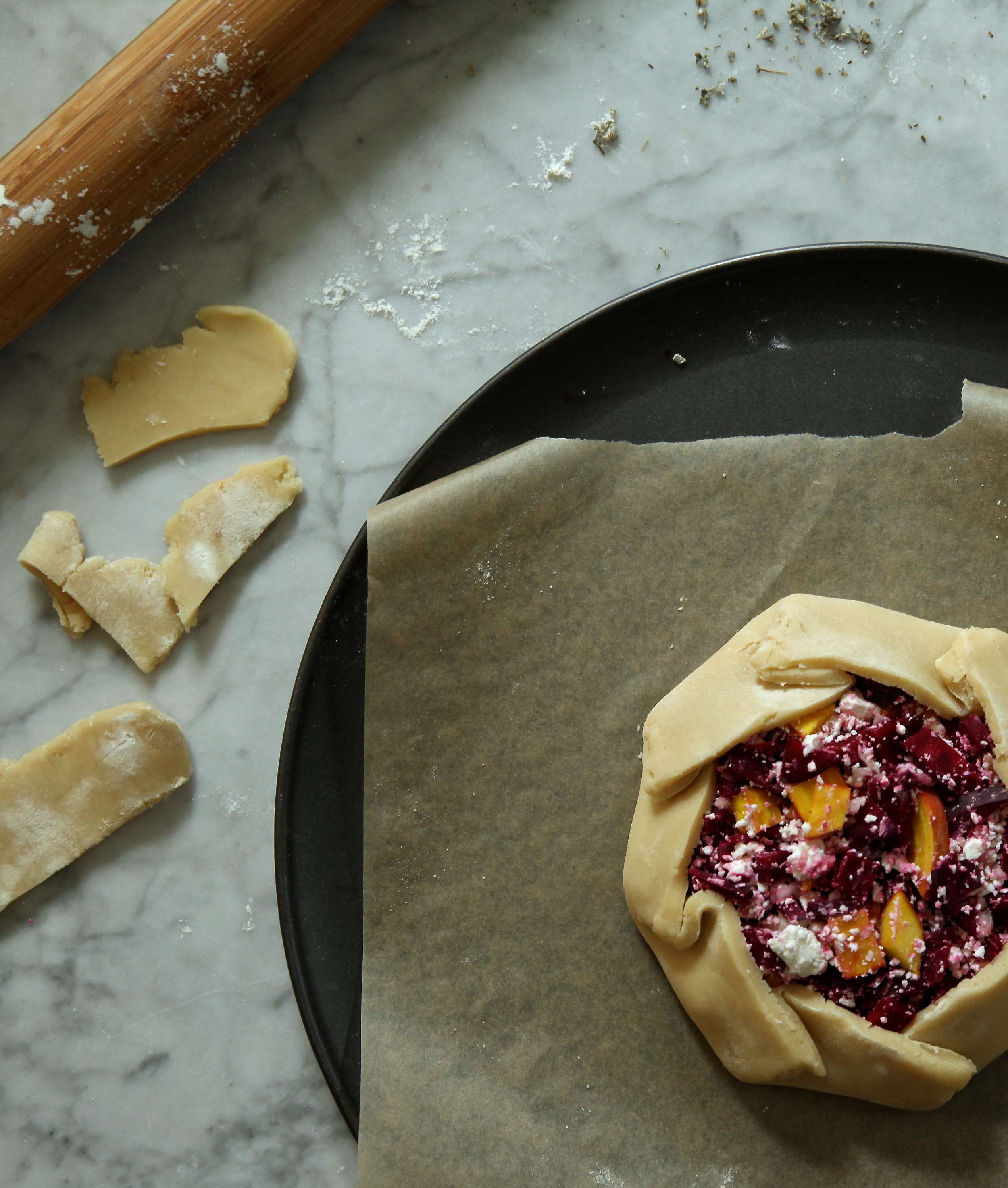 RECIPE
Pasty Crust
1 & 2/3 cups of flour

110 grams of salted butter, diced into pea-sized amounts

40 grams of unsalted butter,

diced into pea-sized amounts

4-5 tablespoons of ice cold water

1 teaspoon of sugar

1 teaspoon of garlic powder

1 egg white

1 teaspoon maldon salt
Beet Filling
2 red beets

1 gold beet

1 shallot

2 garlic cloves

1/2 tablespoon dried sage

1 teaspoon of salt

4 ounces of goat cheese crumbled
DIRECTIONS:
Use a standing mixer to combine dry ingredients for the pastry crust. With the mixer set on slow, add the chilled pea-sized butter until it is a crumbly texture.

Add cold water to dough mixture one tablespoon at a time. Once it forms a dough, remove dough and wrap it in plastic wrap. Then set in refrigerator for 40 to 60 minutes.

While the dough is chilling, chop the beets and shallot and mince the garlic. In a saute pan, with a bit of olive oil saute the beets, shallots, garlic, sage, and salt for about 8 minutes. Remove from heat and set aside.

Perheat oven to 400 degrees F.

Flour a flat surface and with a rolling pin, roll out your pastry crust to about 1/4 inch thick and 10 to 12 inches in diameter.

In a mixing bowl, add crumbled goat cheese. Pile beet filling in the center of the pastry dough leaving about 1 inch perimeter. Fold the perimeter crust around the filling.

With a pastry brush, brush the dough with the egg white wash. Sprinkle a bit of maldon salt on the crust then bake for 20 to 25 minutes.
GET THE LOOK: Beet Tea Towel || Seagate Dinner Plate in White || Acela Round Wine Tray || Forminimal Chopping Board || Kitchen Mitt || Oolong Silicone Trivet || Natural Bristle Dish Brush