Jobs | SmartFurniture.com
Job Opportunities at Smart Furniture
Working at Smart Furniture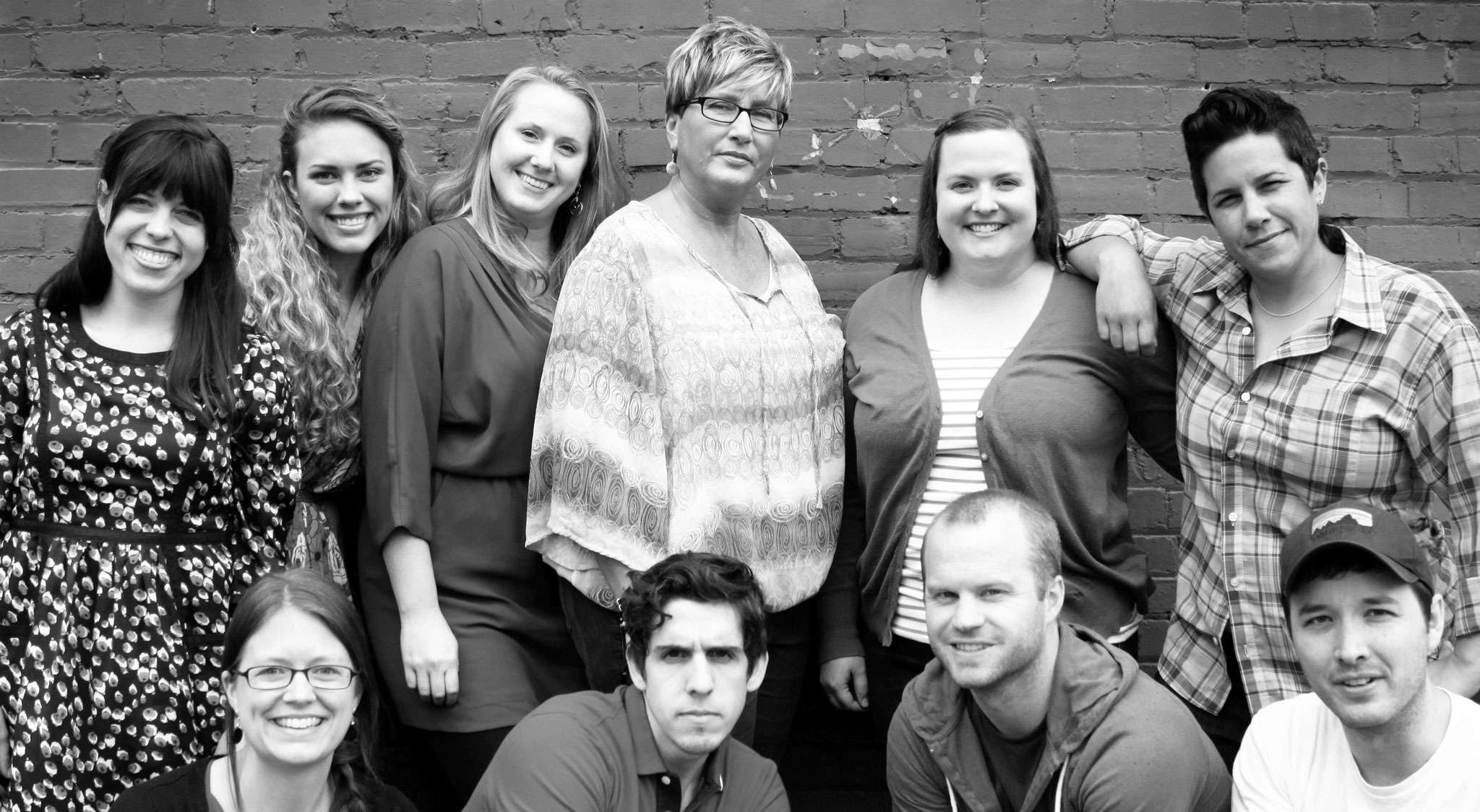 We invite those who want to play a vital role in our company's growth and success to join us at our home base in Chattanooga. Our team's goal is to provide every customer with the best experience anywhere. The people who work here are smart, hard working, and eager to thrive in an entrepreneurial environment.

If you're looking for the usual 9-to-5, this is not the job for you. We're looking for people who want to improve our company every day, who will put in the extra time to finish the task at hand, who seek new responsibilities and solve problems before being asked to do so, and who are willing to think, innovate, and commit themselves to making SmartFurniture.com the best company it can be.
Important: If you do not have a sense of humor, if you complain a lot, or if you feel like you are entitled to things, please do not apply.
However, if you love a challenge, laugh with people, strive for excellence, and make lemonade out of those pesky lemons, please do apply.
---
Current Job Openings at Smart Furniture
Purchasing Specialist & Customer Service Champion
Full Time
Chattanooga, TN
Smart Furniture is looking for a new Purchasing Specialist & Customer Service Champion who has a great attitude and loves helping people, playing a vital role in our company's growth and success. After all, we've got the best customer service you can find! You'll be helping us to maintain that great reputation. We offer customers thousands of options in their furniture shopping experience and we need another talented team member to make those website orders become a reality.
The primary responsibilities of this Purchasing Specialist include placing purchase orders with our vendors, monitoring shipping dates with the manufacturers, ensuring price accuracy with manufacturers and shippers, and communicating with customers about order details/updates. This position requires a person with a high degree of accuracy, strong organizational skills, the ability to be satisfied with relative consistency of daily tasks/workload, and strong competency in working fine details of numbers, codes, and skus.
This position is also partially comprised of a role as Customer Service representative. Typical duties include communicating with customers via telephone, email, live chat, and working with the Sales and Operations Teams to insure that the Smart Furniture Customer Service Team is providing the best customer service possible. Our ideal candidate will thrive in an entrepreneurial environment, possess the ability to learn quickly, and contribute to our mission of becoming the leading Internet retailer in our industry. Customer Service Team members report directly to the Operations Manager and will work closely with the Sales and Merchandising Teams to provide each customer with a great experience.
Primary Responsibilities
Purchasing
Placing purchase orders with our vendors to complete customers' orders
Working with vendors to ensure accuracy of info/pricing/content
Monitoring shipping dates and orders and communicating with vendors to ensure prompt order fulfillment
Build database skus for orders and for system optimization
Keep order database current
Communicate with customers to provide order updates
Update spreadsheets with new pricing info when periodic vendor price increases occur
Customer Service
Receive inbound calls from our customers
Respond to customers' emails, questions, concerns, etc.
Adopt a customer-centric approach to improve the customer experience
Speak with a friendly and engaging tone of voice to develop rapport
Analyze and provide creative solutions to customers' problems
Assist customers with site navigation, order placement and modification
Learn the most efficient ways to navigate SmartFurniture.com in order to help customers in a timely manner
Coordinate solutions between manufacturers, vendors, shippers, assemblers, customers, or any additional parties needed
Identify new solutions to existing problems
Seek new responsibilities and areas to contribute to team performance
Perform other duties as assigned
Requirements
Highly-detail oriented and with strong organizational skills
Work quickly with high degree of accuracy
A passion for customer experience and service excellence
A sincere interest in helping people
A problem-solving, solution-minded mentality
Positive thinker
Bachelor's degree or 2-4 years experience in purchasing
Ability to work independently yet contribute to team performance
Strong oral and written communication skills
Ability to build strong relationships with customers and teammates
Proficient ability to use computers and the internet
Experience in Excel, Microsoft Office, and familiarity with ERP systems
Ability to think on your feet, conducting root-cause analysis and responding promptly to customers
Willingness to work one weekend day if needed
Motivation to meet customer needs and solve customers' problems
Smart Furniture Employees enjoy:
Benefits: medical, dental, and vision insurance
Disability Insurance
Life Insurance
401(K)
Paid Vacation
A unique and innovative work environment
If you think this job is for you, we would love to hear from you! Please e-mail your cover letter and resume to jobs@smartfurniture.com.
If you're looking to go a step beyond, feel free to send in a short video link of yourself (you could do unlisted youtube link or Dropbox link), to help us to get to know you a little better. In the video, you could answer these questions:
Why do you think you're a good fit?
What are a couple of examples from your school or work experience that makes you feel you're qualified?
What does good customer service mean to you?
What's something fun about you that you'd like to share?