Jobs | SmartFurniture.com
Job Opportunities at Smart Furniture
Working at Smart Furniture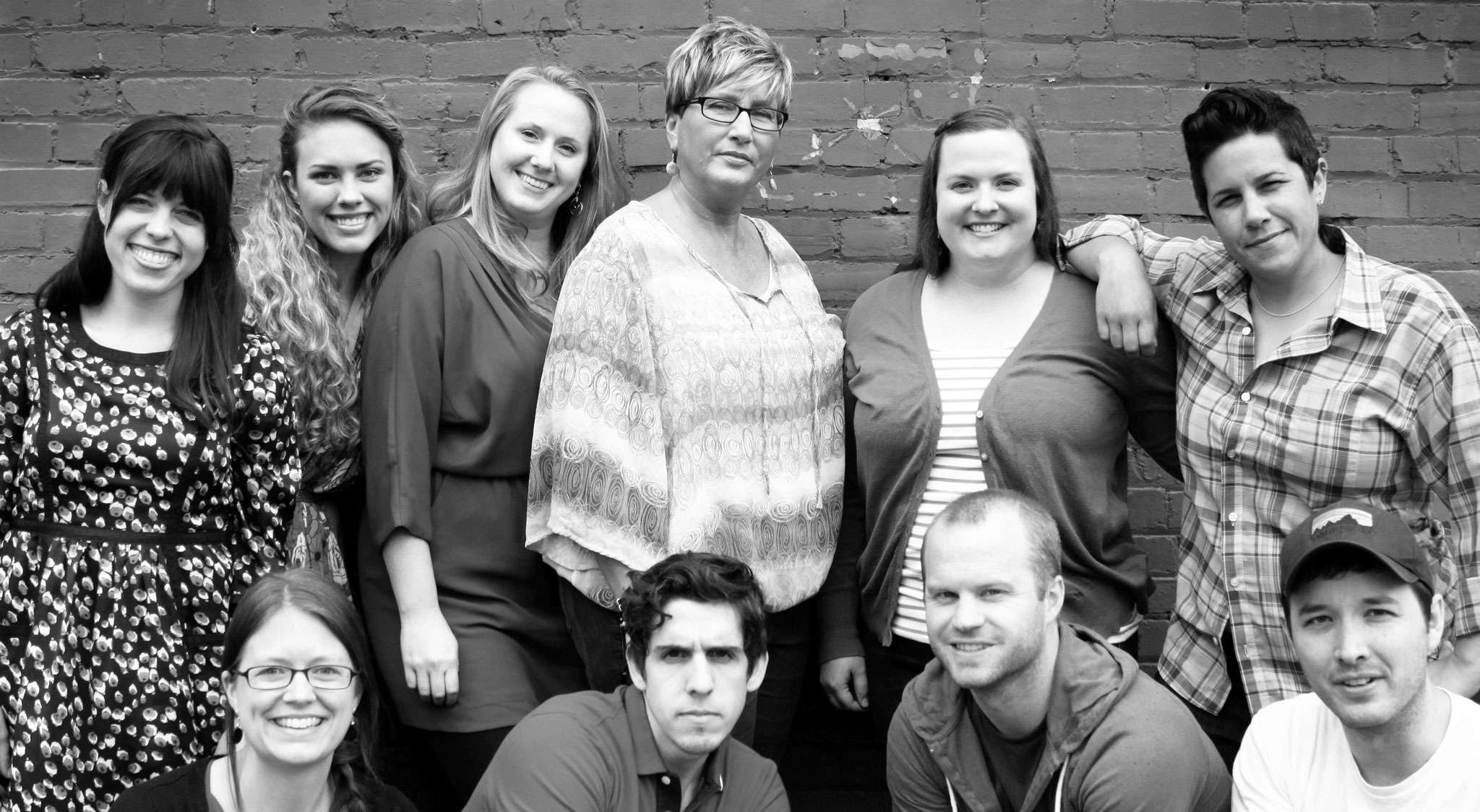 We invite those who want to play a vital role in our company's growth and success to join us at our home base in Chattanooga. Our team's goal is to provide every customer with the best experience anywhere. The people who work here are smart, hard working, and eager to thrive in an entrepreneurial environment.

If you're looking for the usual 9-to-5, this is not the job for you. We're looking for people who want to improve our company every day, who will put in the extra time to finish the task at hand, who seek new responsibilities and solve problems before being asked to do so, and who are willing to think, innovate, and commit themselves to making SmartFurniture.com the best company it can be.
Important: If you do not have a sense of humor, if you complain a lot, or if you feel like you are entitled to things, please do not apply.
However, if you love a challenge, laugh with people, strive for excellence, and make lemonade out of those pesky lemons, please do apply.
---
Current Job Openings at Smart Furniture
Studio Manager
Do you love design, furniture, and retail? Perfect. This is the job for you.
We're looking to fill the manager position for Smart Furniture Studio. Smart Furniture is one of the top 3 furniture stores in Chattanooga, and people from all over the Southeast visit us every year. The Smart Furniture studio has a powerful connection to the Chattanooga community. It's the best place in Tennessee to shop for furniture, and it's one of the most beautiful furniture showrooms around. If you think you have what it takes to manage our studio, we'd love to hear from you. Here are some of the things you'll be expected to do:
POSITION RESPONSIBILITIES:
Community Outreach: The Smart Furniture Studio is highly involved in the comings and goings of Chattanooga. This includes charity work, involvement with the Chattanooga Chamber of Commerce, collaborating with the Homebuilders Association, and supporting the strong entrepreneurial ecosystem in Chattanooga. You'll be working with many small and large businesses, builders, architects, home owners, and designers to make Chattanooga's residential and commercial interiors look awesome.
Must be available to work Saturdays: We're a retail store, which means you'll have to work some Saturdays (Saturday hours aren't long, and they're super fun). This job is considered full time, and there may be weeks where you put in more hours than others. Your schedule must be flexible.
Event Planning: Smart Furniture hosts educational seminars, charity events, socials, and partner brand showcases. You'll oversee the planning, communication, and messaging in conjunction with the Smart Furniture marketing team.
Marketing Collaboration: Smart Furniture studio has a strong brand and is highly regarded in the Southeast as a premium furniture retailer. You will work in conjunction with the Smart Furniture marketing team to ensure that SmartFurniture.com and the studio are working lockstep to build a consistent vision for the business and are fostering congruent communication.
Budget Management: You'll have to keep up with some numbers. Excel experience a big plus.
Studio Employee Schedule: You'll be in charge of maintaining and establishing the working schedule for all studio employees. You'll be ensuring that the Studio has coverage, is well represented, and is adequately staffed.
New Studio Employee Hires: You'll be the boss, so it'll be up to you to hire any new Studio representatives.
Negotiation: Being in the furniture world requires negotiation with vendors, customers, and clients.
Project Management: The buzziest of buzzwords, what we really mean by project management is arranging deliveries, overseeing installations, and coordinating build-outs.
REQUIREMENTS:
Passionate about furniture, interior design, and building the Smart Furniture Brand.
Bachelor's degree in interior design or architecture preferred but not required.
Must have impeccable customer service skills.
Ability to think critically and strategically about merchandising, marketing collaboration, and store design.
Robust written, verbal and interpersonal communication skills
Strong organizational skills
Interpersonal and extroverted—you'll be talking to a bunch of folks
Goal and Sales Oriented
Comfortable in Leadership
Familiarity with residential and commercial furniture design.
Smart Furniture Employees enjoy:
Benefits: medical, dental, and vision insurance
Disability Insurance
Life Insurance
401(K)
Paid Vacation
A unique and innovative work environment
If you think this job is for you, we would love to hear from you! Please e-mail your cover letter and resume to jobs@smartfurniture.com.
We look forward to hearing from you!
---
Shipping Clerk / Warranty Technician / Delivery Driver
90 Day Initial Trial (Full Time) with Intent to Hire Full Time
Chattanooga, TN
Smart Furniture is looking for a new Shipping Clerk who has a great attitude and loves helping people. You will play a vital role in our company's growth and success. We've got the best customer service in the world, and you'll help us maintain that great reputation.
The primary responsibilities of our Shipping Clerk include coordinating shipments from vendors to customers, receiving shipments at our warehouse, diagnosing furniture issues, performing repairs, and completing local furniture deliveries to customers. The Shipping Clerk will report to the Warehouse Manager and the Operations Manager and work closely with the Sales and Customer Service Teams to provide the best possible logistical solutions for customers.
Primary Responsibilities
Coordinate shipments from vendors to customers
Use quoting tools to select the most appropriate shipper to use
Receive and inspect incoming shipments and returned products at the warehouse
Diagnose any product issues, determine parts needed, and perform repair
Respond to customers who make warranty request submissions and coordinate repair plan of action
Perform local deliveries, usually 1-2 days each week
Perform assemblies for local deliveries while providing excellent in-person service
Adopt a customer-centric approach to improve the customer experience
Develop a thorough understanding of popular brands and products, including how to fix common issues
Record video walkthroughs of a repair process as needed (no video editing skills required)
Assist in warehouse organization and inventory
Drive a forklift after training class is completed
Coordinate logistical solutions between manufacturers, vendors, shippers, assemblers, customers, or any additional parties needed
Identify new solutions to existing problems
Seek new responsibilities and shipping solutions to optimize shipping costs, times, and other efficiencies
Perform other duties as assigned
Requirements
Strong mechanical ability, capable of diagnosing, fixing and assembling furniture products
Proficient use of computers, the internet, and willingness to learn new systems
Ability to lift/carry heavy boxes and furniture during deliveries
A passion for customer experience and service excellence
A sincere interest in helping people
A positive thinking, problem solving, solution-minded mentality
A valid driver's license for driving delivery vehicles (No CDL needed)
2+ years relevant experience in shipping, product support, mechanical work, or customer service
Ability to work independently and alongside a team
Strong oral and written communication skills
Detail oriented and organized
Ability to build strong relationships with customers, teammates, and vendors
Typical schedule: Monday - Friday, 7:30am-4:30pm
Motivated to meet fluid customer needs and solve problems
Strong work ethic
Benefits Include:
Medical, dental, and vision insurance
Disability Insurance
Life Insurance
401(K) after 12 months
Paid Vacation
If you think you're the person for this job, we'd love to hear from you! Please e-mail your resume and cover letter to jobs@smartfurniture.com. We look forward to meeting you!