Job Opportunities at Smart Furniture
Working at Smart Furniture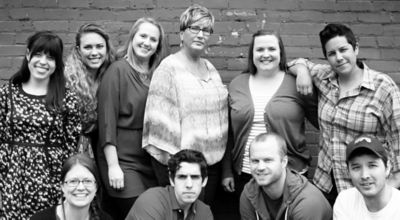 We invite those who want to play a vital role in our company's growth and success to join us at our home base in Chattanooga. Our team's goal is to provide every customer with the best experience anywhere. The people who work here are smart, hard working, and eager to thrive in an entrepreneurial environment.

If you're looking for the usual 9-to-5, this is not the job for you. We're looking for people who want to improve our company every day, who will put in the extra time to finish the task at hand, who seek new responsibilities and solve problems before being asked to do so, and who are willing to think, innovate, and commit themselves to making SmartFurniture.com the best company it can be.
Important: If you do not have a sense of humor, if you complain a lot, or if you feel like you are entitled to things, please do not apply.
However, if you love a challenge, laugh with people, strive for excellence, and make lemonade out of those pesky lemons, please do apply.
---
Current Job Openings at Smart Furniture
Oh no, we don't currently have any open positions. :(
---
Argh. We currently don't have any open positions at this time, but we're always on the lookout for talented people that want to be a part of our team. Think you'd be a good fit? Please feel free to email your resume to jobs@smartfurniture.com for future consideration.