At Smart Furniture, we stand behind the stuff we sell. That's why we have the most generous return policy in the furniture business. Many of us own the same furniture that we recommend to our customers. That's what this blog post is about. We're going to highlight the great pieces of furniture that we fell in love with so much that we had to put it in our own homes.
-------------
First up is the Tribeca Sofa.
Melanie Silva has worked at Smart Furniture for the better part of the decade, and she's the Vice President of Sales. Needless to say, she knows furniture. About three and a half years ago, she needed to replace her sofa. She knew she wanted something with squishy, soft, and snuggable cushions.
So she went with the Tribeca Sofa by Younger, rated our third most cushy sofa on Smart Furniture.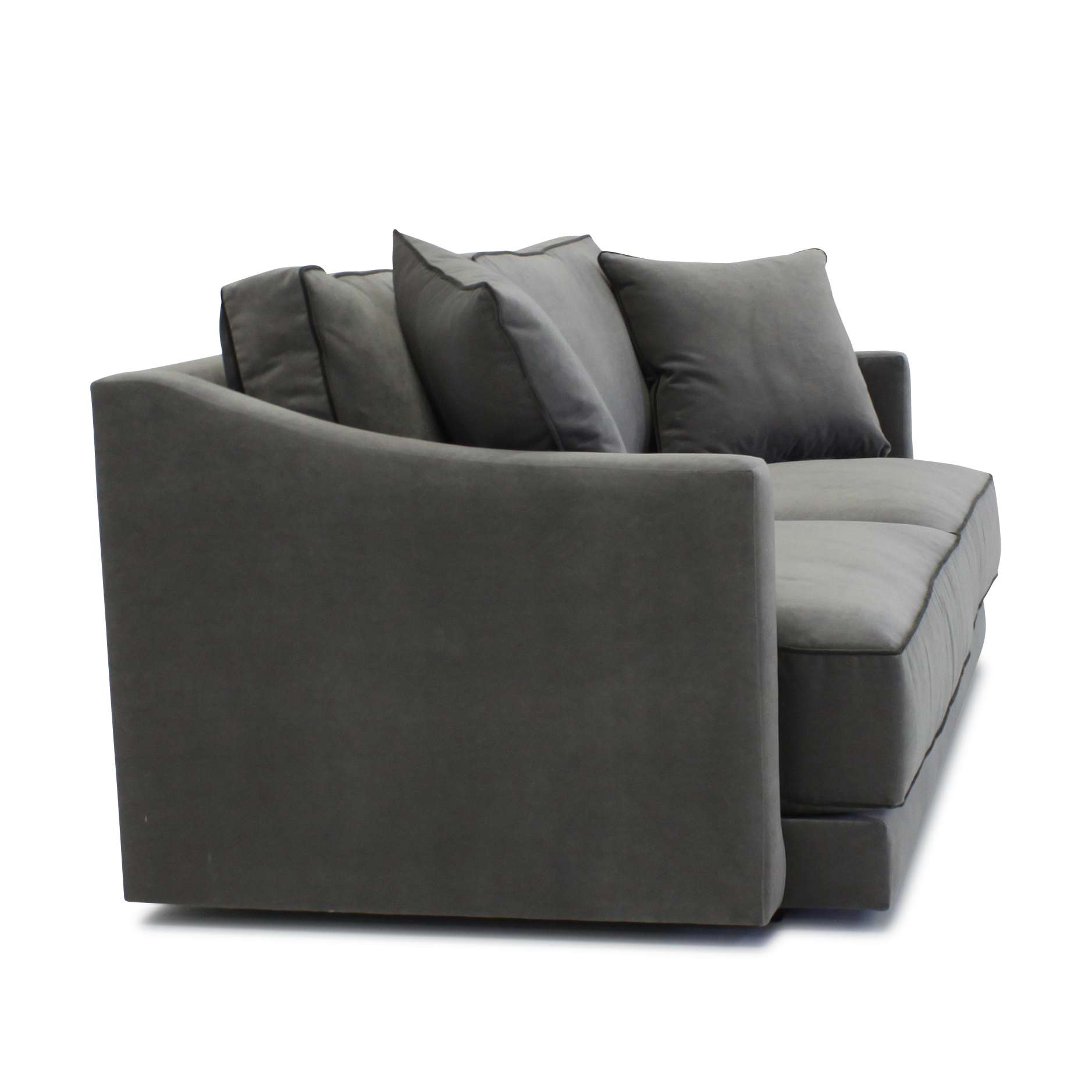 How long have you had your sofa?
Melanie: 3 years and 4 months. If it was a toddler I would tout 40 months.
What initially drew you to the Tribeca?
Clean, modern lines with a cushy, comfortable sit.
What do you like best about your sofa?
The velvet. I really wanted a velvet, modern sofa that was comfortable. I went with a light grey and a darker grey welt in the same fabric. Tribeca was customizable to my exact specifications.
What do you like least about your sofa?
I have an old house and I don't like that I gave up leveling feet with my last sofa. Tribeca has a floating base, which means it has no visible legs. Because of this I am unable to height adjust parts of the sofa for my uneven floors.
-------------
So there you have it! The person who arguably knows more about sofas than anyone else in Chattanooga chose the Tribeca Sofa by Younger Furniture for her home. She loves it, and we think you will too.
If you want to own one yourself, you can shop the sofa version here, or upsize to the sectional sofa here. Nap time awaits!