Stressless Crown Chair Large by Ekornes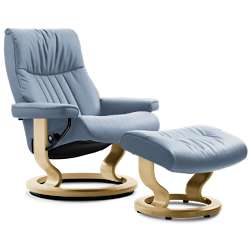 Stressless Crown Chair Large by Ekornes
STCROWNLGCH-QS-PALOMA FUNGHI-WENGE
Arrival Timeline
|
Quick Ship - Ships Out in 4-5 Weeks
Upholstery
|
Funghi Paloma Leather
+$200.00
Frame Color
|
Wenge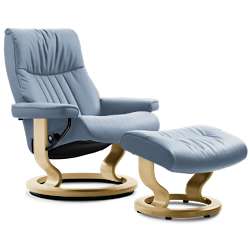 Stressless Crown Chair Large by Ekornes
STCROWNLGCH-SP-PALOMA CHESTNUT-03
Arrival Timeline
|
Special Order - 10 to 14 Weeks
Upholstery
|
Chestnut Paloma Leather
+$200.00
Frame Color
|
Brown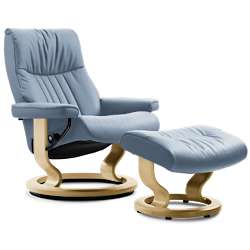 Stressless Crown Chair Large by Ekornes
STCROWNLGCH-SP-CORI BLACK-BLACK
Arrival Timeline
|
Special Order - 10 to 14 Weeks
Upholstery
|
Black Cori Leather
+$300.00
Frame Color
|
Black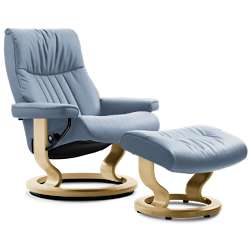 Stressless Crown Chair Large by Ekornes
STCROWNLGCH-QS-PALOMA FUNGHI-WENGE
Arrival Timeline
|
Quick Ship - Ships Out in 4-5 Weeks
Upholstery
|
Funghi Paloma Leather
+$200.00
Frame Color
|
Wenge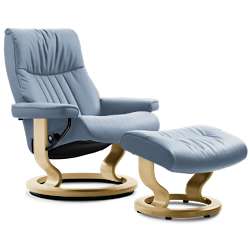 Stressless Crown Chair Large by Ekornes
STCROWNLGCH-SP-PALOMA CHESTNUT-03
Arrival Timeline
|
Special Order - 10 to 14 Weeks
Upholstery
|
Chestnut Paloma Leather
+$200.00
Frame Color
|
Brown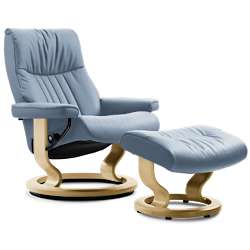 Stressless Crown Chair Large by Ekornes
STCROWNLGCH-SP-CORI BLACK-BLACK
Arrival Timeline
|
Special Order - 10 to 14 Weeks
Upholstery
|
Black Cori Leather
+$300.00
Frame Color
|
Black
Don't see a configuration you like? Customize your Stressless Crown Chair Large by Ekornes.
Stressless Crown Chair Large
by Ekornes Stressless
At A Glance:
Take a trip down memory lane with the Stressless Crown Chair. As with all Stressless chairs, the Crown is designed to be one of the most comfortable, ergonomically supportive chairs that money can buy. This particular model draws on classic aesthetics which are combined with groundbreaking modern features to give you an unparalleled sitting experience. Boasting Stressless's easy glide technology, patented Comfort Zone technology, and integrated lumbar support, the Crown Chair will give you a paradisiacal sitting experience for reading, watching TV, or afternoon naps. Available in two sizes and scores of leathers, this chair is destined to become your new favorite place in the home.
This chair also comes available in a small and a medium size.
If you're looking for the Crown Chair Large with Signature Base, you can find it HERE.
Features:
Overall Dimensions: 40.5" h x 33" w x 31" d
The Plus system adjusts the lumbar support along with the headrest to give you perfect support in any position
The Stressless Glide wheels let's you adjust to the most comfortable position simply by using your body weight
Comfort Zones give you the best seating comfort in any position
See all product information and details here