Bella Manual Relaxer with Lock by IMG Norway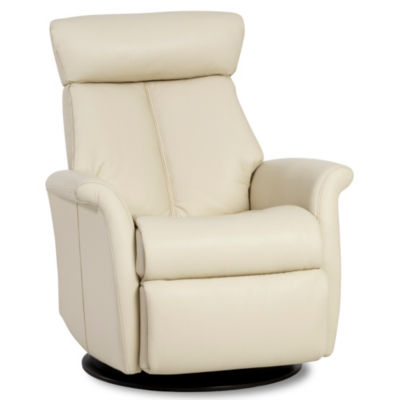 Size
|
Standard
Upholstery Color
|
Trend Smoke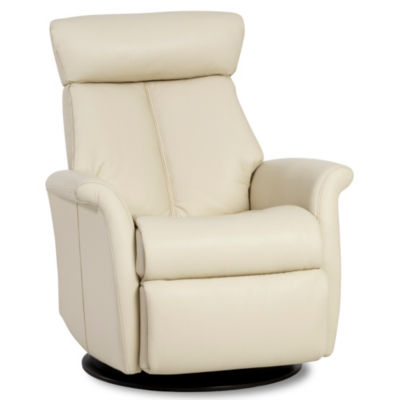 Size
|
Large
+$44.00
Upholstery Color
|
Trend Smoke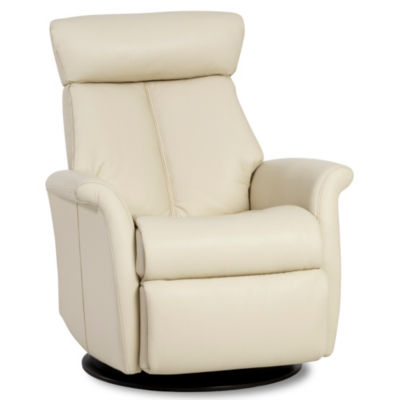 Size
|
Standard
Upholstery Color
|
Trend Smoke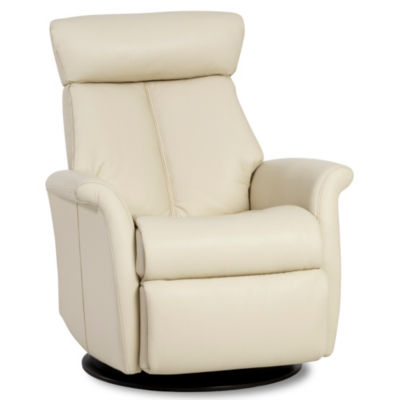 Size
|
Large
+$44.00
Upholstery Color
|
Trend Smoke
Don't see a configuration you like? Customize your Bella Manual Relaxer with Lock by IMG Norway.
Bella Manual Relaxer with Lock
by IMG Norway
At A Glance:
The Bella Manual Relaxer ain't your graindaddy's recliner. This modern and sleek lounge chair takes what you love about recliners and makes it look good. Designed in Norway, this chair is made to be comfortable, attractive, and ergonomic. Featuring things like an adjustable headrest and locking mechanism, this chair is perfect for watching TV, reading a book, or just relaxing with the family. If you have a baby in the house, the gliding function will make naps a breeze. This chair is truly a jack of all trades.
NORWEGIAN QUALITY: All IMG products meet the highest quality standards. The reclining mechanism with integrated footrest is made by the largest specialized mechanism supplier in the world. The construction is based on a hard wood and steel frame with IMG's unique molded foam.
MANY UNIQUE COMFORT FUNCTIONS: The IMG Relaxers offer five different built-in functions:
Swivel
Effortless reclining and adjustable back rest angle
Foldable footrest
Gliding / rocking function
Adjustable head and neck support
COLD-CURE MOLDED FOAM: This spaceage material encases the interior steel frame and sinuous springs, allowing for body-friendly curvatures to be covered with glove-fitted upholstery. This guarantees absolute comfort and durability.
LUXURIOUS FEEL AND TOUCH: A layer of soft high resilient polyurethane foam with fibers ensures a luxurious feel and extra softness.
ADJUSTABLE HEAD AND NECK SUPPORT: Exclusive adjustment system that allows your head and neck to rest in an infinite number of comfort positions. It can easily be adjusted by a handgrip.
GLIDER/ROCKING LOCKER: IMG Relaxers are delivered with a mechanism that makes it possible for the user to lock the gliding/rocking function.
DIFFERENT SIZES TO FIT EVERY NEED: IMG Norway recliners come in a compact size, a medium size, and a large size in order to meet the needs of every consumer.
Standard: 32"W x 36"D x 44" H. Seat Width: 19.6". Seat Height: 18.1". Seat Depth: 22". Total Reclined Depth: 66.9".
Large: 33.4"W x 37"D x 44.4" H. Seat Width: 21.6". Seat Height: 18.8". Seat Depth: 23.2". Total Reclined Depth:68.5".
See all product information and details here