Harbord Sofa by Gus Modern
No items matched the specified filters!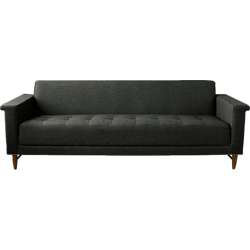 Harbord Sofa by Gus Modern
HARBORDS-LEASIDE DRIFTWOOD
Color
|
Leaside Driftwood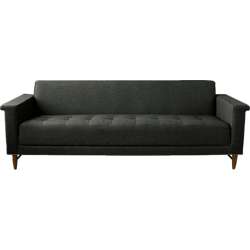 Harbord Sofa by Gus Modern
HARBORDS-PARLIAMENT STONE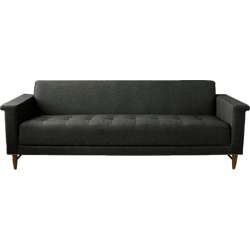 Harbord Sofa by Gus Modern
Don't see a configuration you like? Customize your Harbord Sofa by Gus Modern.
Harbord Sofa
by Gus Modern
At A Glance:
The Harbord Loft Bisectional Sofa is one of the most decked-out sofas in Gus Modern's lineup, with mid-century inspired features ranging from the tapered, solid wood legs with stringer accents to the thick, tufted seat cushions. Flanged arms provide handy armrests - or bookrests.
What's To Like:
The style of this three-seat sofa is at once classic and modern. It's really helped along by the stunning flanged arms that define the piece.
If you want to anchor the look of your living space, you'll love this sofa. It's a solid, stylish piece that has a distinct presence.
Live big with a smaller footprint - this medium size sofa is great for in-between sized living spaces.
What's Not to Like:
With all its accents and thick tufted upholstery, the Harbord Sofa ends up costing a pretty penny.
The Bottom Line:
The Harbord Sofa from Gus Modern is, notwithstanding its sticker price, a great deal for those who like sofas with crafty details and accents. It's modern and classic/contemporary at the same time.
Features:
Overall dimensions: 28" h x 83.5" w x 33" d
Seat depth: 22.5"
Seat height: 17"
Arm height: 23"
FSC-certified wood frame and legs
Flanged arm style
Blind-tufted upholstery
Plastic glides on all four legs to prevent floor damage
See all product information and details here