Nelson Marshmallow Sofa by Herman Miller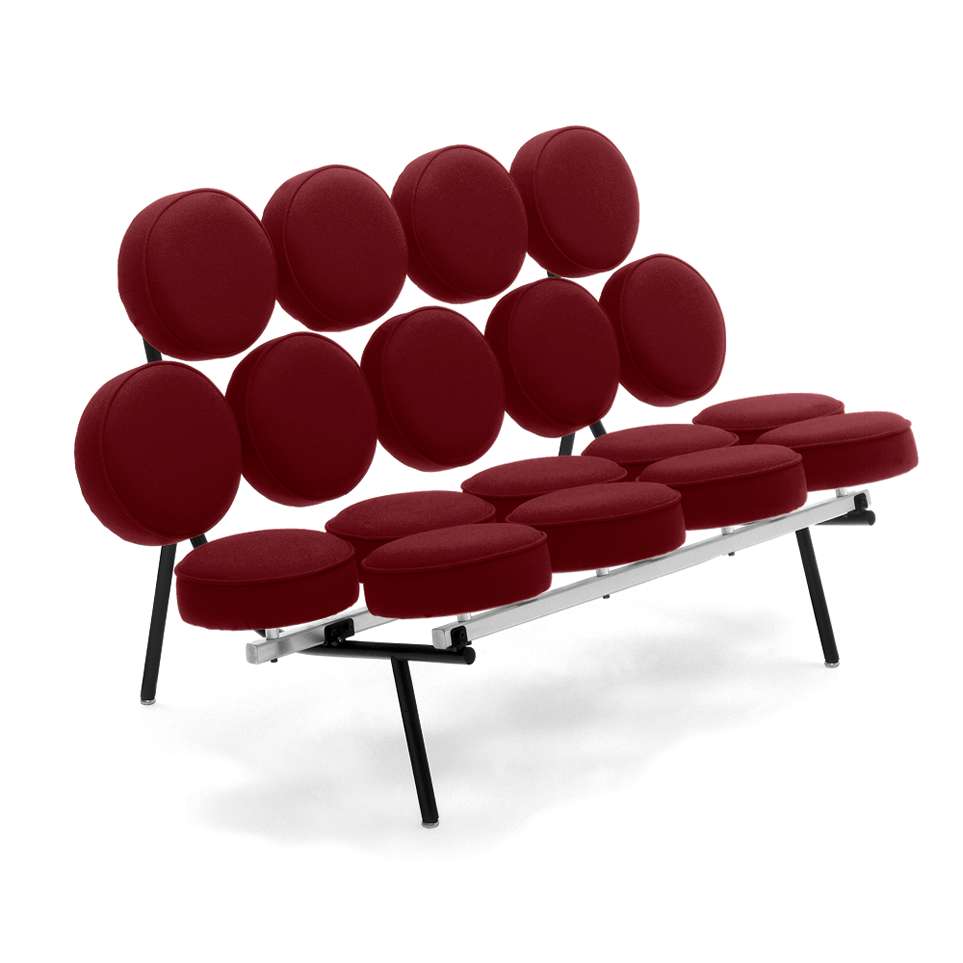 Nelson Marshmallow Sofa by Herman Miller
Upholstery
|
Crepe
Color
|
Claret Crepe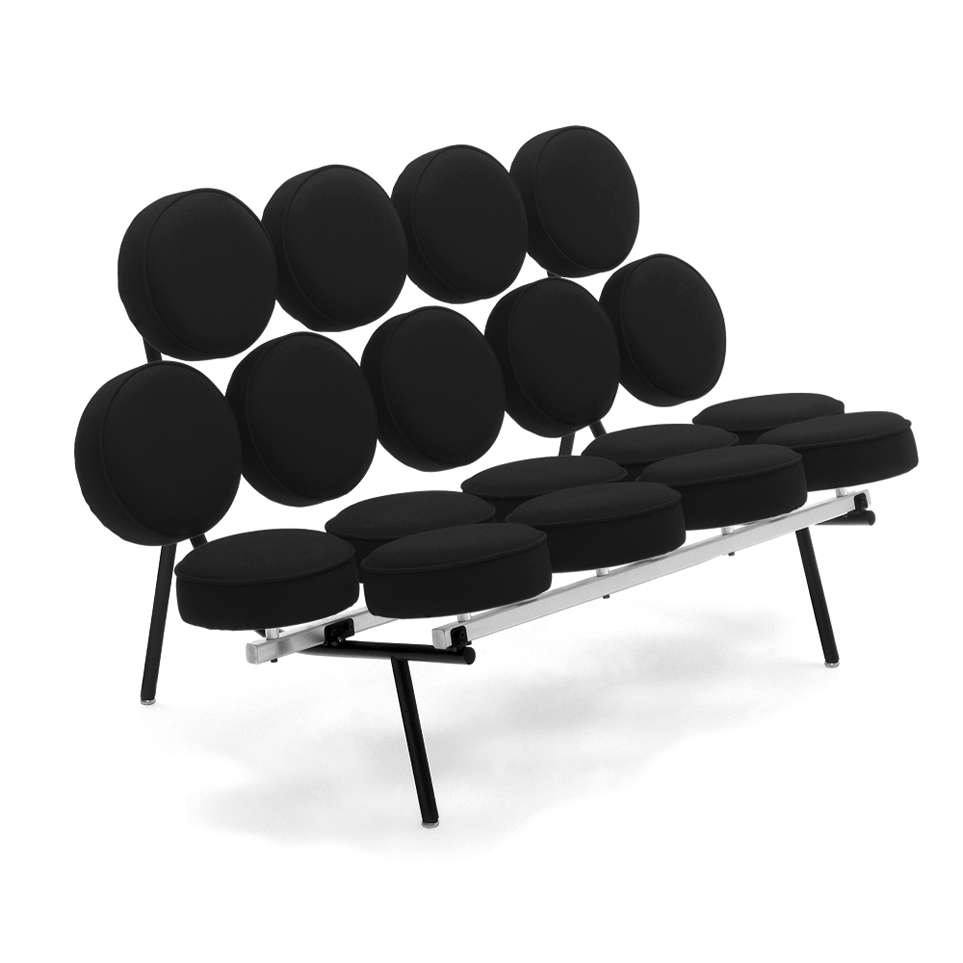 Nelson Marshmallow Sofa by Herman Miller
Upholstery
|
Crepe
Color
|
Licorice Crepe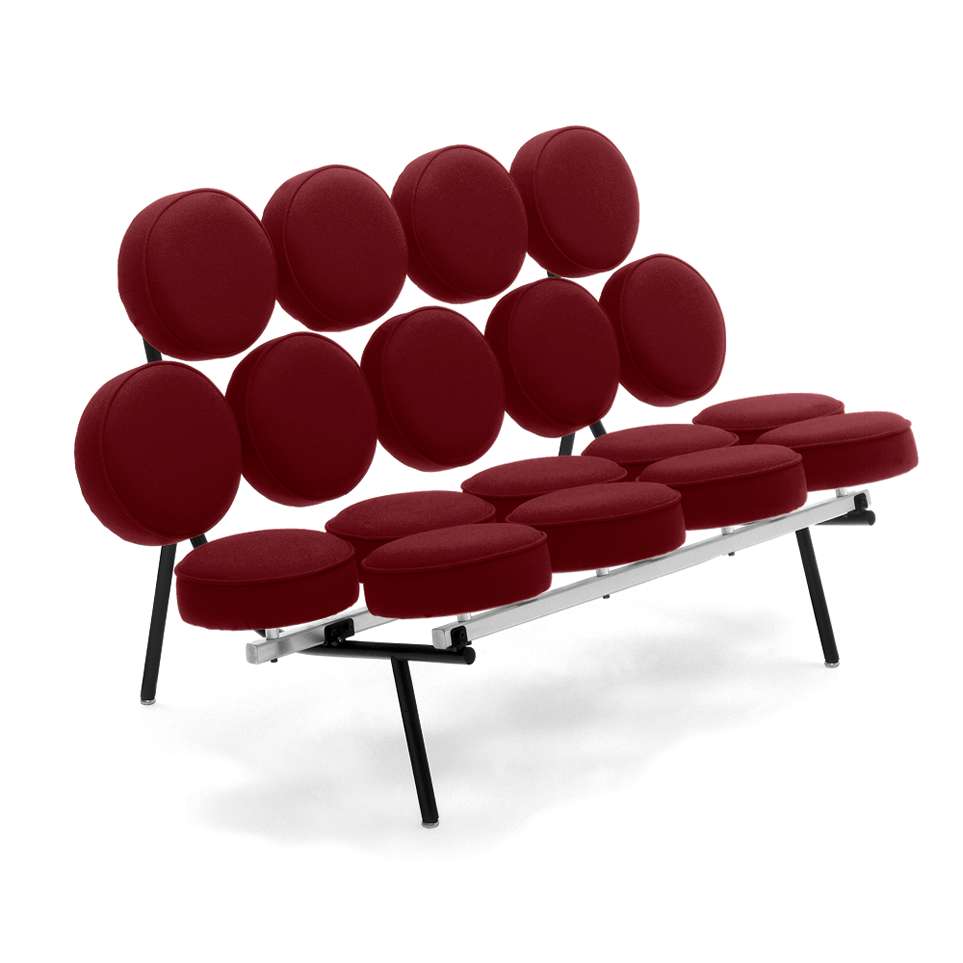 Nelson Marshmallow Sofa by Herman Miller
Upholstery
|
Crepe
Color
|
Claret Crepe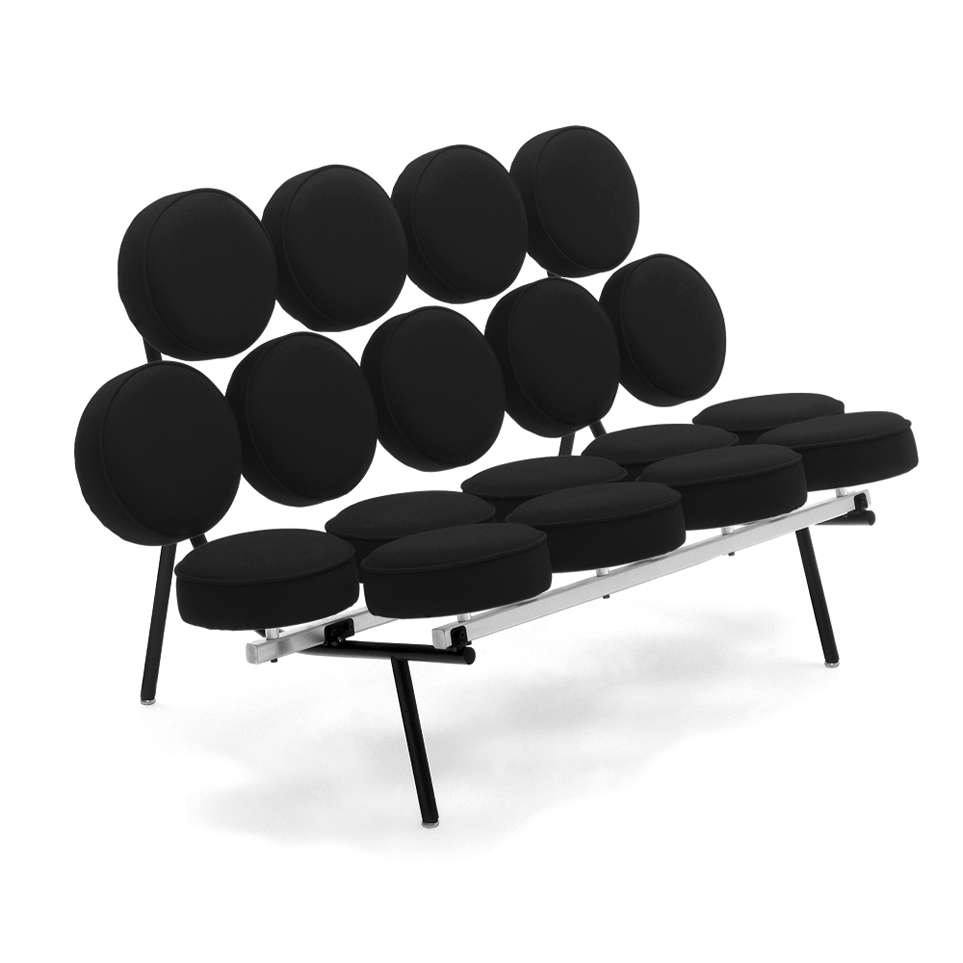 Nelson Marshmallow Sofa by Herman Miller
Upholstery
|
Crepe
Color
|
Licorice Crepe
Don't see a configuration you like? Customize your Nelson Marshmallow Sofa by Herman Miller.
Nelson Marshmallow Sofa by Herman Miller
designed by George Nelson
At A Glance:
The playful Nelson Marshmallow Sofa is a landmark of modern design that's still turning heads and making people smile. The cushions can be all the same color or in multiple colors for the right look in a private office, lobby, lounge, living room, or den. It's a one-of-a-kind whimsical design with 18 round, upholstered cushions that float on the frame. The cushions are also detachable for easy cleaning and interchanged to equalize wear or create a new look.

What's To Like:
The Marshmallow Sofa is a combination of art and whimsy, with such a unique form that it's unmistakable. In Herman Miller's crowd of Mid-Century classics, this sofa stands out. And why shouldn't it? With its origin in George Nelson's desire to use foam scraps that were accumulating, and its current day collection of fine leathers and soft textile upholstery, this is one sofa that you'll be proud to own. It's truly a piece of decor history.

What's Not to Like:
Well, let's start with the price, and proceed to the multiple-cushion form. This isn't (and isn't trying to be) the ultimate comfy couch. It's a piece of sculpture with roots in the furniture world. In that respect, there isn't much to dislike. The Marshmallow Sofa's a classic.

The Bottom Line:
The Marshmallow Sofa is completely true to George Nelson's original design and detailing. With the unique multi-cushion design and steel frame, he accomplished his goal of reducing waste through re-use, and created a memorable modern sofa.

Details:
Overall: 31" h x 52" w x 29" d
Seat Height: 16"
Brushed-finish tubular steel frame with black satin-finish legs
18 circular cushions with polyester fabric or leather upholstery
Glides for hard floor or carpet

Leather Options:
Stock Leather
Chromium free and from Austria this stock Herman Miller leather is a winner for most. With a matte, soft feel this is the most popular leather used on Herman Miller upholstered items.
Dream Cow Leather
With a gentle calfskin grain (it's not calfskin though, its European full grain aniline dyed cowhide), this leather is soft and comes in many great colors to accent your decor. This is a leather of great versatility, perfect when Royal Hide is out of budget, but where the look is wanted.
Metallic Dream Cow Leather
A gentle calfskin grain (again, not calfskin but European full grain aniline dyed cowhide), infused with metals and soft shine, on cowhide for huge versatility. Updated, offbeat, moody colors.
The Herman Miller Nelson Marshmallow Sofa is also known by the following manufacturer Item Number: 5670.
See all product information and details here