Rectangular Extending Dining Table SM 19 by Skovby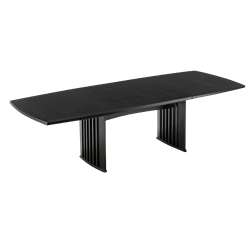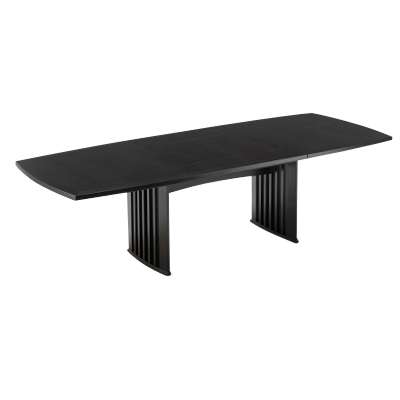 Rectangular Extending Dining Table SM 19 by Skovby
Arrival Timeline
|
Quick Ship - 1-2 Weeks
Color
|
Cherry Lacquered Veneer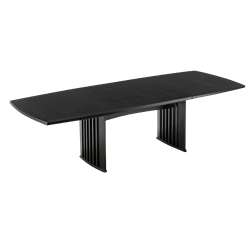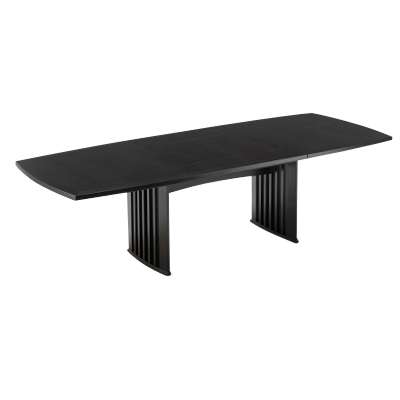 Rectangular Extending Dining Table SM 19 by Skovby
Arrival Timeline
|
Quick Ship - 1-2 Weeks
Color
|
Cherry Lacquered Veneer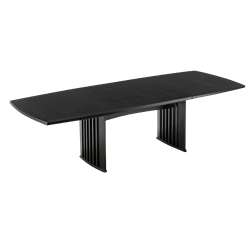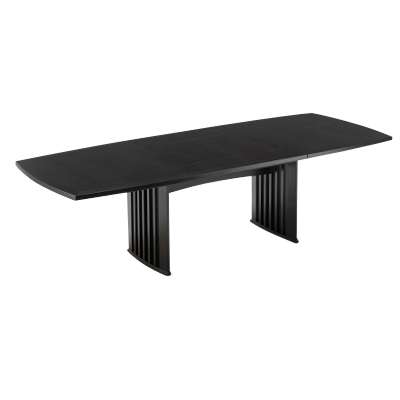 Rectangular Extending Dining Table SM 19 by Skovby
Arrival Timeline
|
Special Order - 8 to 12 Weeks
Color
|
Walnut Lacquered Veneer
Don't see a configuration you like? Customize your Rectangular Extending Dining Table SM 19 by Skovby.
Skovby Rectangular Extending Dining Table SM 19
This ingeniously designed dining table features 1 folding leaf that is stored under the tabletop - to be revealed when you pull one end of the table out. The two ends of the table glide away from each other while the base stays firm. The leaf rises up and presents itself to be folded out to accommodate your guests, and folds down easily when you're in need of a shorter table. The supports are structurally eye-catching, at the same time as serving a useful purpose - to define space and provide support. Some assembly required.
SM 19 Dining Table Features:
Extendable from 69-100" long, and 39" wide
Seats 6 when closed, 10 when fully extended
1 folding leaf stored under table top
Wood veneer has a lustrous grain, and multiple finish options
See all product information and details here