Round Expanding Dining Table SM 32 by Skovby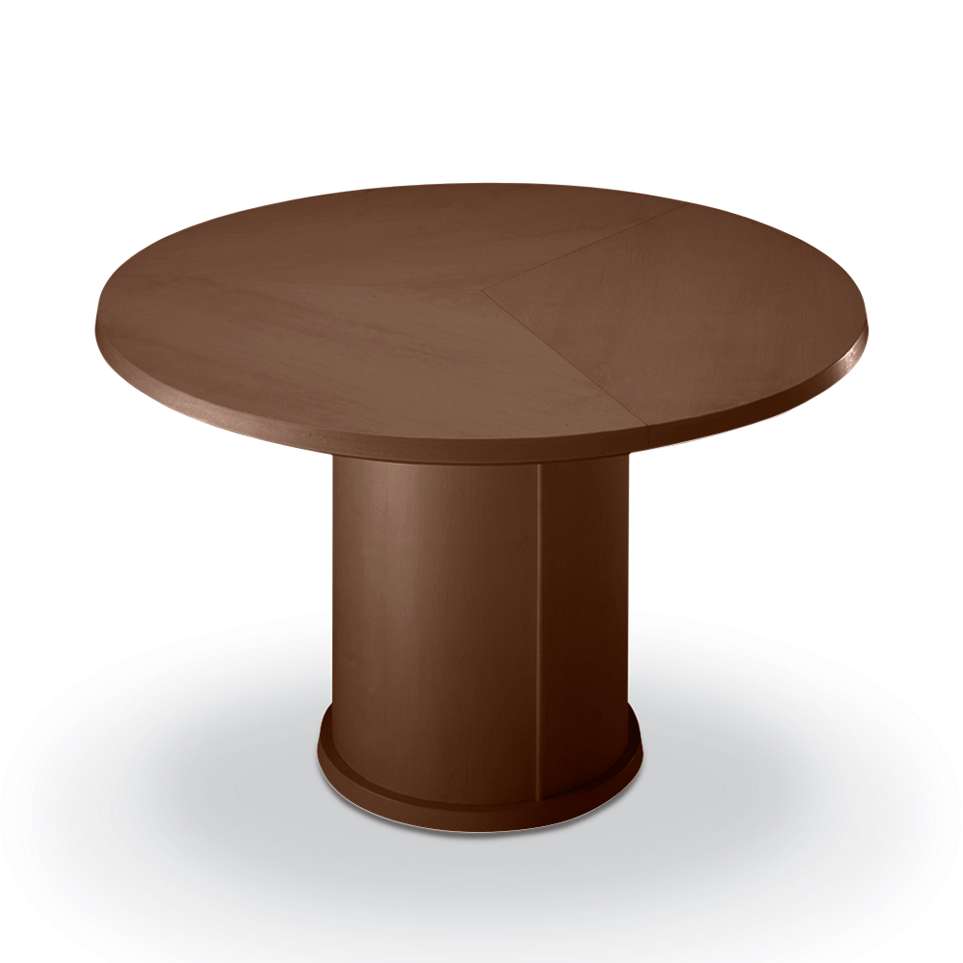 Round Expanding Dining Table SM 32 by Skovby
Arrival Timeline
|
Quick Ship - 1-2 Weeks
Color
|
Walnut Lacquered Veneer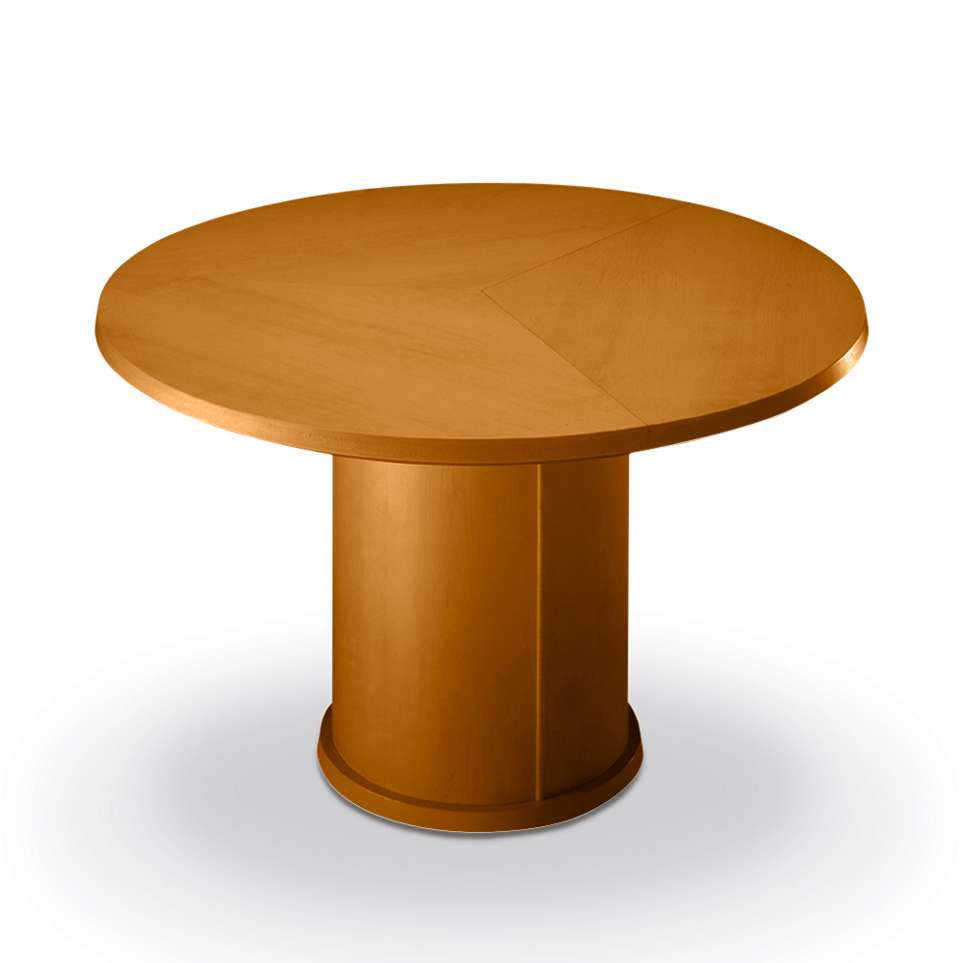 Round Expanding Dining Table SM 32 by Skovby
Arrival Timeline
|
Quick Ship - 1-2 Weeks
Color
|
Cherry Lacquered Veneer
Don't see a configuration you like? Customize your Round Expanding Dining Table SM 32 by Skovby.
Skovby Round Expanding Dining Table SM 32
You've never seen an expandable dining table like this. With the turn of a lever, the top splits into three sections, which move apart and make room for three leaves that rest within the base when not in use. A little light pressure, and the leaves are released to join the sections of the table. Expanding from 4 to 6 dining spaces is as easy as turn, push, squeeze.
Where other extension tables require spare leaf storage or cumbersome expanding processes, the SM 32 is easy as can be. The leaves store in the base, the table pushes apart with a quick lever turn, and the leaves fall into place with a gentle push. This is what modern tables are supposed to be.
Perfect For:
Apartments
Smaller Dining Spaces
Breakfast Nooks
Four Person Families
Lovers of Clever Contraptions
The Bottom Line
When it comes to expandable dining tables, the SM 32 is in a class of its own. The extension process is easy to use, seamless, and space efficient. The table itself isn't the largest, so if you need a table that holds more than 4 people, this might not be the table for you. If you love creative items with unique functionality, there's no cooler table on the market than the SM 32.
SM 32 Dining Table Features:
Expands from 47" to 57" in diameter
Seats 4 when unexpanded, 6 with expanded
Utilizes 3 leaves that are stored within the table's base
Has a patented "twist-to-open" system
Leaves fold out of the base with light pressure, making expansion easy
Oil Natura, Oil White, and Walnut Oil Finishes Come with Steel Base Plate
See all product information and details here