Stool One, Set of 2 by Magis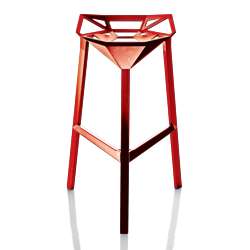 Stool One, Set of 2 by Magis
Height
|
Bar Height
+$40.00
Color
|
Red Painted Aluminum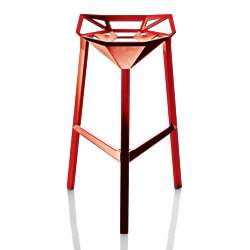 Stool One, Set of 2 by Magis
Height
|
Bar Height
+$40.00
Color
|
Black Anodized Aluminum
+$20.00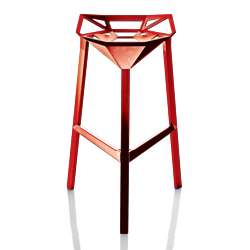 Stool One, Set of 2 by Magis
Height
|
Bar Height
+$40.00
Color
|
White Painted Aluminum
Don't see a configuration you like? Customize your Stool One, Set of 2 by Magis.
Magis Stool_One, Set of 2
by Magis
designed by Konstantin Grcic
Does this stool look comfortable? Well, whether your eyes believe it or not, it is - and it's nothing short of sculpture. Building on his successful Chair_One design, designer Grcic came up with a stool with a structural aluminum construction that fills little space and is sure to leave an impression. Stool_One is stackable to keep it out of your way if you need to save space.
Also see: Chair One.
Stool_One Features:
33.07" h x 22.04" w x 18.70" d
Stackable to save space - comes in sets of 2
Painted aluminum seat is formed like a soccer ball, with triangular spaces
Sturdy and lightweight
See all product information and details here