Thank you for your swatch request. We'll send your requested swatches as soon as possible, and free of charge!
---
Generation Chair by Knoll
designed by Formway Design
At A Glance:
The Knoll Generation Chair is a truly one of a kind office chair. Knoll is a one of a kind furniture giant, so that makes plenty of sense. Generation is a completely modern chair, outfitted with advanced ergonomics, a sleek, unique design, and a novel concept; build a chair where the user dictates the sitting position, and not the other way around. Such an idea might come around only once in a...wait for it...generation.

What's To Like:
The design, first and foremost. Generation has a zig zag right in the middle of the back of the chair, a kind of accordion angle, and that's where the secret to its success lies. That strange angle is actually a hinge, and it allows the person who sits in the chair to sit one of three ways - facing front, facing back, or side saddle. Either way, that unique back support their wait and keeps them comfortable. And aside from being innovative and helpful, it's also very cool.

What's Not to Like:
If you're not into a chair that's loud or makes a statement, this chair isn't for you. Buying it means you'll definitely get some attention around the office, especially when you ride it side saddle (ladylike).

The Bottom Line:
On their latest trip into the sphere of modern office chairs, Knoll hit a home run with the flexible, comfortable, creative and beautiful Generation Chair.
Features
Adjustable Tilt Limiter
Adjust the amount of recline your chair delivers when you lean back. You can work in the Generation Chair in a reclined or an upright posture
Flex Back Net
Moves in unison with the user. The Flex Back is made of a high performance elastomer material that is lightweight and soft to the touch, yet extremely durable and won't sag over time. The frameless structure doesn't restrict lateral movement while sitting.
Figure 8 Back
Unique design enables side-to-side flexing and provides optimal support for the lumbar and shoulder areas.
Flex Top
Enhances your ranges of movement perhaps more than any other feature- the flex top folds over the top edge of the back, providing a comfortable armrest for sitting sideways or backwards.
Flex Seat
Malleable front seat edge flexes 270 degrees to support user's legs without restricting circulation. Seat perimeter is void of imposing levers or rigid frames- enabling the user to utilize the whole seat. Also includes 3" seat depth adjustment.
Continuous Lumbar
Back support supplied by the Flex Back extends through Generation's arms. The shape and alignment of the cantilever arms provide lumbar support if you're sitting frontwards, sideways or backwards, or any point in-between.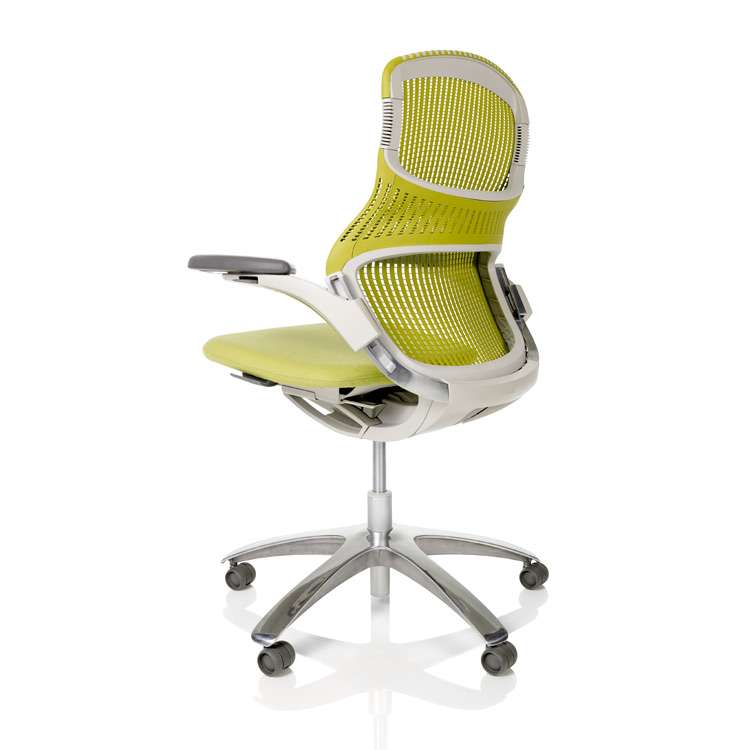 94.94%
Customer Satisfaction Rating
Rank: #10 in Office Chairs
Customer Rating:
Recommend to a Friend? 86%
Return Rate: 3.2%
The ideal office chair makes work more efficient and comfortable. Let our Office Chair Buying Guide help you find the perfect one.
---

INSIGHTS
Generation Chair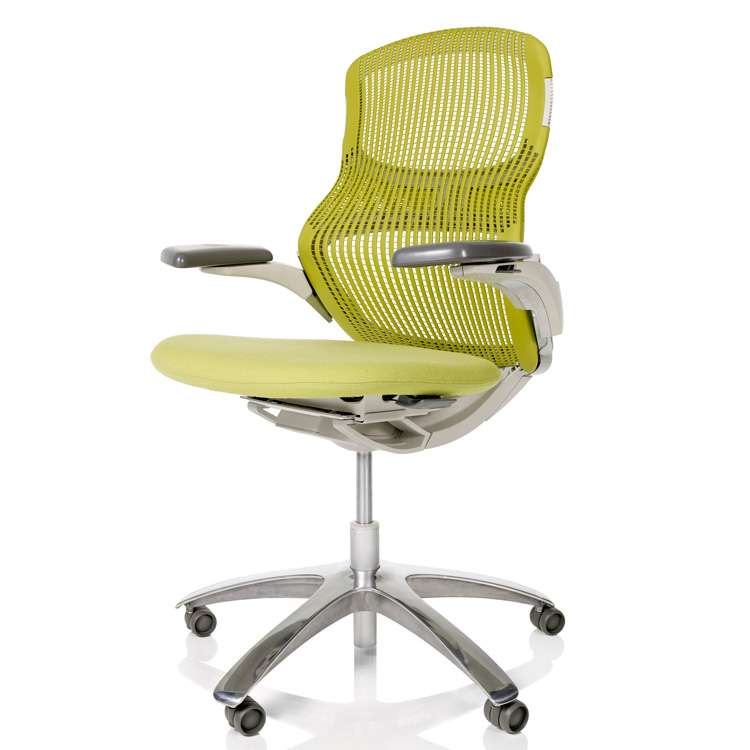 94.94%
Customer Satisfaction Rating
Rank: #10 in Office Chairs
Customer Rating:
Recommend to a Friend? 86%
Return Rate: 3.2%
See all product information and details here.