Thank you for your swatch request. We'll send your requested swatches as soon as possible, and free of charge!
---
Mirra 2 Chair
by Herman Miller
At A Glance:
The Mirra 2 Chair represents a rethinking of one of Herman Miller's most successful office chairs. Acclaimed by Wired.com as the best of 6 task chairs in a recent test, Mirra 2 features a redesigned back and a tilt mechanism that allows you to smoothly move from one posture to another. This beautifully engineered office chair ably responds to the needs of a workplace in motion, moving smoothly from collaborative to tasking positions as you move.
What's To Like:
Better Butterfly Back
Where the original Mirra Chair had a fabric layer over a base plastic back, Mirra 2 has a thinner polymer layer that has been merged to the Latitude fabric. Check out the video below to see it in motion - it's supportive and strong, and creates an incredibly comfortable sitting pocket.

Redesigned Seat
More airflow means better temperature control. Better temperature control means that you'll be more comfortable for a longer period of time. This is no small improvement, folks.

Smoother Tilt Mechanism
For those about to rock, we salute you. Mirra 2 has an improved harmonic tilt mechanism that makes your transition from an upright seated position to a laid-back recline effortless and smoother than smooth. Many of us need to move between those positions frequently, and Mirra 2 makes it easy.


Eco-conscious Design
Mirra 2 is 22% lighter than the original Mirra, giving it a 25% smaller carbon footprint. That's a significant reduction, and a demonstration that this chair is a responsible choice when it comes to the environment.
What's Not to Like:
If we're nitpicking, the seat depth and arm height adjustments could be better. The seat depth is changed by simply bending down the front of the seat to make it smaller, so doesn't prove to be a true depth adjustment. If the arm height adjustment weren't a bit awkward we wouldn't have even brought it up, as the arms are stellar in every other aspect.
Bottom Line:
Mirra 2 is an office chair that will outshine even the most expensive task chairs. At top-tier price, that's what you'd expect. But you get even more than you pay for with the Mirra 2 Chair. It really is more comfortable than most high quality chairs. That's what we call a chair that gives you more bang for the buck - and more comfort during your daily work.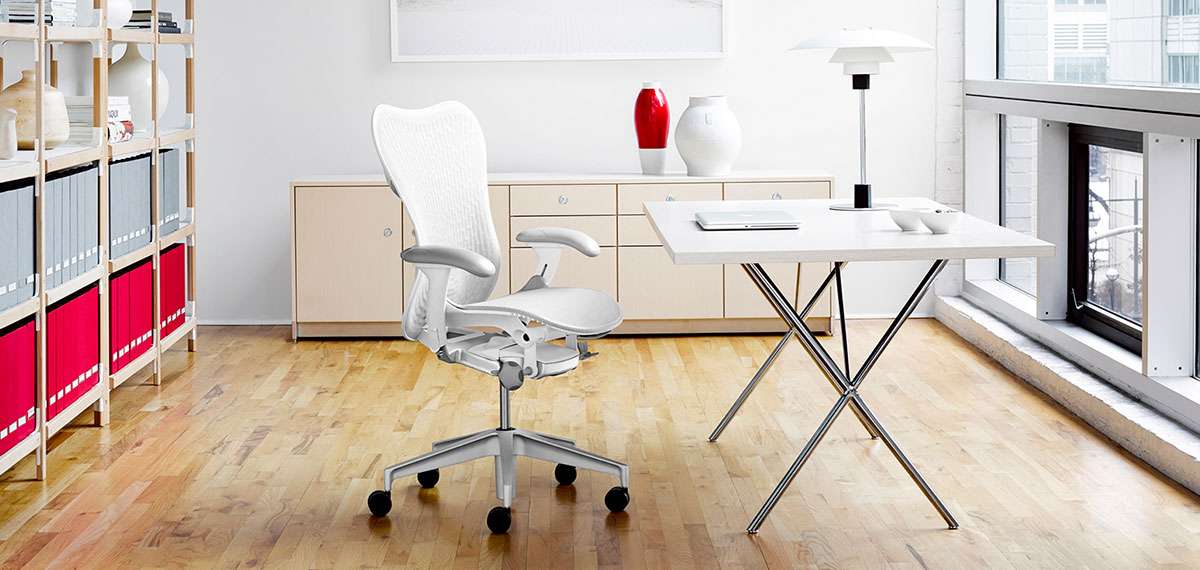 The Herman Miller Mirra 2 Chair is also known by the following manufacturer item numbers: MRF, MRF1, MRF2, MRF11AWAFAJ, MRF21AWAFAJ.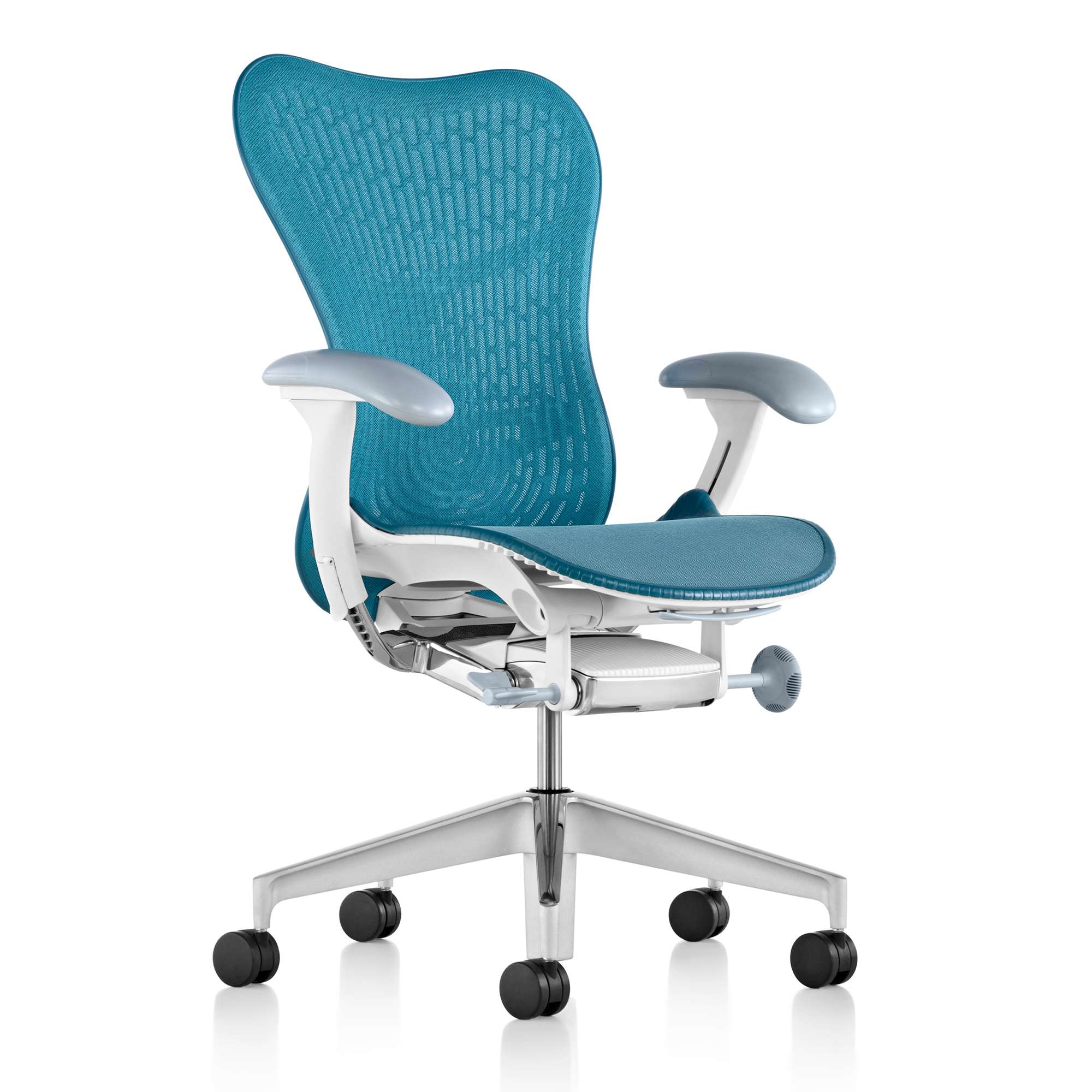 96.93%
Customer Satisfaction Rating
Rank: #6 in Office Chairs
Customer Rating:
Recommend to a Friend? 100%
Return Rate: 3.1%
The ideal office chair makes work more efficient and comfortable. Let our Office Chair Buying Guide help you find the perfect one.
---

INSIGHTS
Mirra 2 Chair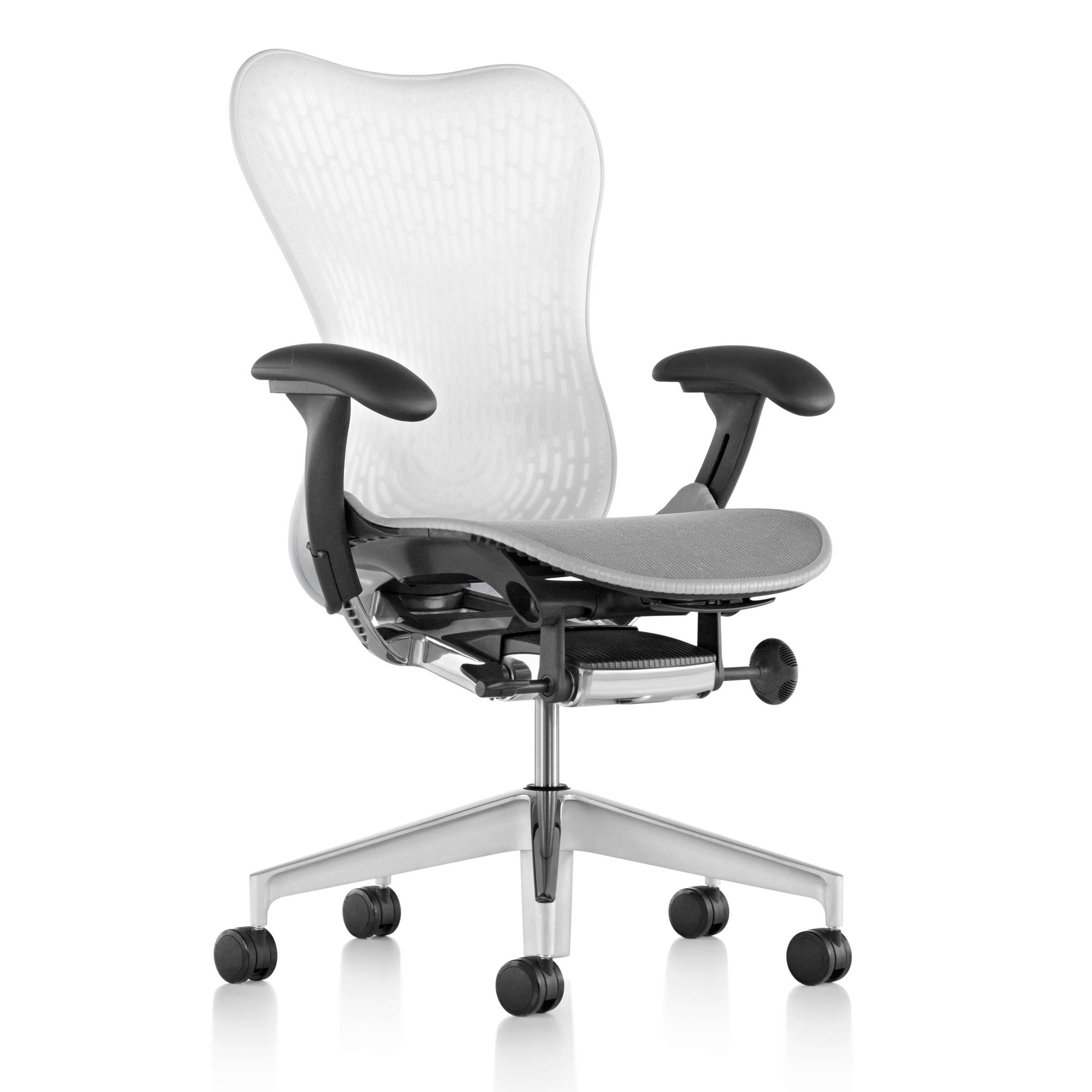 96.93%
Customer Satisfaction Rating
Rank: #6 in Office Chairs
Customer Rating:
Recommend to a Friend? 100%
Return Rate: 3.1%
See all product information and details here.