Turnstone Buoy Seat
by Steelcase
At A Glance:


Buoy by Turnstone is a stool, but there's more to it than meets the eye. Unlike other portable impromptu office seating, Buoy is simple but has hidden functionality. Pull up on the lever in the side, and you adjust the seat height. Shift your weight and Buoy wobbles soothingly under you, letting you find the seated angle you find most comfortable. With a wide range of bright colors (and some more staid ones for offices with more decorum), the Buoy stool isn't just the new kid on the block - it's also the most fun to play with.


What's To Like:
Buoy is height-adjustable, from 17" to 22.5" high to meet your comfort level - and that of all the other folks who will be using this cool seat.
Buoy acts a little bit like a top. This stool has a small flat area in the center of its bottom, with the rest of the bottom tapering to give it the ability to rock any direction you'd like. It's great for encouraging movement rather than stagnation.
In the office, the Buoy stool is great for impromptu meetings, for workspace away from the desk, for quick and easy extra seating wherever it's needed, for when you and a co-worker need to share a space for a project, and for those times when you feel like moving but need to stay focused on your work. Buoy goes where you go.
In the home, Buoy is equally flexible. From a child's desk (you know how kids can't stay still) to the dinner table when you have extra mouths to feed - or even the basement for a lively card game, Buoy goes wherever you need it.
Color! Bright, vivacious, and bold, Buoy by Turnstone will meet your idea of fun and do it one better.
What's Not to Like:
Well, this one's pretty simple: if you want a stool that doesn't rock don't choose Buoy, because Buoy rocks.
The Bottom Line:

The Turnstone Buoy stool is the perfect choice for any office that encourages collaboration, or for any home in need of a flexible and fun (and colorful!) seating option.


Features:
17-22.5" adjustable height x 18" diameter
Polypropylene shell and base
Polyurethane seat foam with Cogent Connect upholstery
Many bright seat pad and shell colors to match any decor
Base tapered away from the center slightly so that the stool wobbles soothingly
Perfect for impromptu seating in the home or office
No assembly necessary
The Turnstone Buoy Seat is also known by the following manufacturer item number: TSBUOY.
Materials & Measurements
Materials
:
Polypropylene frame and wobble base with Polyurethane seat foam and Cogent Connect upholstery options.
Measurements
:
Overall: Adjustable Height 17"- 22.5" h x 18" diameter
Weight: 20 lbs.
About The Manufacturer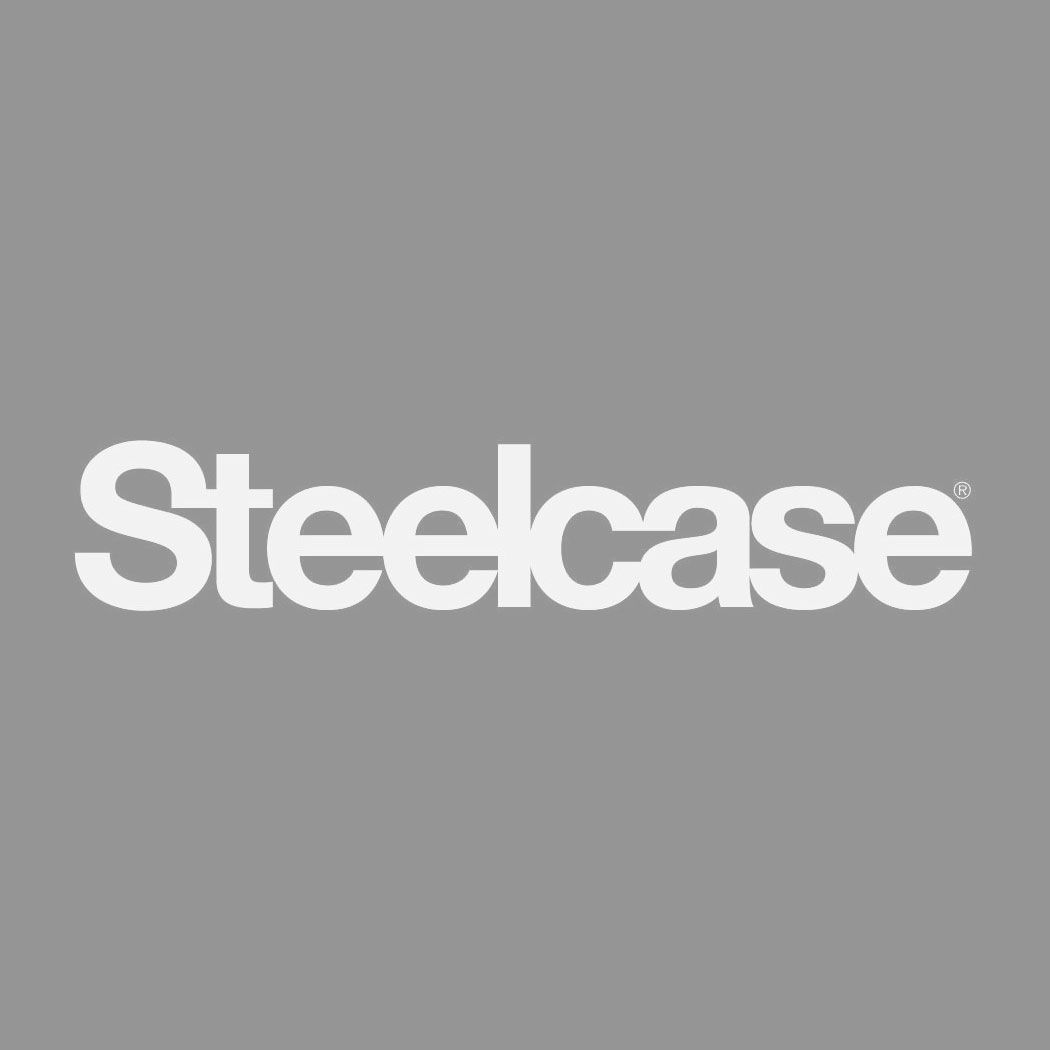 Whatever you need to accomplish in your home office, Steelcase can provide you with the tools to do it better, faster and more effectively. That's because they're passionate about unlocking the potential of people at work. It's the fundamental principle on which the company was founded in 1912, and it's being brought to your home office today. Headquartered in Grand Rapids, Steelcase is an international company with approximately 13,000 employees worldwide, manufacturing facilities in over 28 locations and more than 800 dealer locations around the world.
Comments about Turnstone Buoy:
I use this in my office with a Varidesk - really functional and good quality
Service and delivery comments:
Super fast delivery, legit packaging.
Comments about Turnstone Buoy:
I bought this as a gift for my daughter who is a runner and has had issues with her back. She needs to strengthen her abs. This product has been perfect for her. She has moved through physical therapy rapidly with the assistance of excel isles and this product. I'm so glad that we found it though your company! The product fits in to the corporate world without calling attention to her issues. Thank you?
Comments about Turnstone Buoy:
These have to be the best chairs ever made! They promote posture and are great for all ages!
Comments about Turnstone Buoy:
We use this as a ottoman in the living room, and a nightstand in the bedroom. Goes well wherever we use it in the house - even great as extra seating at the dinner table, craft table, or wherever you need extra seating.
PROS: *Cost effective seating
*Looks great
*Easy to move around with the built - in handle
*Always the right height (adjustable)
CONS: *None found yet !!
Service and delivery comments:
Prompt delivery, well packaged
Comments about Turnstone Buoy:
My coworker turned me on to the Turnstone Buoy and I'm glad I decided to get one for myself. I've always had issues with office chairs, even the expensive ergonomic ones. With the Buoy, I've finally found a chair that is as flexible as my back demands.

The adjustable height works really well and doesn't budge once it's set. The curved bottom allows for a wide range of motion while still keeping you stable. The handle on the side is perfectly aligned to allow you to move the chair with you while you're sitting on it. This is kind of like having casters on a traditional chair.

One really nice touch is that the side of the Buoy with the handle is slightly heavier, which makes it naturally tilted. This makes it easy to know where to grab when you need to move it.

The curved bottom is smooth, which means if you're using the Buoy on a hard surface, it has a tenancy to slide if you're sitting at a significant angle. I wish there was an option to add different material to the bottom, like felt or rubberized plastic.
Comments about Turnstone Buoy:
I bought myself a buoy chair for Christmas this year. Whenever I used to work at my desk, my feet and legs would feel slightly numb and I could never get very comfortable. I LOVE my new buoy chair. My legs feel great and my back and neck fall naturally into proper alignment. It's easy to move around and easy to adjust the heighth. My 16 year old loves to spin on it:)
Attractive
Comfortable
Ergonomic
Gifts
Large Rooms
Medium Rooms
Small Rooms
Comments about Turnstone Buoy:
I use the Buoy for my home office but would also love to use it at work. It keeps me moving constantly which is why I love it. Very comfortable!
Comments about Turnstone Buoy:
What a great idea! We have these at the office and I always like to sit on it during long meetings. It keeps me active and I actually find it relaxing when I'm swaying back and forth on it. They have a nice built-in handle so you can move it anywhere. I wouldn't mind having one at home, though I'm not sure how well it handles carpet.
---
Shipping & Delivery
Free Shipping:
Free
We love free shipping offers and we thought you might too! And just because it's free doesn't mean we skimp on service. Buoy ships with FedEx ground service and includes delivery directly to your front door or main office. Once shipped, this item will generally arrive within 2-5 business days. Keep in mind that FedEx will require an indirect signature before they leave the package with you. This means that someone at the delivering address (you, your spouse, friend, neighbor, or concierge) will have to sign for the package. Alternatively, can also leave a FedEx Door Tag authorizing release of the package without anyone present.
---
Warranty
The Turnstone Buoy comes with a 1 year warranty.
---